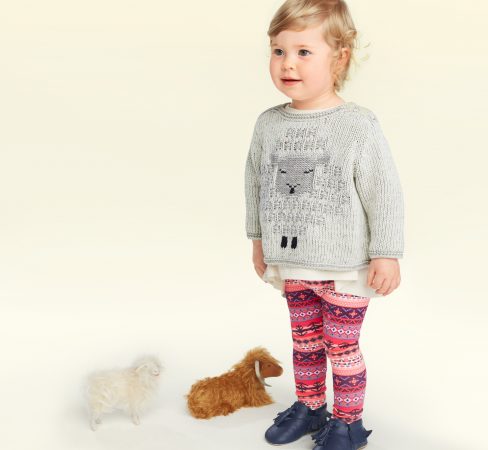 Furry faces are everywhere in Scotland…in fact there are more flocks of sheep than there are Scots! Away from the busy streets of urban Edinburgh, lies miles of cozy,  rural countryside where hill farms are the way of life and counting sheep is near impossible. We learned a lot about Scottish farm life on our visit, and made many farmyard friends along the way. Here are a few fun facts about our favorite cuddly creatures. 
The Scottish Blackface Sheep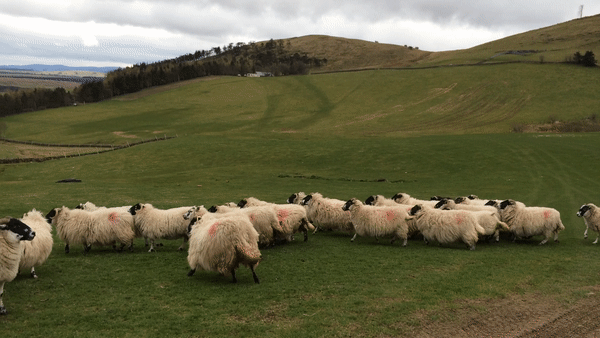 It's hard to imagine, but more than 6 million sheep roam the hills and high peaks of Scotland. That's roughly one million more than the country's total human population. Can you bahhh-believe it?
One of Scotland's most distinct faces, the Scottish Blackface has the highest count among all the sheep breeds. These coarse-wooled cuties are known for being tough and adaptable, with impressive curling horns and a thick, moisture-wicking coat to shield them from the biting winter winds. Due to its natural weather resistance, their fine fleece is the pride of the Highlands, the finest of which is used for making signature Harris Tweeds.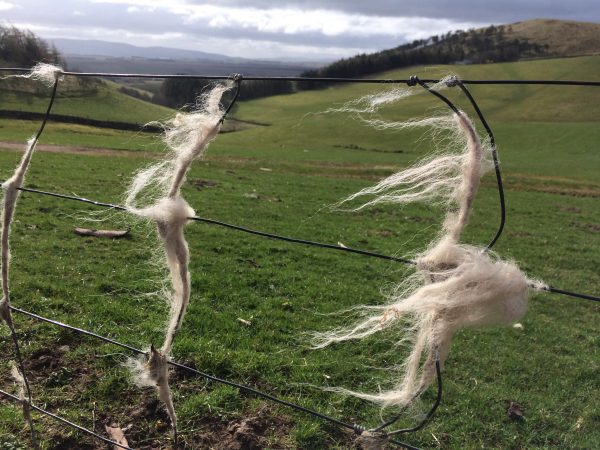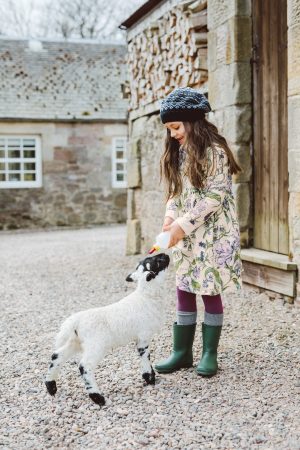 Shetland Pony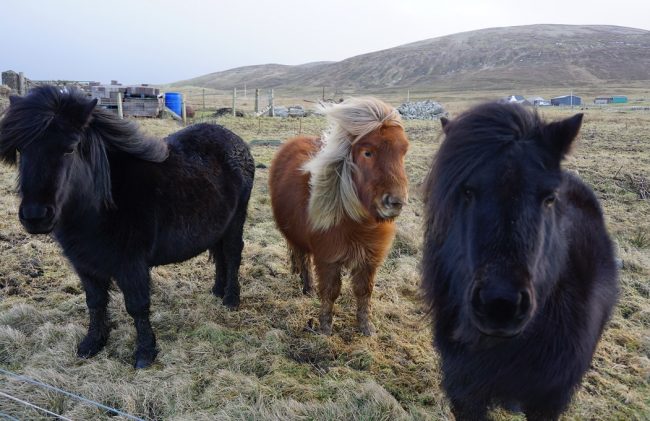 Nothing's more adorable than a pint-sized Shetland pony. World-famous to the Shetland Islands, these charming miniature creatures have roamed the hills and moors of Shetland for over 4,000 years. While they average a mere two feet tall, these little ponies pack a lot of strength for their size, making them great workhorses to local crofting families.
And much like the Scottish Blackface, Shetlands are a unique and resilient breed. To help them adapt, their characteristically long and shaggy coat changes according to the seasons: a short, silky sheen coat in summer, and a double-thick coat in winter, coupled with a voluminous mane and tail to protect against the often harsh conditions of the islands.
Spot one of these sweet Shetland fillies on our Ponaidh Twirl Top and Shetland Sweater Graphic Tee.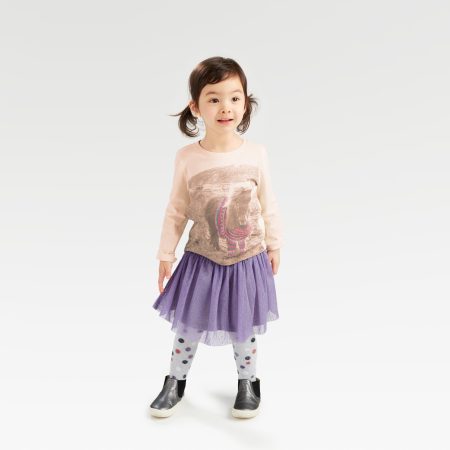 Highland Cow (or Heeland Coo)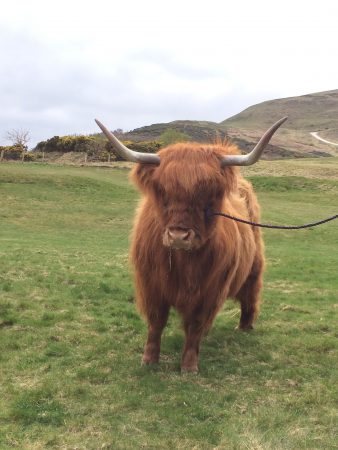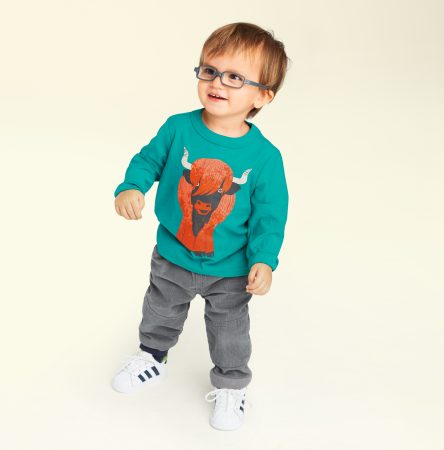 The scruffy Highland Coo, with its long horns and shaggy ginger coat, is a magnificent creature indeed. Recorded as the oldest registered breed in the world, these fuzzy friends live a remarkably long time (about 20 years on average). Much like their other farmyard comrades, the Heeland are extremely adaptable. Their majestic horns come in handy in the winter months, as a tool for clearing snow to forage their food. As if that's not impressive enough, another coo(l) fact about these hairy-faced cuties is that they have their own term for hanging out – instead of a 'herd', a group of coos is called a 'fold'.
Catch these handsome beasties on our Heeland Coo Graphic Tee for boy and baby.