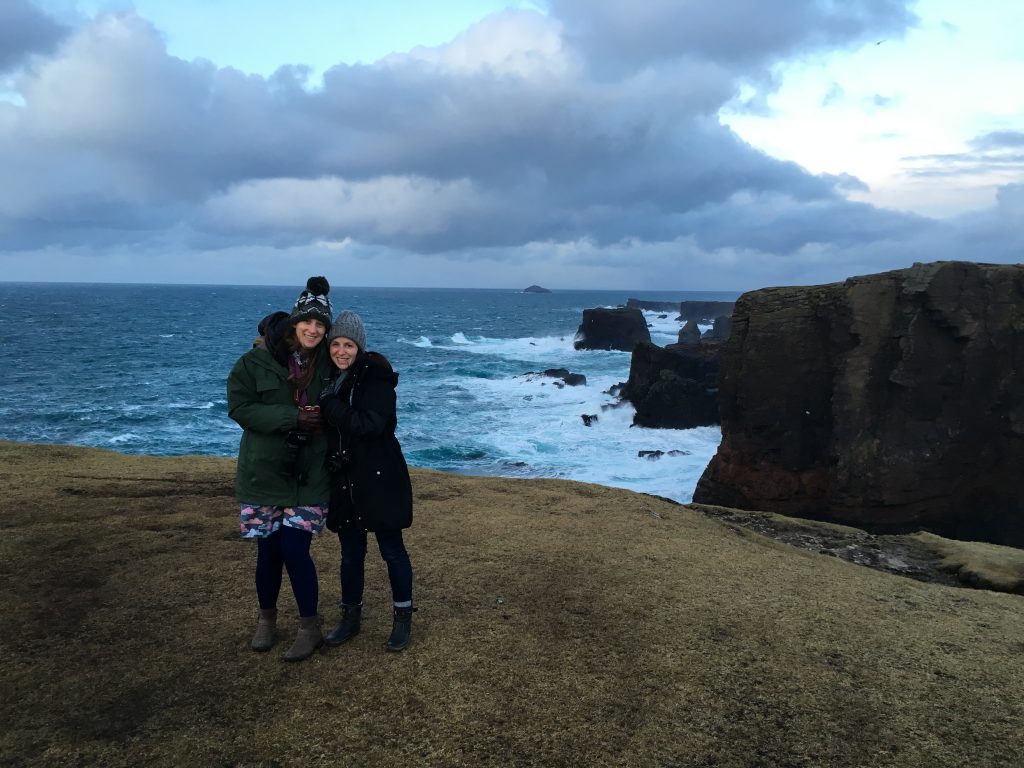 We are makers. Twice a year, Tea designers pack their bags and set off to a new destination in search of inspiration. They immerse themselves in the culture and customs of foreign worlds, taking in all the sights, sounds, tastes and traditions, and seeking to make them familiar. What they come back with? A deep appreciation for the local people who preserve the country's unique history, tell its stories, and practice its time-honored traditions.
They arrive back in our San Francisco headquarters with suitcases filled with unforgettable memories, experiences, and a genuine passion and understanding for this newfound place. Then they get to work, translating it all into globally inspired, thoughtfully-made clothing to be shared and experienced by little citizens everywhere.
Follow our talented team of designers to the rugged and remote Shetland Islands, where local artisans have been spinning and knitting virgin wools into colorful Fair Isle knits for centuries.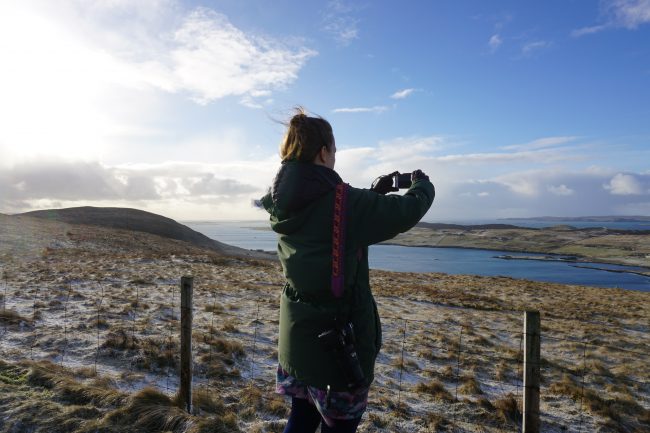 Situated between Scotland and Norway, the beautiful Shetland Islands are known and loved around the world for their spectacular wildlife and splendid textiles. There, they have a long-standing tradition of knitting and using wool from the Shetland sheep that roam the hills and countryside. And they're best known for their fabulous Fair Isle knits!
Named after the tiny island it originates from, Fair Isle is a traditional knitting technique used to create intricate patterns consisting of multicolored, alternating rows of stitches.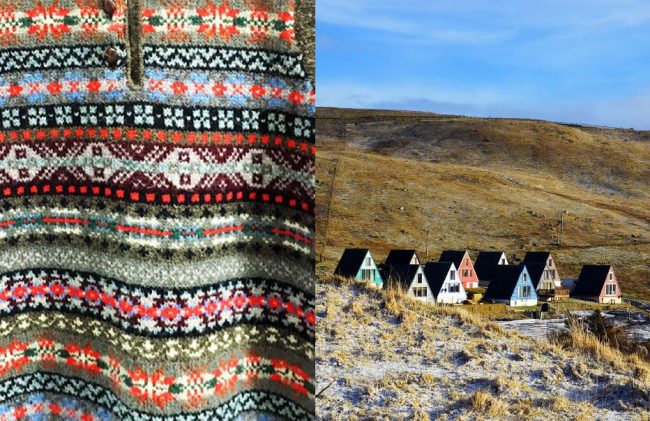 Though highly-patterned, the most traditional Fair Isle designs have a limited color palette—usually no more than five colors total, and only two colors of thread per row. As the colors of the rows change, the unused strands are carried across the back, forming a thick double layer which gives it that extra thick and cozy texture.
Once all hand-knitted, today, the only place still producing genuine Fair Isle sweaters on traditional hand-frame machines, is a small co-op on the island of Fair Isle itself. Much of the knitwear seen in stores now is mass produced by sweater knit factories on impressive, modern knitting machines. However, family-owned businesses like Jamieson's of Shetland stay true to the traditional characteristics, still using 100% pure Shetland yarn and classic Fair Isle designs, but harnessing computerized knitting technology to create more intricate patterns in a broader range of colors, at a faster rate.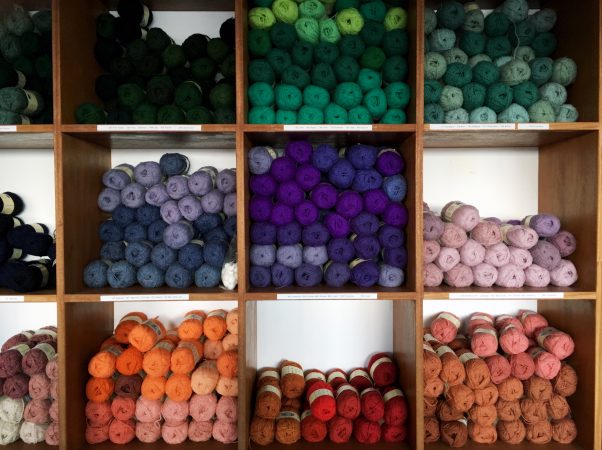 On their visit to the islands, our designers had the chance to meet with the talented makers at Jamieson's, where they got to see the process first-hand and hear a bit about the inspiration behind the patterns. It was here that they learned that the local artisans at the mills look a lot to their natural surroundings when developing the color palettes for their cozy knit designs. From golden grassy hillsides to muted heathers, to vibrant a-frame houses, notice how the stitched hues mirror the kaleidoscope of shades and colors that sweep the diverse Shetland terrain.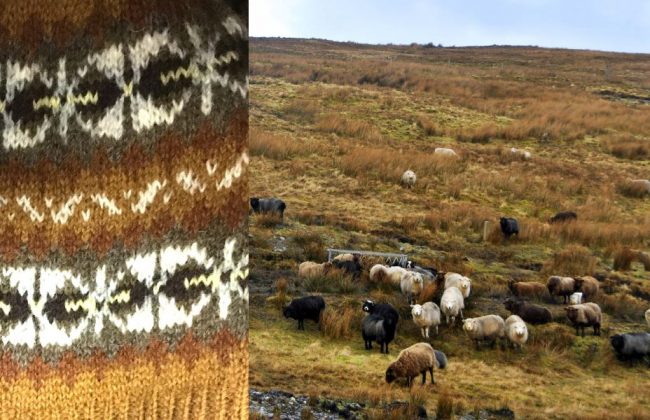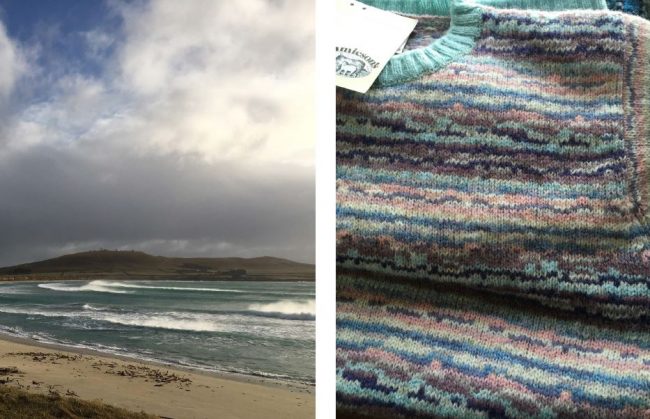 While in Shetland, the team ventured to local museums to study up on early Scottish textiles and get a real feel for the history of Nordic influence in the area. And, of course, as any style maven on the hunt for inspiration would, they spent time scouring vintage shops and flea markets for interesting Fair Isle sweater patterns and color combinations.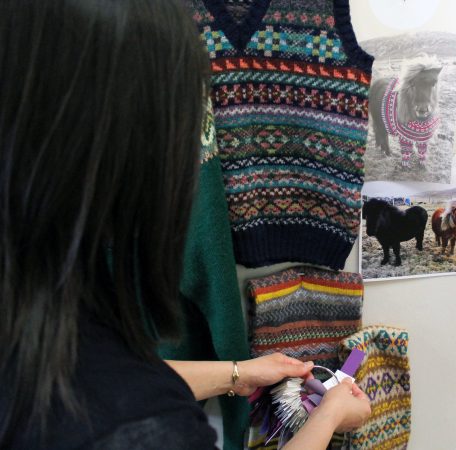 Back at the Tea studio, it was time to gather together all their inspiration and bring it to life! Color stories played an integral part in developing the mood boards for our fall Fair Isle collection, to ensure that the rich history and textures that are so iconic to Shetland were carried through to every piece in a uniquely Tea way. So, we took our inspiration and translated patterns in a modern fashion, moving beyond the traditional sweater to create playful, graphic textures accented by pops of bright color (a cue we took from the neon spray paint tags that decorate the flocks of sheep roaming the islands).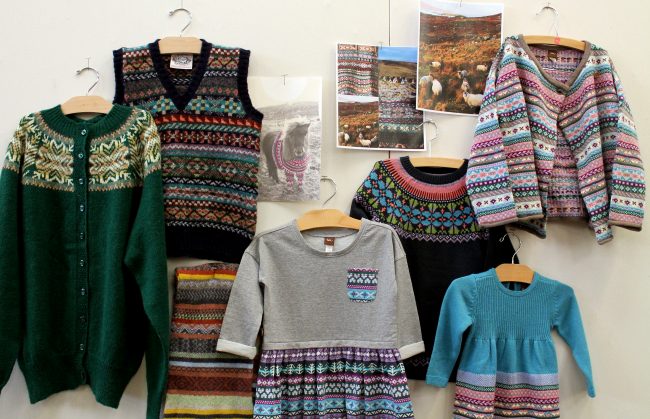 After many weeks and months spent designing, prototyping and reviewing samples, our Fair Isle collection was born. Take a close look at the prints below to see our Tea twist on this traditional technique!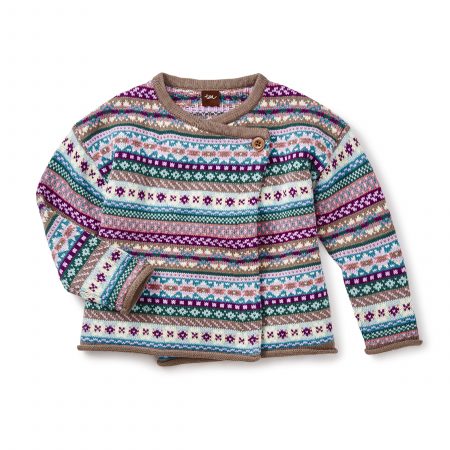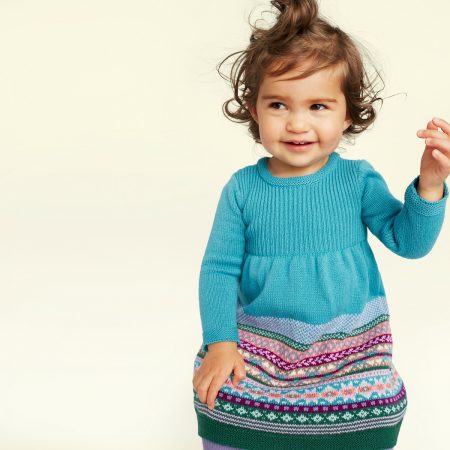 Suzette Sweater Dress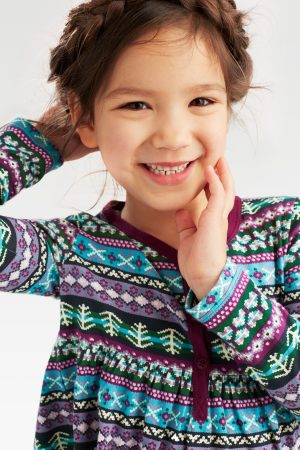 Islay Henley Dress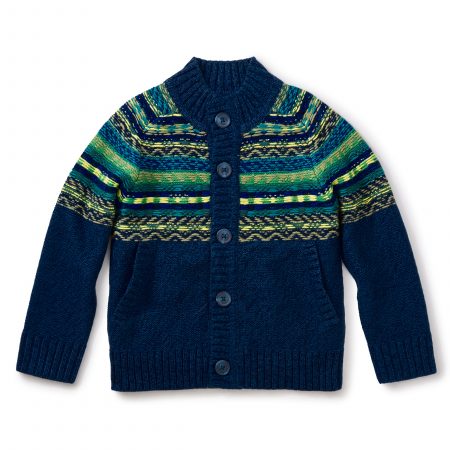 Crosbie Button Cardigan