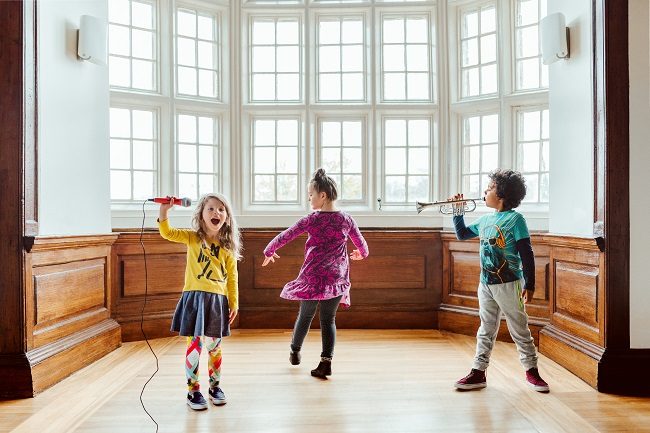 At Tea, we strive to make learning about different cultures FUN for children.
Each season, we create engaging activities for you and your little citizens to do at home. We're really excited about our new Scotland coloring activities and wanted to share them here with you so you can print them out to enjoy again and again. So grab your favorite pens, pencils, paints or markers and dive in with the whole family!
Color in Scotland – a land of rolling green hills, deep blue lakes and some very cool stone castles!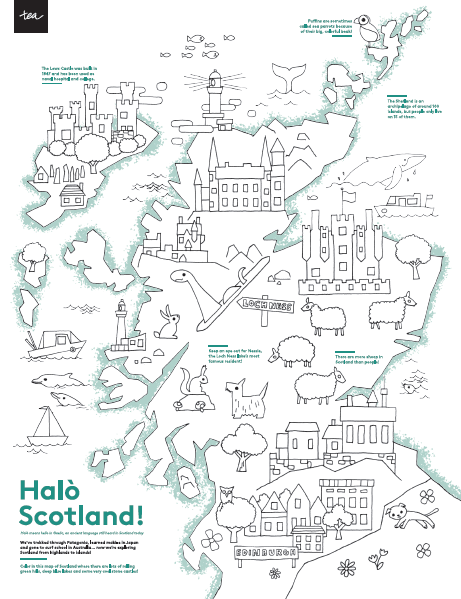 Bring Scottish folklore to life: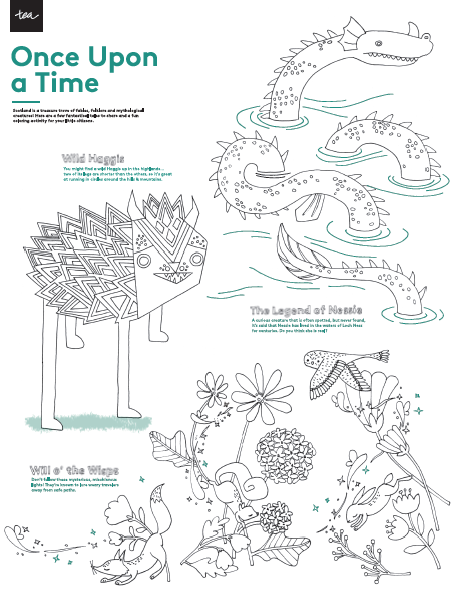 Head on over to our post about Scotland to get a behind-the-scenes look at all the fantastic places we went! There's more to come in the months ahead, so be on the lookout!