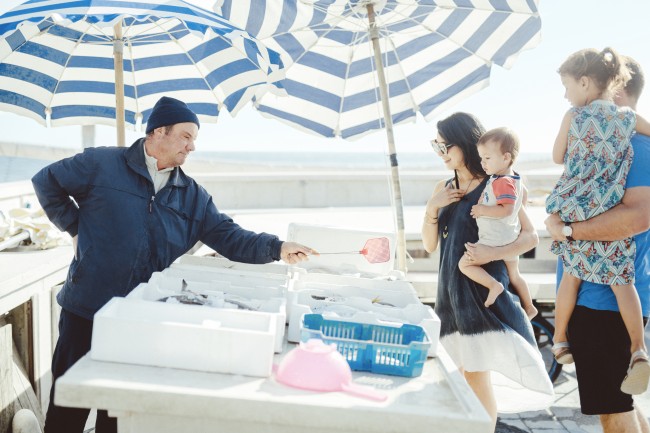 Being a peninsula, Italy is surrounded by beautiful turquoise seas. Fish and marine life play a major part in Italian culture – from the art to the cuisine. While traveling up the coast, we stopped at a fish market and marveled at how many different types of fish were for sale. We even had a chance to chat with a real fisher-woman! We're sharing a behind-the-scenes look at some of our favorite graphic tees inspired by Italian sea life.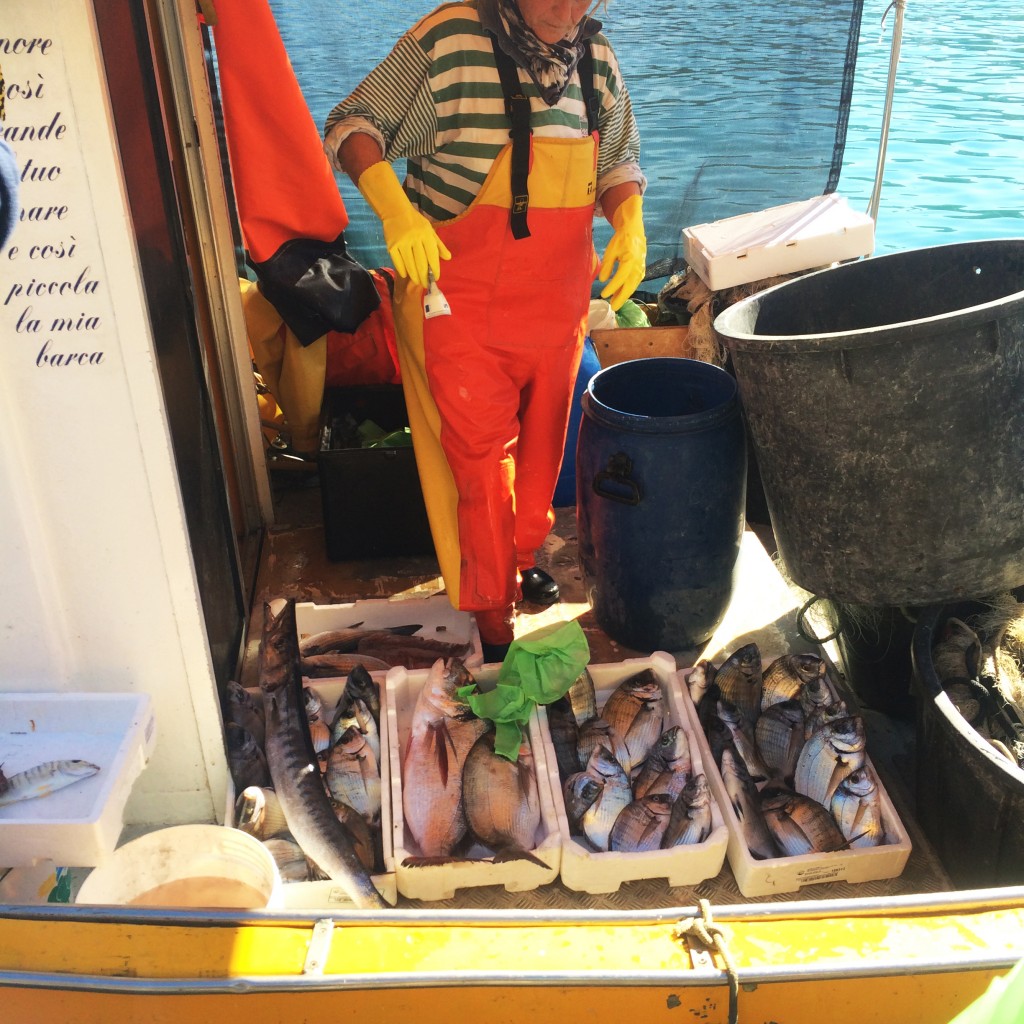 On our trip to Savona, which sits along the northwestern shores of Italy, we were delighted to arrive at the market just in time to see the local fishermen (and woman!) unload their catch from the day. We marveled at all of the different types of fish that were caught not far from shore, from small little anchovies to leer fish (which can grow to be as large as 4 feet!). Fishing has provided food for Italians for centuries and continues to be a staple in the Italian cuisine today. Our newest graphic tees feature some of our fishy friends.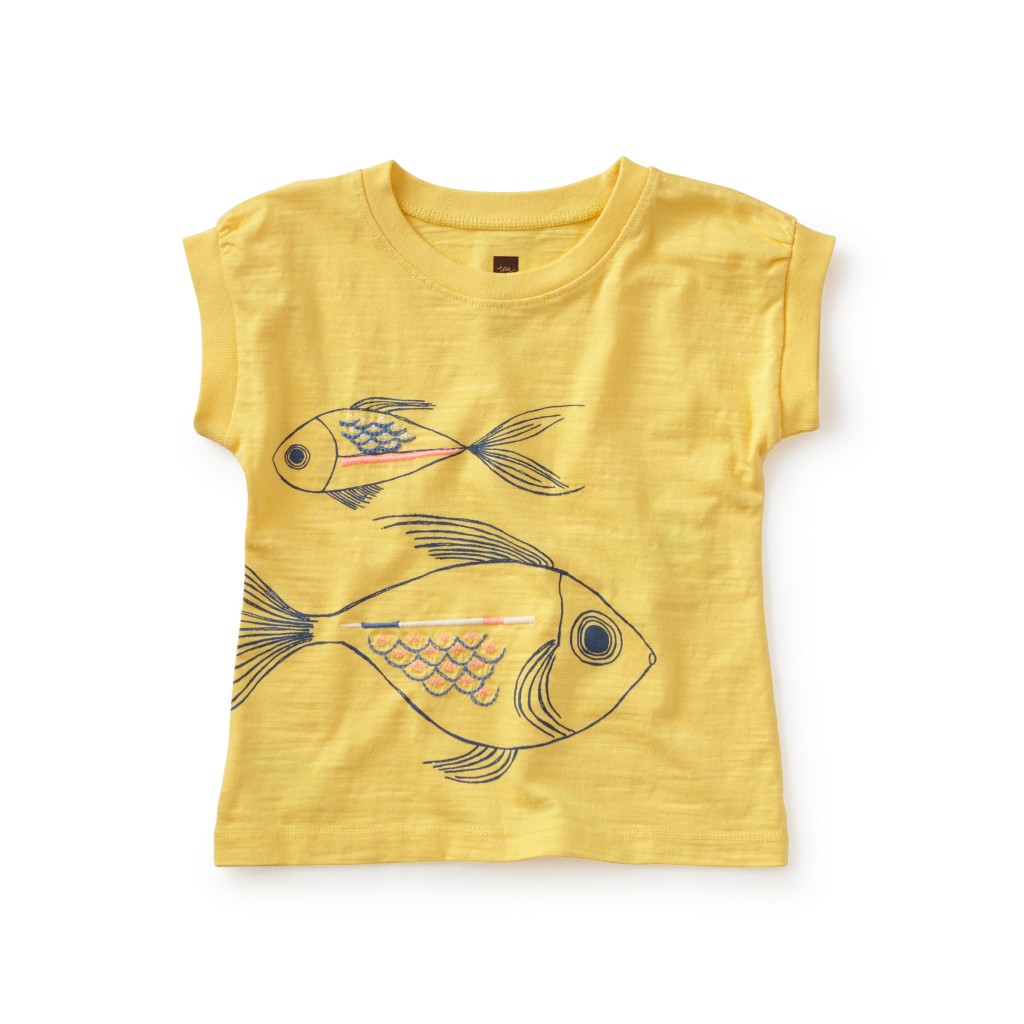 She'll make waves all summer long in our Fish Faces Graphic Tee. Look closely, the scales on these fishes feature real embroidery!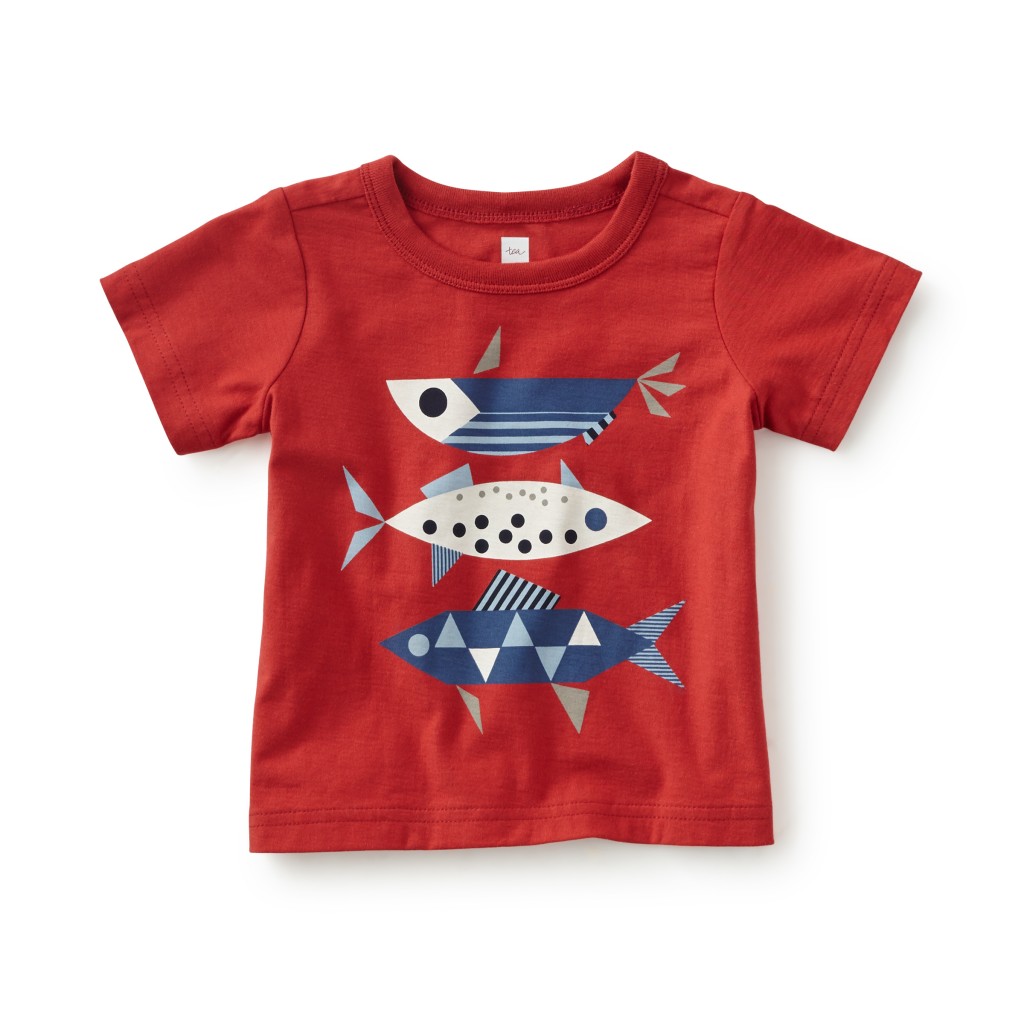 These three fish on our Fish Tails Graphic Tee are inspired by Gio Ponti's designs. Your little citizens will love their geometric shapes in the design.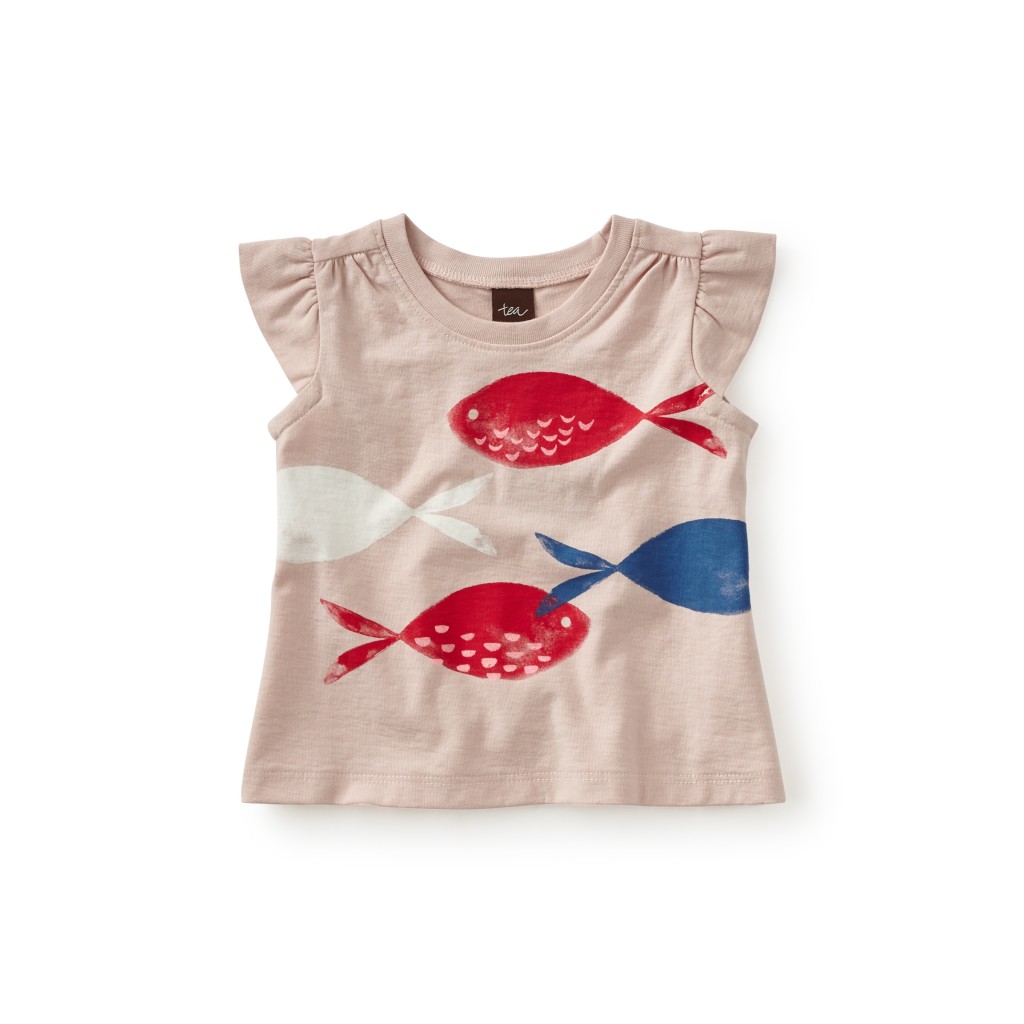 Our Pesci Graphic Tee features a cool school of fish swimming merrily along. Pesci means "fish" in Italian. We love the flutter sleeves and shirring details that make this graphic tee extra special.
Download our Fish Tails coloring sheet for a fun at-home activity and make sure to share your finished art with us with #KidsLoveTea on Instagram!