This season, Tea is partnering with The Global Fund for Children to give back to their grantees all around the world. This month, we're featuring Asociación Educativa Kusi Kawsay (Happy Life Educational Association) in Pisac, Peru. Learn more about this wonderful organization below.
The town of Pisac, Peru, located in the Sacred Valley of the Urubamba River, is home to remarkable Incan ruins, dramatic mountains, and roughly 10,000 inhabitants, primarily of indigenous descent. It is a beautiful place full of history and culture, but the public education system in Peru does not value indigenous culture or consider the unique needs of indigenous children—many of whom face discrimination and poverty, and struggle with self-esteem. Public schools in Pisac are also overcrowded, and students often do not receive the individual attention they may need.
In order to help the children of Pisac, a group of local parents founded the Asociación Educativa Kusi Kawsay. Kusi Kawsay is an independent non-profit school serving 100 children from early childhood through the 11th grade, rooted in Andean values, providing low-income, indigenous children with high-quality, bilingual education. In addition to teaching subjects like math, literature, reading, and science, Kusi Kawsay also includes workshops in weaving, Andean masonry, Quechua language, music, dance, art, nutrition, and agriculture.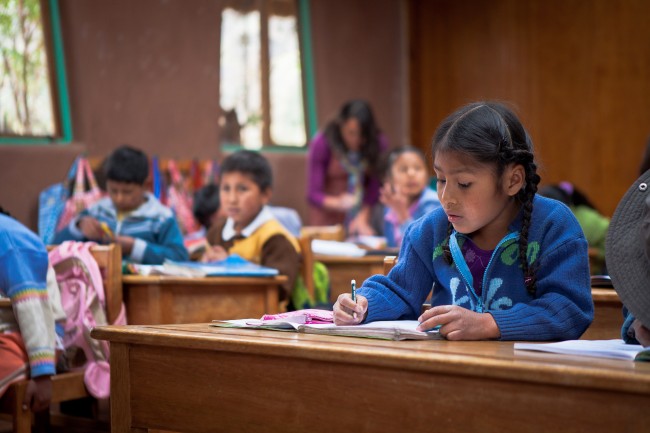 Following Waldorf methodology, core subjects are taught in lesson blocks of three to five weeks each, with a focus on student participation and hands-on activities. The school places special emphasis on global awareness, ecological integrity, and social justice, and encourages students to become leaders in society while honoring their native culture. In 2012, several Kusi Kawsay graduates came together to create Kusi Ñan, and organic farm that provides lunch for the school, in addition to selling produce at the local market.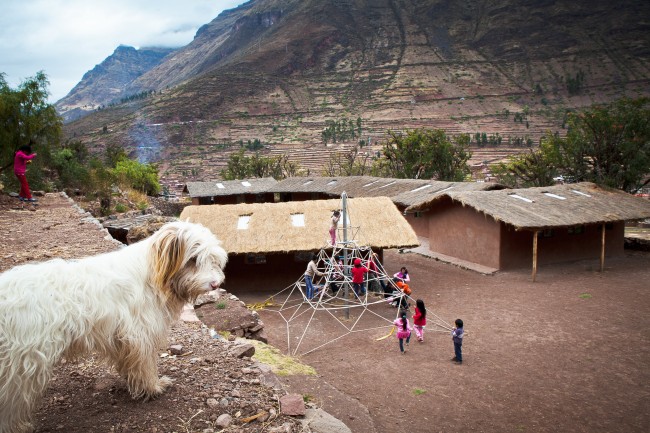 We love learning about organizations that seek out innovative ways to give back to their community. Kusi Kawsay's approach at education for the indigenous children of Pisac is very inspiring and we're proud to partner with the Global Fund for Children to support their efforts this season. Don't forget, when you make a purchase this at TeaCollection.com this month, consider adding a donation with Iroda in mind. Even a little bit will go a long way!
All photography courtesy of Matt Dayka Photography.