Each month, we'll be sharing a guest post by Andrea Fellman of Wanderlust Living,  Andrea's set out to interview global moms + dads who are very "Tea" – they look for adventure in their lives and strive to make the foreign familiar for their families through travel and curiosity! A long time Tea partner and a woman who truly embodies the Tea spirit, we're thrilled to have Andrea as a foreign correspondent (she lives in Barcelona!). In Andrea's second guest post, we're introducing you to Christine, who lives with her family in Santa Cruz, California. Read on to learn more!
Originally From
I was born in Los Angeles, California at the French Hospital in Chinatown. You could say that the travel bug bit me just from saying that as a kid to anyone who would ask.
Currently Lives
We live in Santa Cruz, California, a place I came to attend college (UCSC) and never left. We see the ocean daily and giant redwood trees oh, every other day or so. Migrating monarchs and whales, banana slugs, and lots of folks doing their part to "Keep Santa Cruz Weird" make it feel like a unique and exotic place to live and raise a family.

Children
We have four children. Our boys, Jiraum and Aumar, are 11 and 12 years old, and our girls, Palauma and Nyaumi, are 7 and 9. We also have two leopard geckos, Rango and Toothless.

What gets Christine ridiculously excited
Sleep is pretty exciting when I get it, but the excitement runners up would be anything nature/outdoors—exploring a new trail, catching a sunrise—and creating something with my own two hands. I recently made pie crust for the first time and it was incredibly exciting, not to mention easy and tastier than my usual frozen pie shell.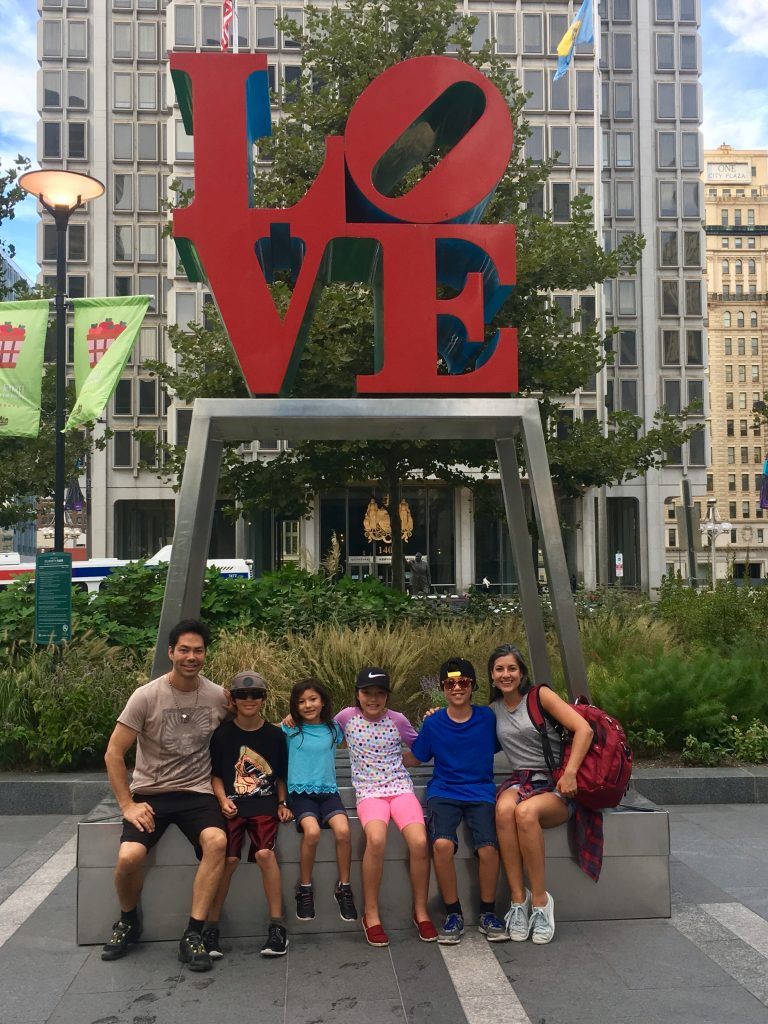 Getting to know Christine…

What was your most memorable family vacation, trip or adventure? Could be a small local trip to a huge excursion. What made it so special?
A few come to mind but they all have one thing in common: We said, "Yes, let's go for it." Recently, we traveled to Philadelphia for a wedding and said yes to flying our family of six standby—not for the faint of heart. We've said yes to dog, house, and horse-sitting because it's fun to pretend we live somewhere else, own a furry pet, and you know, run a horse ranch. We've said yes to taking our chances at a first come first serve campground in national park, and scored the last and best site. We've said yes to house swapping with a family we only know through Instagram. Saying yes and going for it is our family recipe to adventures big and small.

Food is a big part of life and culture around the world. Tell us about your favorite dish, favorite thing to make, favorite restaurant? Or a unique food experience you've had?
My kids are Japanese and Mexican, which means a lot of good food and traditions on both sides of the family. Earlier this year, we celebrated Setsubun, a Japanese holiday that marks the changing of the seasons from winter to spring and involves cleansing away the evil from the past year. We set fish heads and holly branches on our front porch to keep away evil spirits. The kids threw roasted soybeans at an Oni, or demon (my husband wearing an ogre mask), while shouting, "Oni wa soto! Fuku wa uchi!"  "Demons out, luck in!" And we each ate a whole, uncut sushi roll in silence while facing southeast.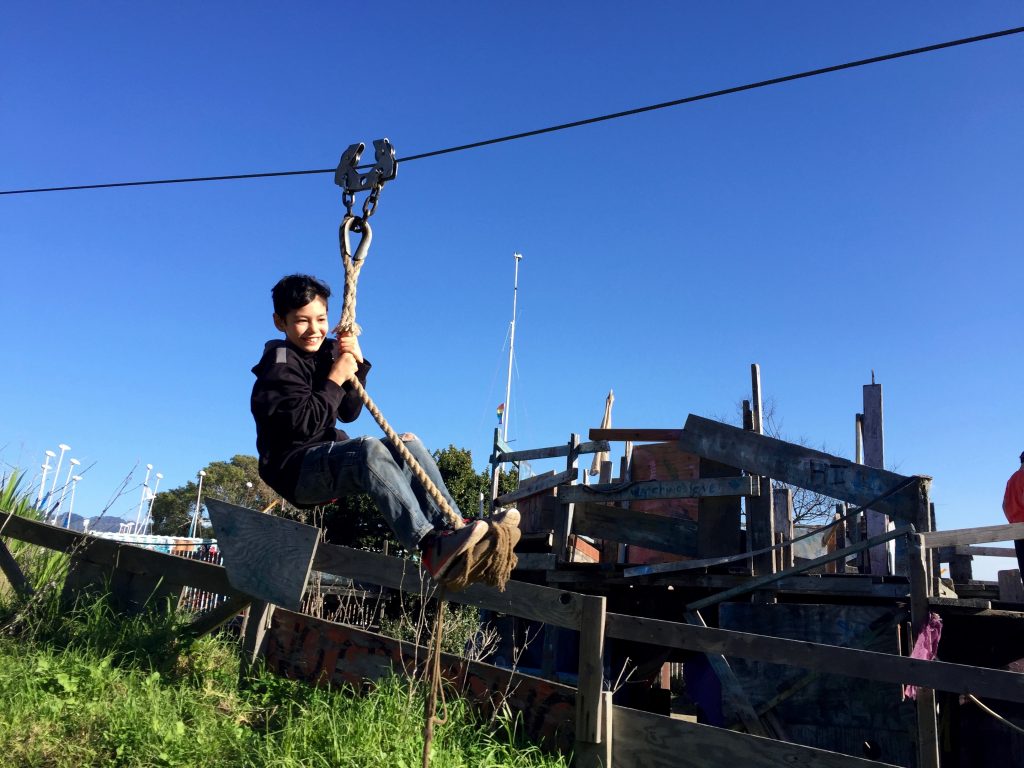 Where do you think you get your adventure seeking, wanderlust, travel junkie habit from?
I learned a lot of great skills from my dad that lend to my thirst for exploration and new adventures. Handing me a road map and letting me navigate our family road trips motivated me to research, plan, and be prepared beforehand. But his get up and go attitude and tendency to take a new road just to see where it leads showed me how to go with the flow and be open to new experiences. My mom was and still is the perfect co-pilot, always up for anything. That's an awesome trait to hand down to your kids. She could also turn a side of the road ice chest meal into a memorable feast.

Where is your happy place? Could be a location, a specific place, a state of being, a small moment, etc… ?
That is easy. My happy place is a cluster of cabins called Mountain Meadow nestled in the Trinity Alps mountain range in northern California. I can close my eyes now and picture and feel what it's like to be there. It's a place that calls to me. There's a pull, a physical tug in the universe. When I'm there, I'm so content and at peace, even if I'm cooking for ten families, cleaning up after a meal, or doing laundry. The air is intoxicating, the views are stunning, the hikes are steep but worth it. I feel present no matter what I'm doing, which makes me pause to think that my happy place is where I'm present, where reading a book or washing a dish is simply that, and nothing more. It's a remote place and a remote feeling I want to feel more in my daily life.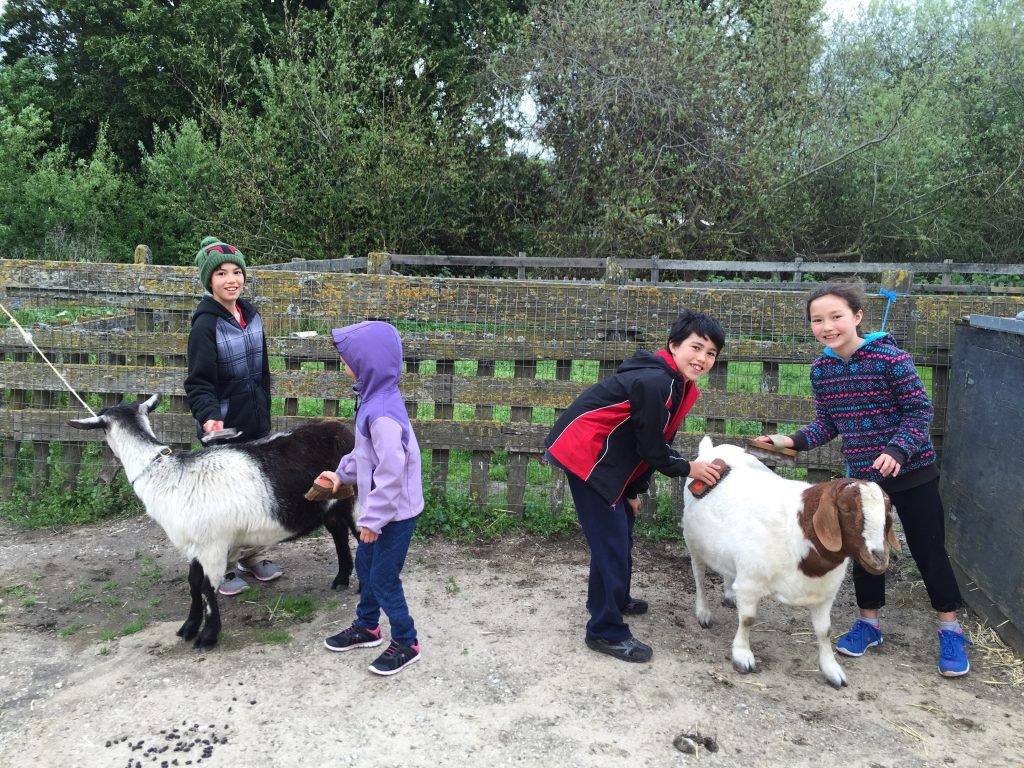 How do you bring the world into your home or help your children understand other cultures?
First, we bring the world into our home by bringing people into our home. My kids are used to having a house full of company—friends and family, overnight guests, neighbors dropping by—sharing stories and meals around our dinner table. Our village expands every time we venture out, try something new, and participate in diverse community events from multicultural festivals and museum exhibits to afterschool activities and library programs. On the homeschooling front, we bring books, videos, crafts, recipes, and language into our lessons and conversations.
What are you most grateful for?
I'm grateful my husband and kids share my sense of adventure. I'm grateful to share my childhood memories with my kids and help theirs take place. I'm grateful to witness their personalities and passions take shape through our adventures. I'm grateful that while they may ask for Legos and Nerf and candy and screen time, they also ask if we can take them sea glass hunting, or sunrise chasing, or camping, or to a lovely garden to sit and sketch.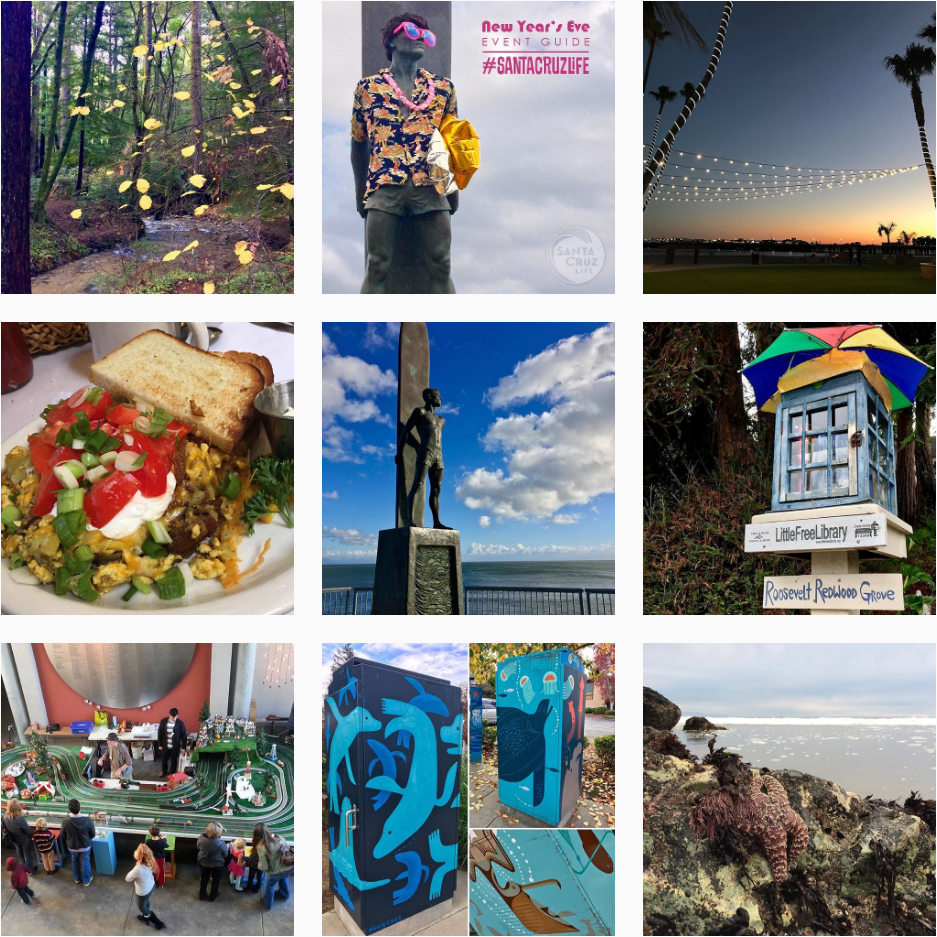 Christine writes a local blog about Santa Cruz Life, where she writes about bucket list hikes, family road trips, and judging the best mole at the Mole & Mariachi Festival!