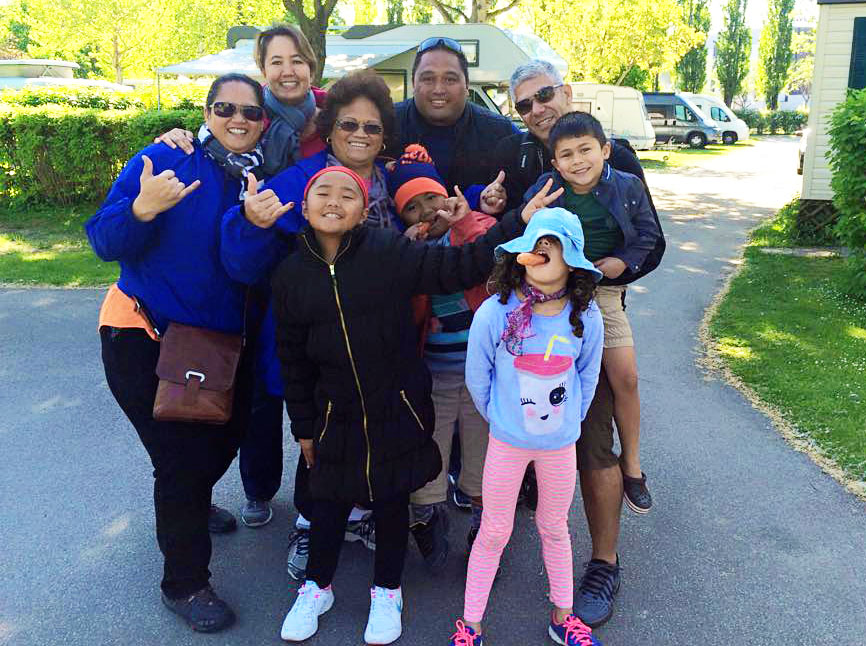 Each month, we'll be sharing a guest post by Andrea Fellman of Wanderlust Living,  Andrea's set out to interview global moms + dads who are very "Tea" – they look for adventure in their lives and strive to make the foreign familiar for their families through travel and curiosity! A long time Tea partner and a woman who truly embodies the Tea spirit, we're thrilled to have Andrea as a foreign correspondent (she lives in Barcelona!). In Andrea's third guest post, we're introducing you to Wendy, who lives with her family in Oahu, Hawaii. Read on to learn more!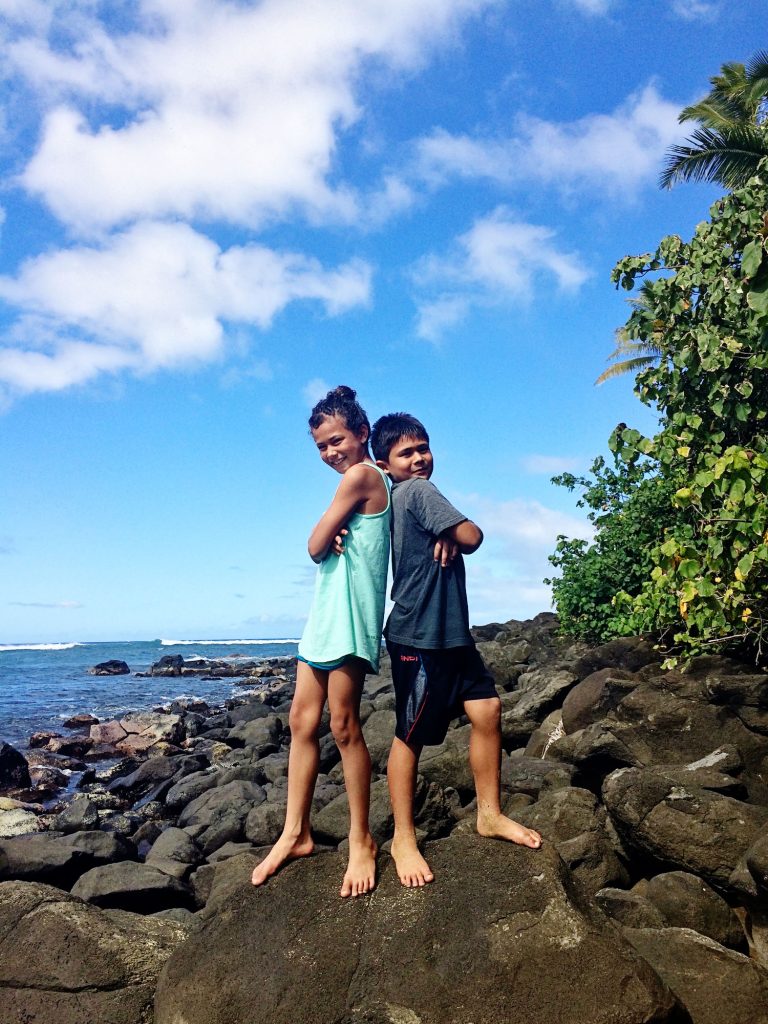 Originally From
I'm originally from Hawaii, and my husband is from Lebanon.  
Currently Lives
We spend six months out of the year on Oahu, and the rest of it traveling.  
Children
We have two kids  – my daughter Leah is 9 years old, and my son, Jaffer is 7.  
What gets you ridiculously excited?  
It's a toss up between getting on a flight to a new destination, or the first time trying out a new dish/cuisine.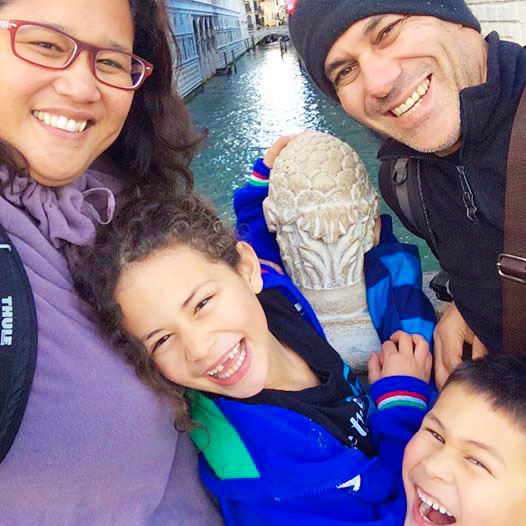 Getting to know Wendy and her family….
What was your most memorable family vacation, trip or adventure? Could be a small local trip to a huge excursion. What made it so special?

It would have to be the year we spent traveling around Europe in an RV! In 2014, my husband and I made a decision that changed our lives – we put up our house in Hawaii for rent, sold practically everything we owned, and took our kids out of private school with the intention of world-schooling them as we traveled slowly through Europe. It was a daunting task, but something we had to do because up until that point our lives were filled with a lot of busyness; working more than we needed to, after-school programs, getting stuck in traffic, and chores consumed our daily lives. What's worse is that we lived in Hawaii, one of the most BEAUTIFUL, natural places in the world, yet had few opportunities to enjoy it. The year we spent together, in the confines of a small RV really taught us a lot about each other and ultimately, brought us closer together as a family.  
When you are traveling what do you miss about home? 
It would definitely have to be grandma's cooking – when we're on the road, Hawaiian food is hard to find, and we're often craving musubis and kalua pig.  
What is your earliest travel memory as a child? Or your funniest / awkward/ scary / favorite travel memory as a child?  
Not as a child, but as a young adult, making the decision back in the early 90's to move from California to the Middle East! This was way before the Internet, before we could look places up and see what the people and customs were like – I took a leap of faith and got on a plane to Dubai. It's one of the best decisions I made in my life thus far because it led me to meet my husband.  
Why is seeing the world and exposing your kids to the world so important to you?  

For my husband and I, travel has always been about meeting people from different walks of life and finding that we all have more similarities than we do differences. It's especially important that my kids gain the same understanding, especially given the current state of things in the US. Traveling opens you up to new experiences and teaches you empathy that we find is difficult to learn in a traditional classroom setting.
Food is a big part of life and culture around the world. Tell us about your favorite dish, favorite thing to make, favorite restaurant? Or a unique food experience you've had?  
As you've seen from our website and instagram, our world revolves around food! We've had a lot of amazing foodie experiences around the world, which makes it hard to narrow it down to just one favorite, but if I had to choose, our Moroccan food tour with Marrakech Food Tours is high on the list. We got to explore one of the world's most exotic night markets, Djemaa El Fna, and tried some unique street foods – fresh Moroccan bread, tajine, and lamb tangia.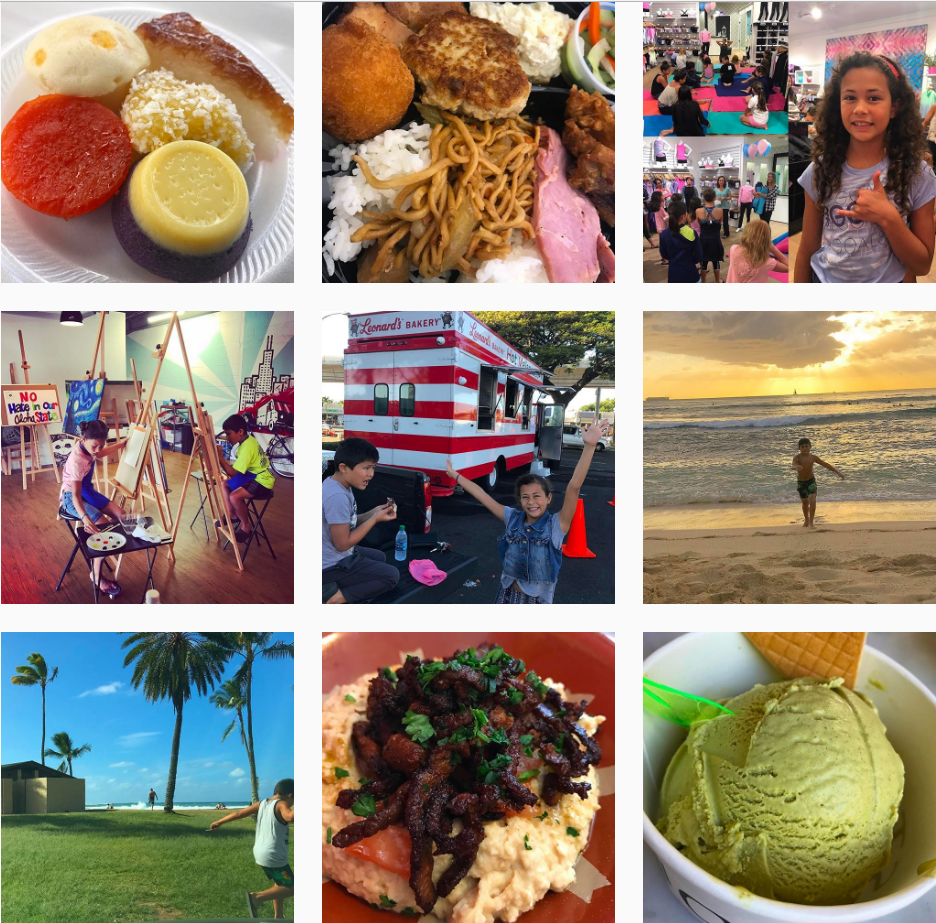 How do you bring the world into your home or help your children understand other cultures?  
Since I culinary worldschool my children, we use food as a teaching method. Culinary literally means "cooking" or "to cook", and World-School can be defined as schooling through world-travel. We take it a bit further by cooking foods from around the world. For example, when we were in Spain, the kids wanted to learn how to make pan con tomate…which led to one of their biggest culinary worldschooling projects. First they learned the history and variety of tomatoes, the different types of tomatoes used in cooking, and finally a list of dishes that included tomatoes. All this learning just from a simple snack request!
Where is your happy place? Could be a location, a specific place, a state of being, a small moment, etc… ?  
Whenever I'm back home in Hawaii…being next to the ocean, hearing the sound of the waves, always calms me down.  

Wendy can be found at Pint Size Gourmets. She is also featured in the book, The Trip That Changed My Life a compilation of over 70 travel stories by travelers and writers from around the world. 100% of funds collected through the sale of this book is donated to charity.