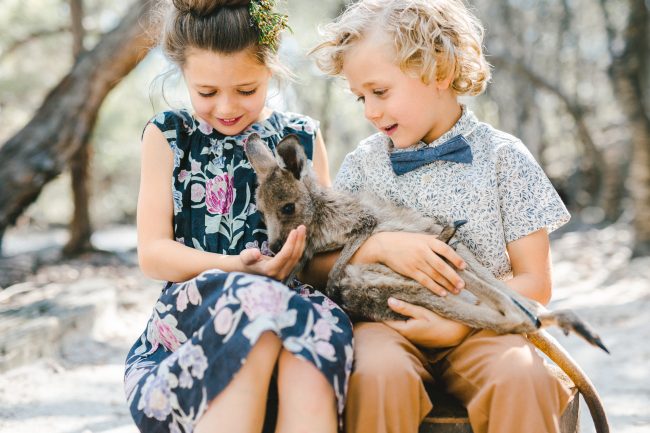 Walkabout Wildlife Park, north of Sydney in Australia, is a wild and wonderful place where you can hang out with free-roaming wallabies and gray kangaroos, meet salty crocs and spiny echidnas and a fat fuzzy wombat named Hippo.
Karen has been head ranger at the wildlife sanctuary for nearly seven years. Though tough and not a little intimidating in her ranger uniform with a knife hooked in her belt, Karen has a soft spot for animals, especially helpless orphaned ones like a tiny joey named Wattaka.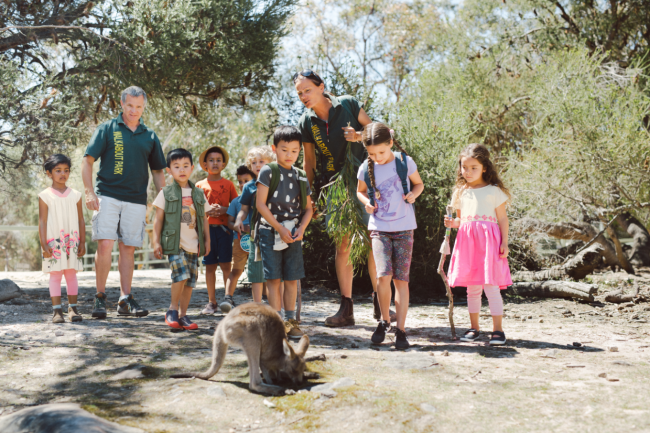 Lifting the little roo gently from a makeshift pouch (an old canvas shoulder bag lined with soft baby blankets), Karen explains that, as often happens in Australia, the momma kangaroo was hit and killed by a car. The joey in her pouch, only a few months old, was rescued by some passersby.
"But they didn't care for her properly. They fed her cow's milk and had her sleeping on a hard cement floor! I'm nursing her back to health, aren't I?" she nuzzles the joey and tucks her back into the pouch. "It's like having a newborn baby—I have to set the alarm and get up in the middle of the night to feed her."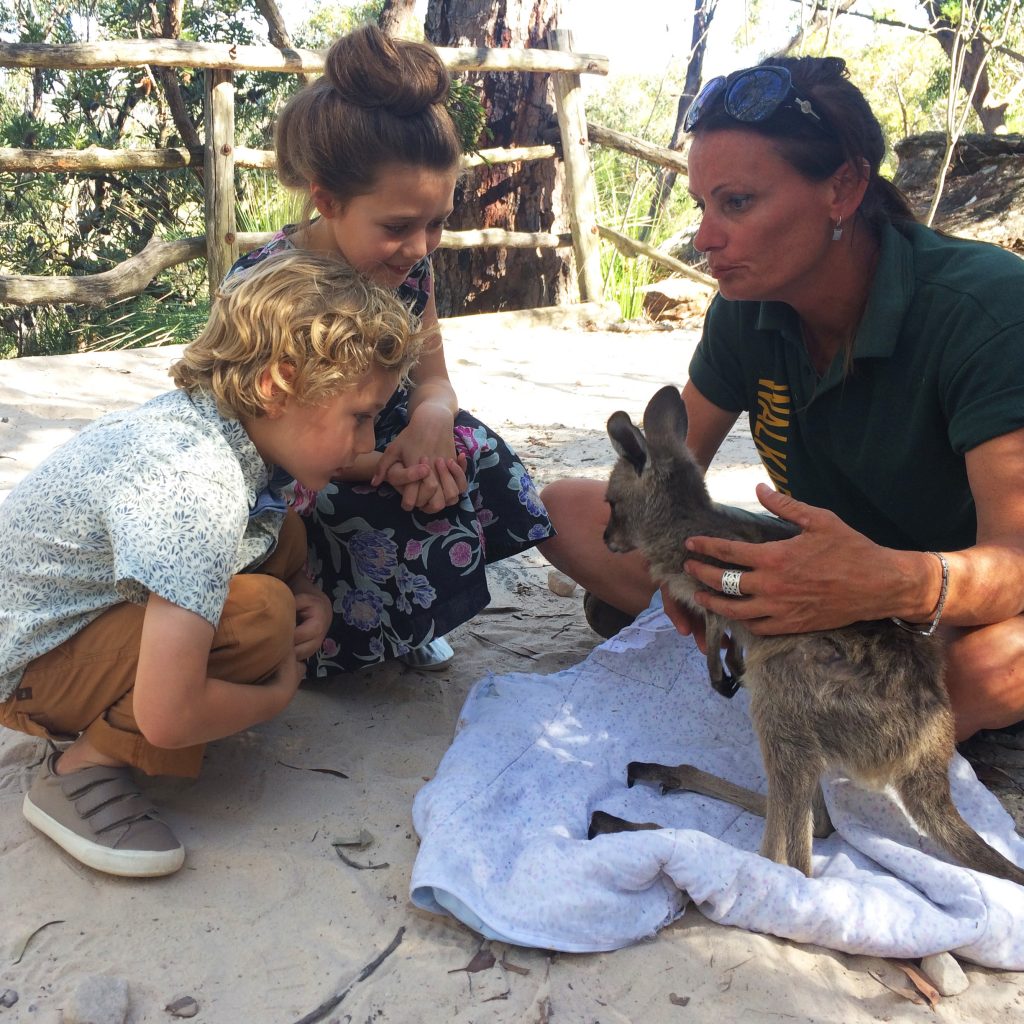 But it's more than worth it, Karen says. Before too long, Wattaka will join the rest of the eastern gray kangaroos who roam freely at the Walkabout Park. In the wild, kangaroos generally live only about 6-8 years. But safe in the peaceful bush sanctuary, far from dangerous roads with speeding cars, Wattaka could live to the ripe old age of 20.
You can learn more about eastern gray kangaroo's over at Nat Geo's site. And hear more about our day spent at the Walkabout Wildlife Park.