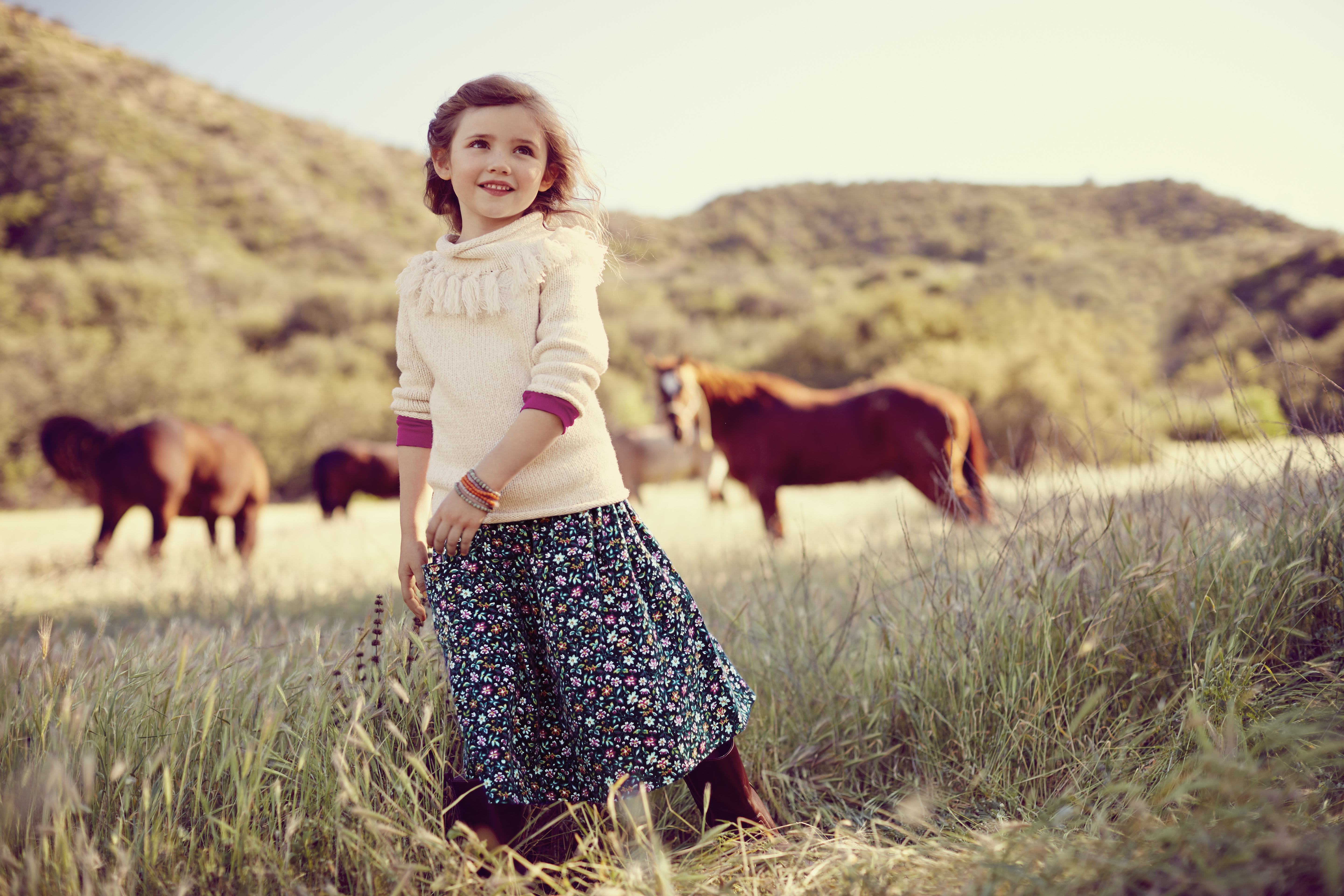 You'll be happy to hear that one of your favorite styles has been revamped for fall! This fall's girls midi skirt is perfect for cooler temperatures and can be easily dressed up for special occasions or dressed down for school picnics. Read on to see the outfits we've pulled together that let our Evita Midi Skirt shine!
We love the idea of making a skirt a bit more casual with a pair of sneakers. Here, we've paired our Evita Midi Skirt with our Adventure Jacket. Layer it over our Lace Graphic Tee and pair with our Striped Thermal Leggings with lace trim for a cozy comfortable look she's sure to love. We especially love these Vans Classic Slip Ons!

Layering up is the perfect way to keep her cozy and warm for all of falls outdoor activities. We can imagine this outfit for apple picking or Sunday dinner at Grandma's. She'll love our Mendoza Vest paired with our Tatiana Tassle Sweater… and so will you! Give the look a pop of color with our Fuchsia Pointelle Leggings tucked into our Elephantito Western Boots.

Looking for other outfitting ideas? Check out our latest Tea Collection catalog for styling tips and more!