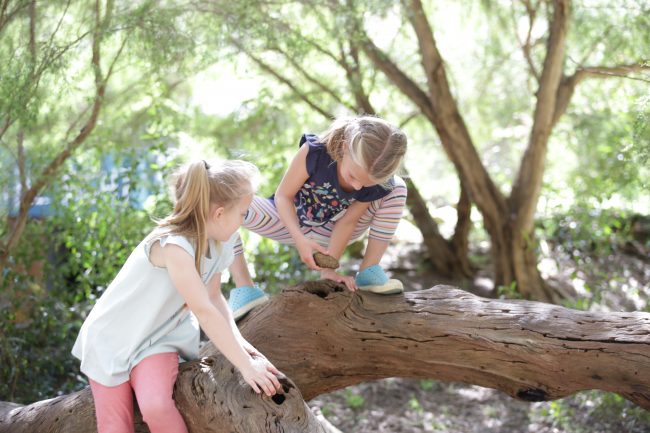 Meet Lucette (L) and Lara (R).
Lucette lives in San Francisco, California. Lara lives in Melbourne, Australia.
Although the two six-year-olds live almost 8,000 miles apart, they have become fast friends—by writing letters. For more than a year, Lu and Lara sent letters back and forth across the ocean, sharing stories about their cities, their families, their schools, and their favorite colors (Lu loves all the colors of the rainbow "plus silver and golden." Lara is a fan of blue and green.)
Lucette's letters to Lara (L) and Lara's letters to Lucette (R).
When they first started writing to each other, they were both five and just learning how to write themselves, so they would often dictate their letters to their moms and then draw a whole lot of pictures to go along with it.
Neither had ever visited each other's country, and they both had a lot of questions about how life was the same—and different. Lu learned about "netball" (Lara plays on a local team) and "tree surfing" (a hardcore ropes course in the tree tops that Lara and her family conquered on a recent vacation).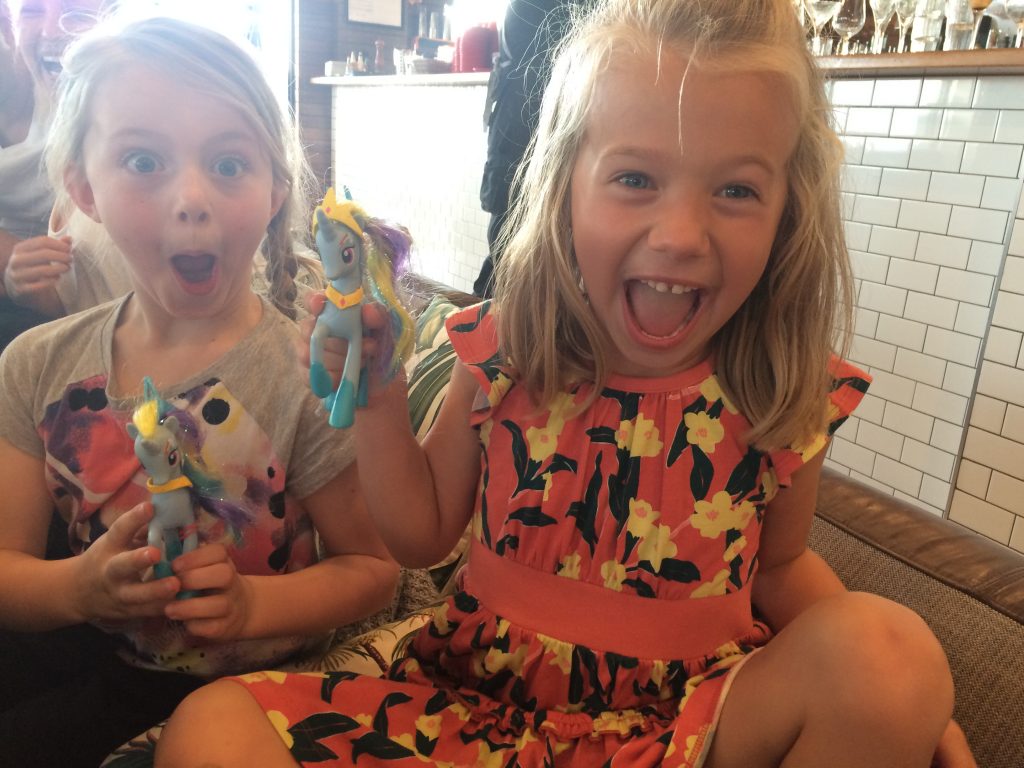 Lara (L) and Lucette (R), minutes after meeting in person for the first time.
The girls discovered that they both love My Little Pony and they both collect Beanie Boos. And even though they might call sweets different things—Lu says "candy" and Lara says "lollies," they both are big fans of chocolate.
That's what's so great about having a pen pal—you get to discover what you have in common with someone who lives in a place that's different than your own home. Anybody can have a pen pal—and they don't even have to live halfway around the world. Your pen pal could be across the country or in a neighboring state or even in the next county over.
Lu and Lara found each other because their mums have a friend in common. Although there are some great websites out there that connect pen pals, parents can also use their own social networks to connect kids who want to write letters to each other!
A letter from Lara to Lucette.
Sometimes pen pals can write for years without ever meeting in real life. But Lu and Lara are incredibly lucky. Lucette's family recently took a trip to Australia, and they made sure to spend some time in Melbourne so Lu and Lara could meet in person. After all, this could be the beginning of a friendship that lasts for the rest of their lives!
Lucette (R) and Lara (L), share stories on St. Kilda Beach in Melbourne.
The girls met for the first time in a restaurant right on St. Kilda Beach. They incredibly excited and it only took two minutes for them to start wildly giggling together at the table and planning their adventures for the next couple of days.
Lucette visited Lara's school as a guest for Friday afternoon Show-and-Tell. When she arrived at the elementary school, a bunch of Lara's classmates crowded around to ask, "Is that Lucette from America?!"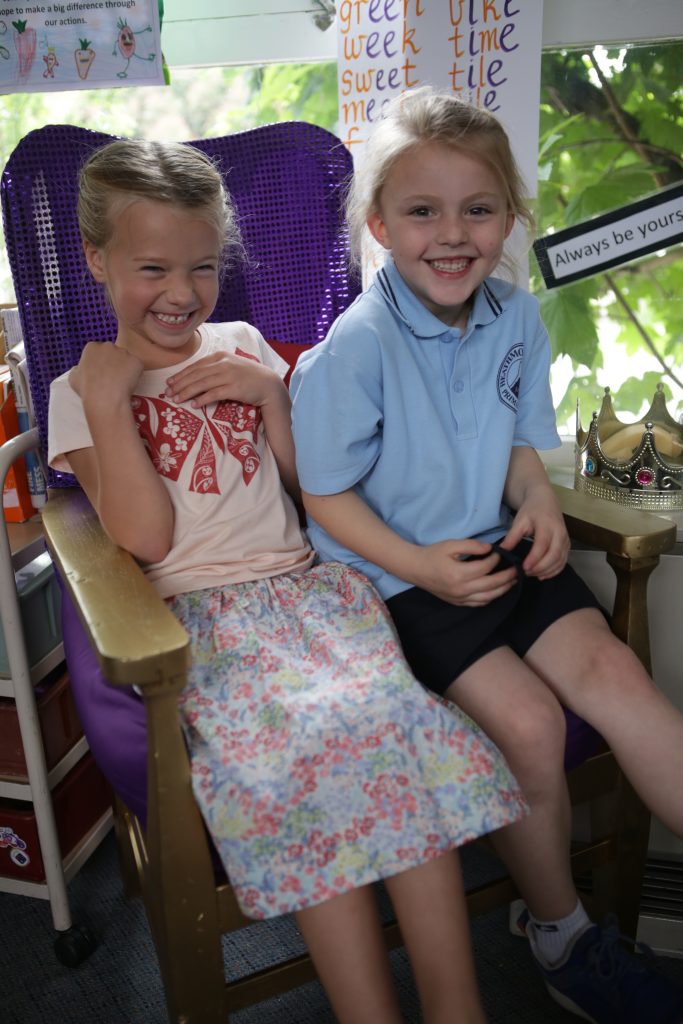 Lucette and Lara in the VIP chair in Lara's classroom.
"Give her some space, you guys!" Lara cried, "She's a bit shy!" On Saturday, the girls spent the whole day together at the Healesville Animal Sanctuary. They giggled at the spiny echidnas, goggled at the tasmanian devils ("Tazzy devils," Lara calls them), chased a swimming platypus as he swam through his tank and petted a fuzzy wombat named Jojo.
Meeting a wombat named Jojo.
Lucette absolutely fell in love with the wild dingos (she's very much a dog person), and Lara was eager to show her the oh-so-cute nocturnal sugar gliders. At the end of the day when it came time to say goodbye, the girls ran to hide first in Lara's bedroom and then on the trampoline in the back yard where Lara's brothers play cricket.
Both girls were sad that their time together had come to an end. But the shared discovery of a fat roly poly bug on the sidewalk helped a bit. After several hugs and promises to write soon, Lu and Lara finally said their farewells. They both hope that someday soon they'll see each other again, either in Australia or America or somewhere in between. Until then, they've got hearts full of memories and so many more letters to write!
Lara and her family.
Lucette and her family.
Fresh mail from Lara is the best. Lara sent Lu this photo of her class pet—Sticky the Stick Insect. Lara's wearing her netball uniform!