To help everyone at Tea "go there," we make a yearly contribution to each employee for international travel and exploration. Upon their return, our Tea travelers write a blog post to share their adventures with all of us (and the world)! Anna, Tea's Technical Design Director, traveled through Poland with her husband, son, and daughter. Here she shares stories of a trip that will forever live in their hearts.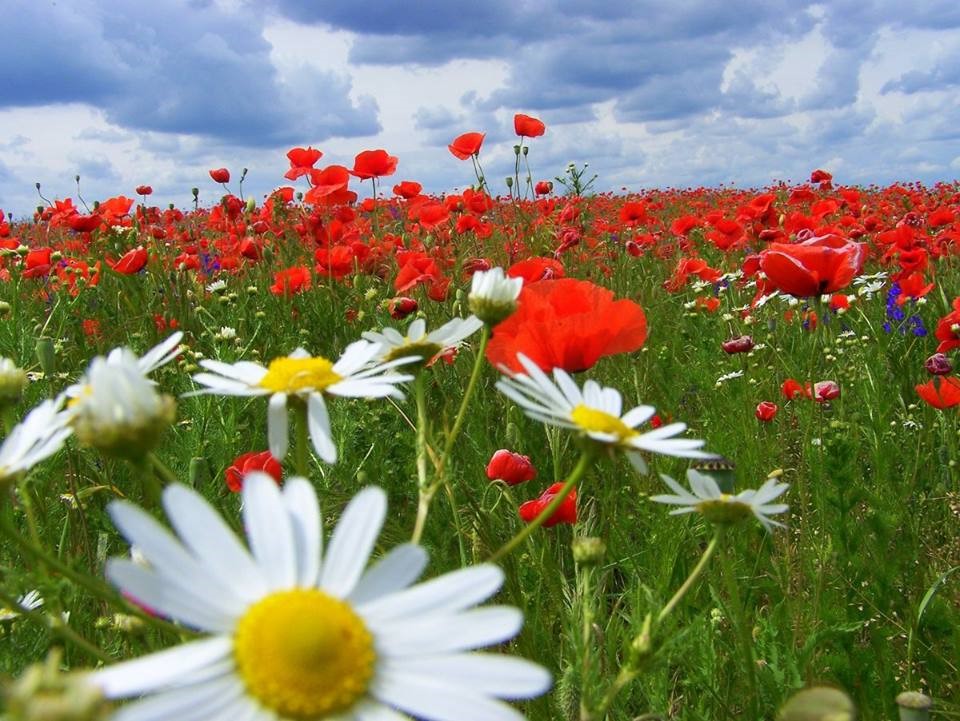 I love and miss Poland! This photo of Polish country meadow reminds me of Tea Collection. 
Poland is an eastern European country on the Baltic Sea known for its medieval architecture and excellent cuisine. The establishment of a Polish state can be traced back to 966, but the Kingdom of Poland was founded in 1025. Each city in Poland has a distinct feel and social culture. From Warsaw's urban pulse, to Krakow's historic pride, to Wroclaw's whimsy, to Gdansk's stately maritime heritage, Poland's cities distinguish themselves from one another easily.
Many of my trips to Poland in last 35 years where great, but this trip was very special. My husband Bob is half Polish, born in Detroit Michigan, lives in California since he was 10 years old, only once visited Poland 47 years ago, but his daughter had never been there. With that said I think you can imagine how busy I was taking them around and translating between Polish and English. We were walking and making 12-16K steps covering 5-8 miles a day. A lot photos and stories, but I will share only three and the most important for me.
We started in Warsaw staying in the Polonia Palace Hotel.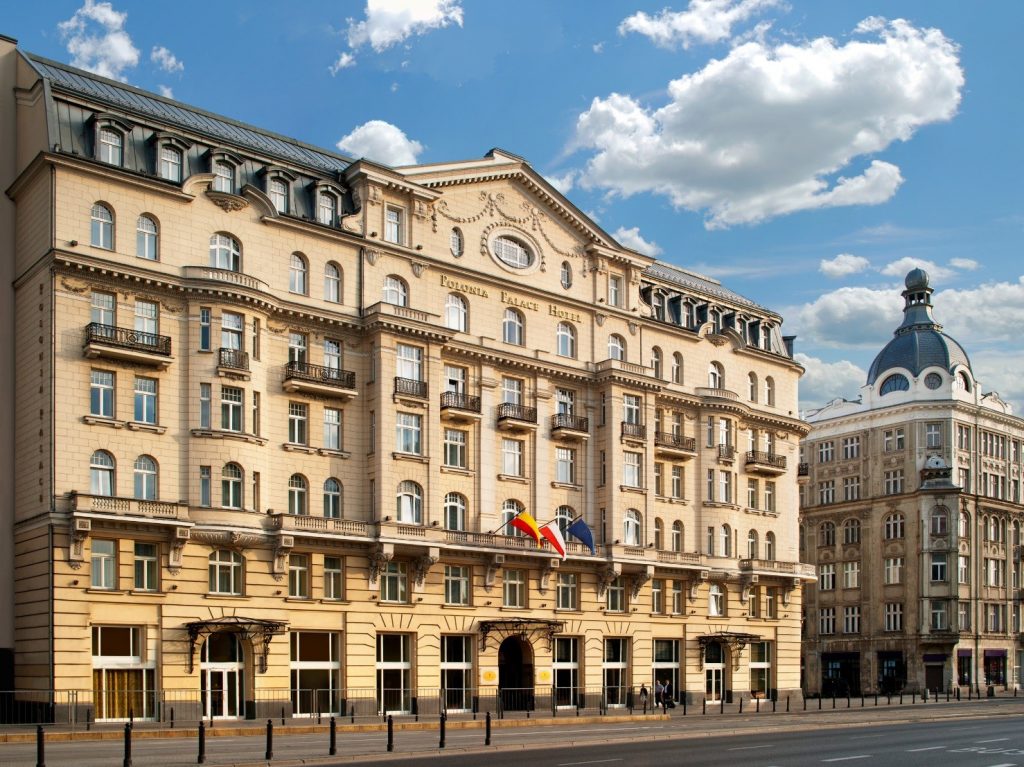 The view from our hotel room.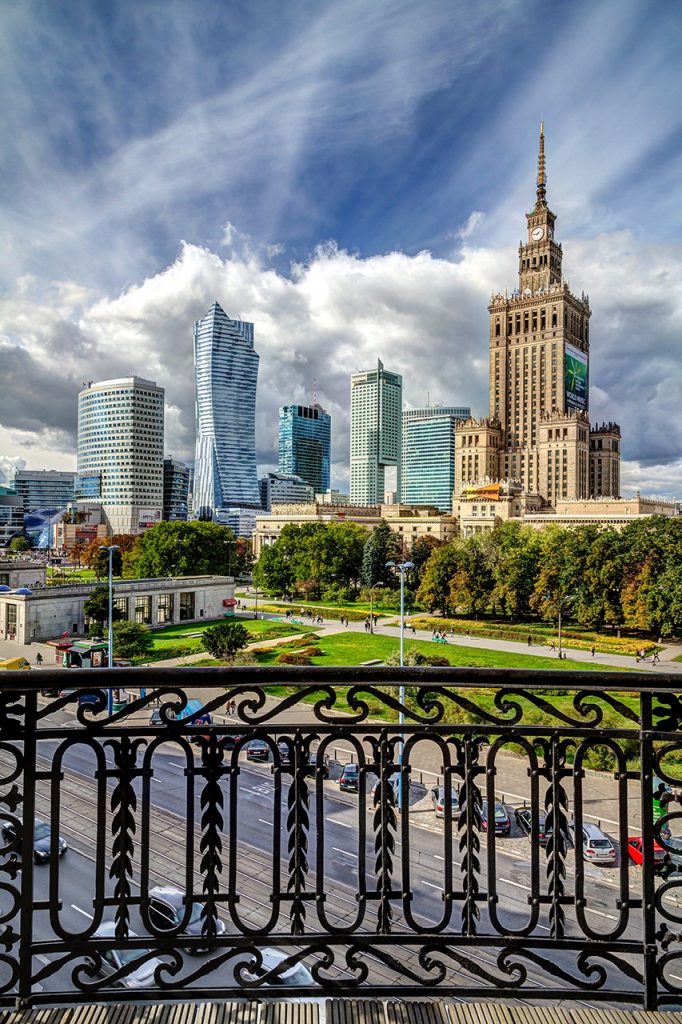 My husband still has family in Warsaw that I never met before, and during our trip I instantly fell in love with all of them. They are simply as sweet as my husband is, and they totally remind me of my brothers from Krakow. My husband's grandnephew Krzysztof and his wife Ela are only 5 years younger than us. They are historians; he works for radio and she works for library. They were born and raised in Warsaw, so they showed us beautiful Warsaw and sights I never seen. When they learned that my grandmother was a Polish aristocrat, they showed me several properties of Potocki family. The next picture was taken in front of one of them, the Wilanow Palace build in 17th century. In 18th century my ancestors turned it partly into a museum, and today it fully functions as a museum.
Now, in addition to my hometown Krakow, I also love Warsaw!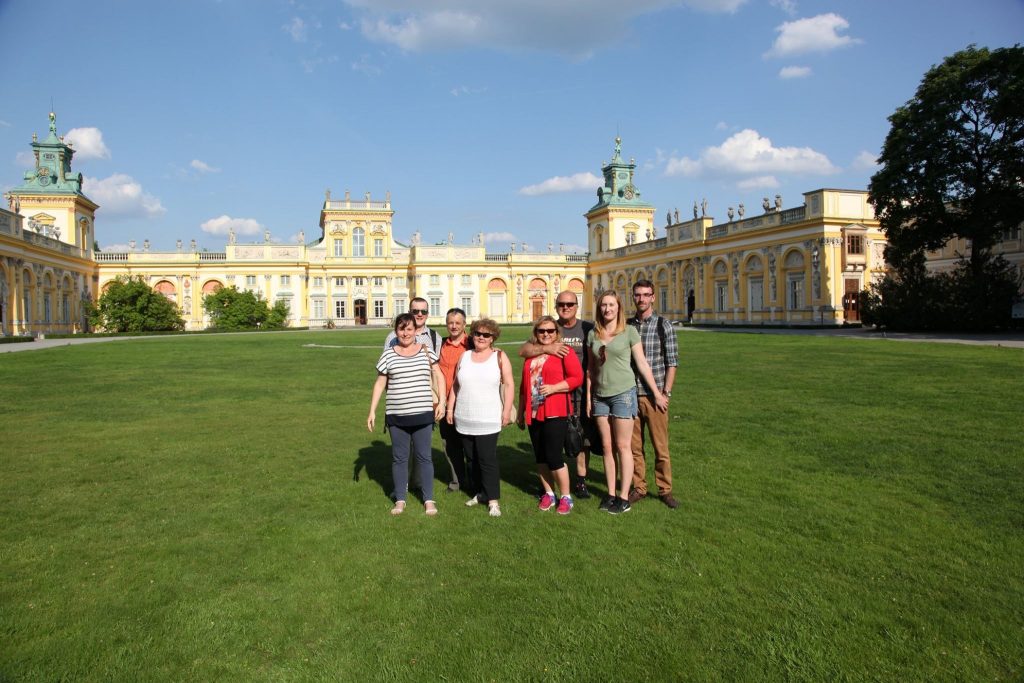 Krakow is the dearest to my heart!
Settled in 10th century, Krakow is one of the oldest towns in Poland. It's easy to explore the old town on foot, most of the attractions are close to each other. The main square in Krakow is Europe's biggest medieval town square.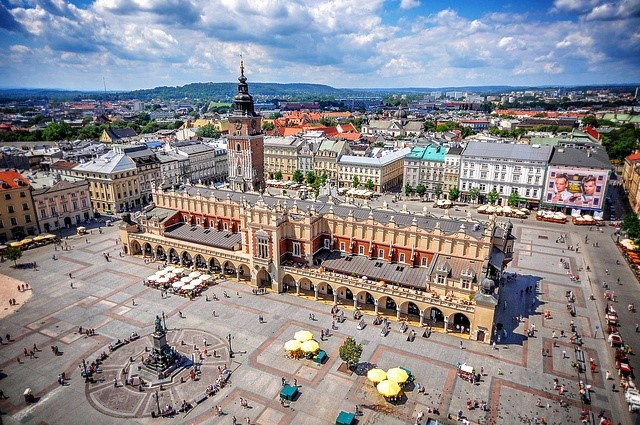 Here is a photo of Wawel Royal Castel build in 14th century and occupied by Polish kings for 500 years.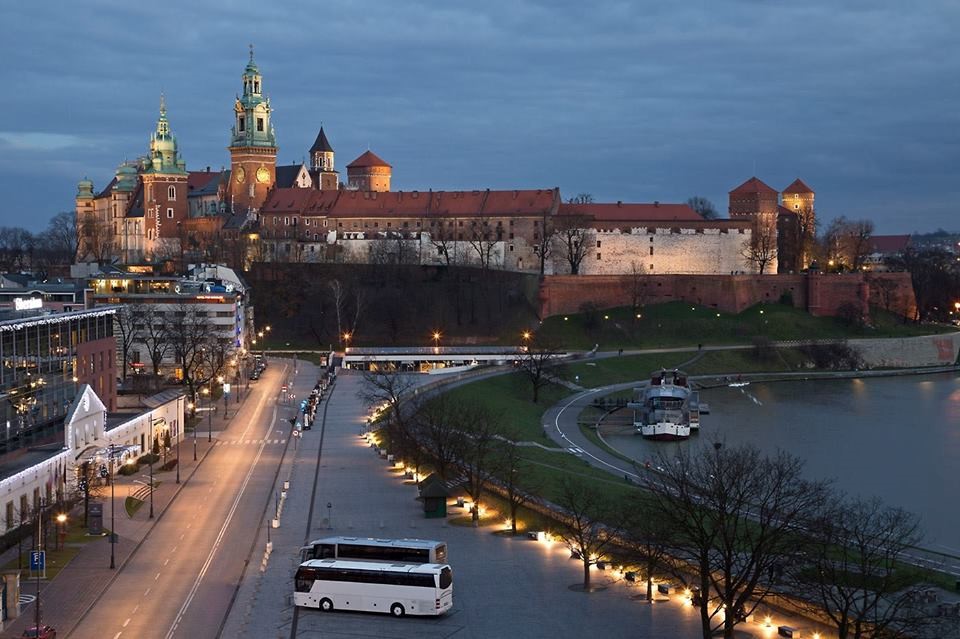 The main reason for our trip was my nephew's wedding in Krakow. Jakub is a lawyer and owner of a business magazine, Kasia is an architect and owner of an ice-skating school. Their wedding was beautiful and the reception held in the country palace where we danced and had excellent meals served until 5:00 am the next day, per Polish tradition.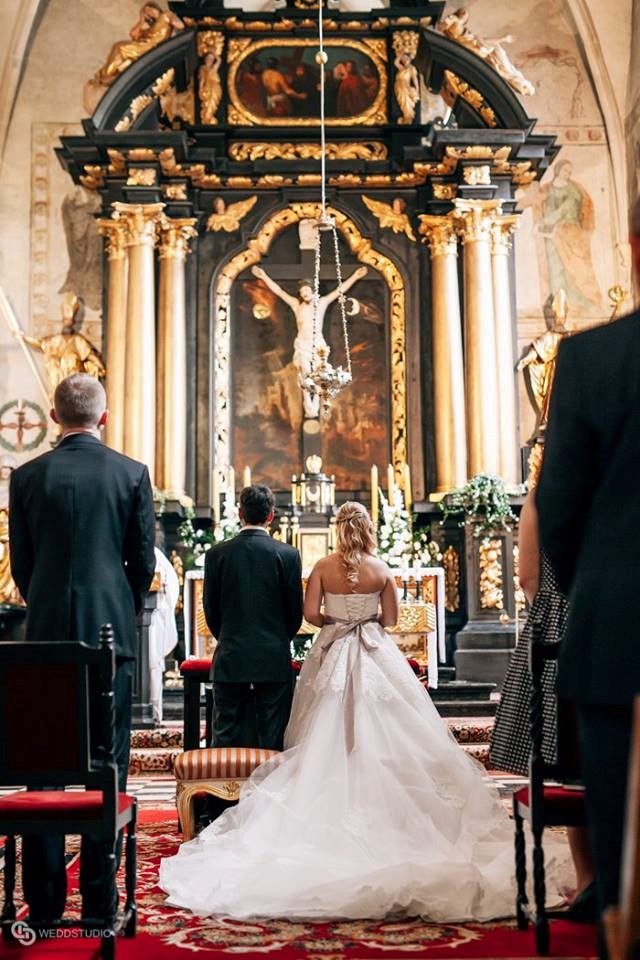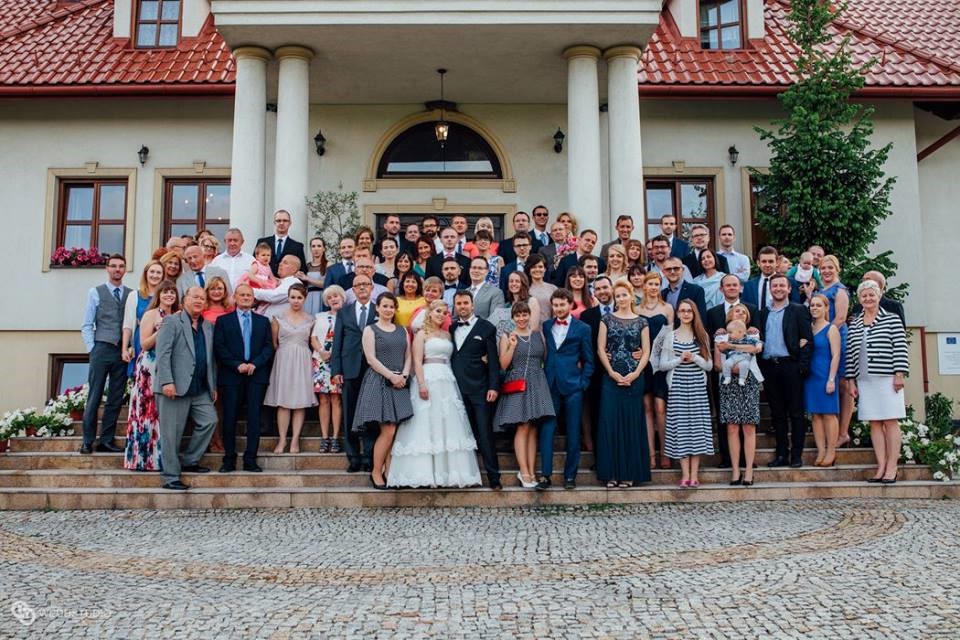 The finale of my story is my son's engagement!!! Robert picked Krakow for the place of his proposal to Hanna, and he popped the question in the tallest tower of the St. Mary's Basilica on the Main Square. She made me the happiest and proud mother when she said yes! They of course, took a ride in the horse carriage
and we all had a family dinner after.
I can't wait for my next visit to Poland.