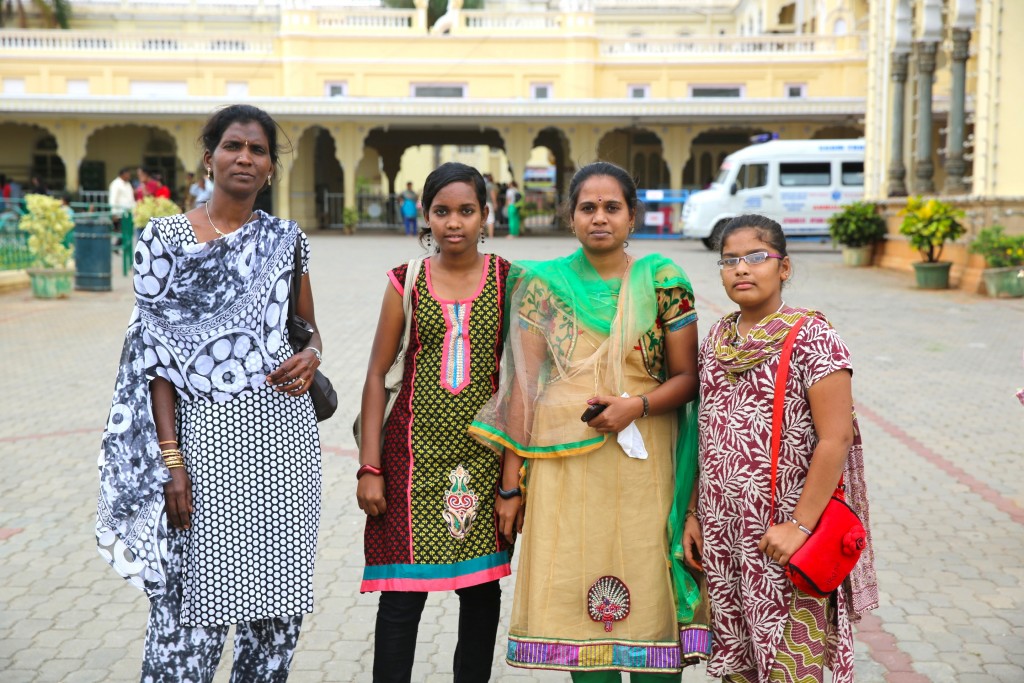 We were thrilled to see bold print and pattern mixing everywhere we went in India. The brightly colored clothing (everything from saris to pavadas!) truly lit up the earth toned streets. Our newest prints give little citizens the freedom to mix and match as they please.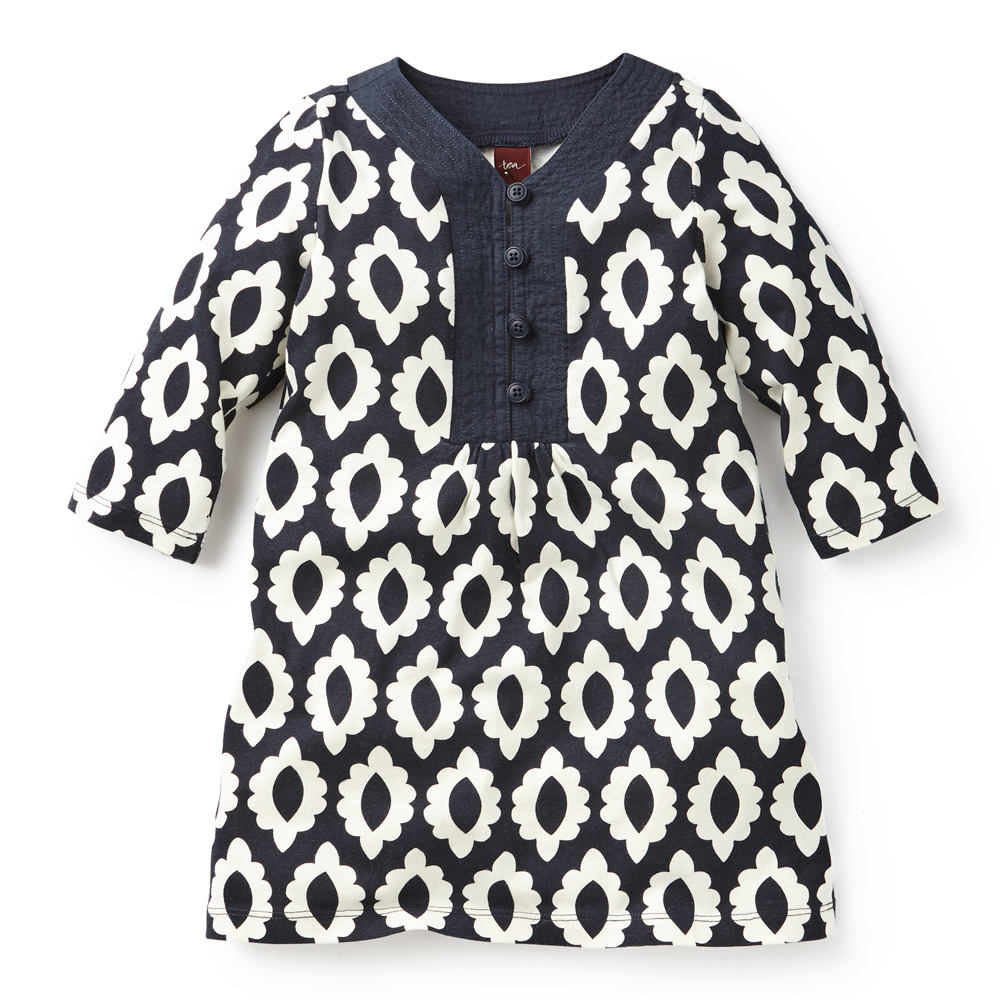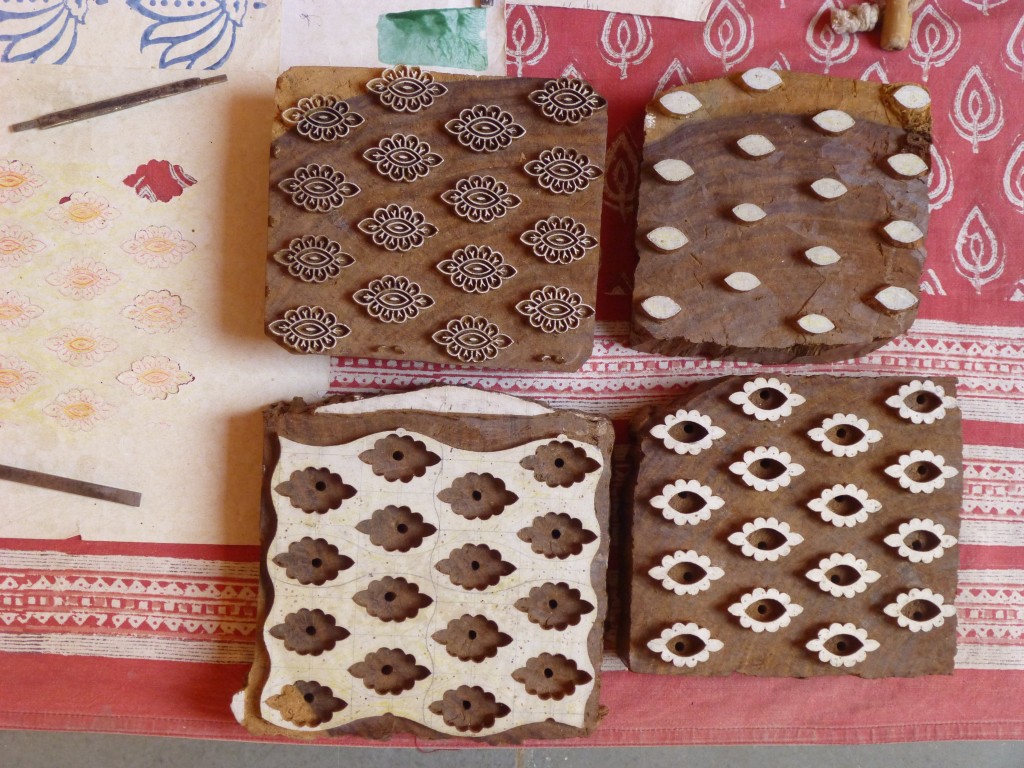 Our Jaipur Kurti Dress was inspired by woodblocks we saw when we visited the Anokhi Museum and workshop in Jaipur. Go bold and match this dress with our Bandhini Dot Leggings!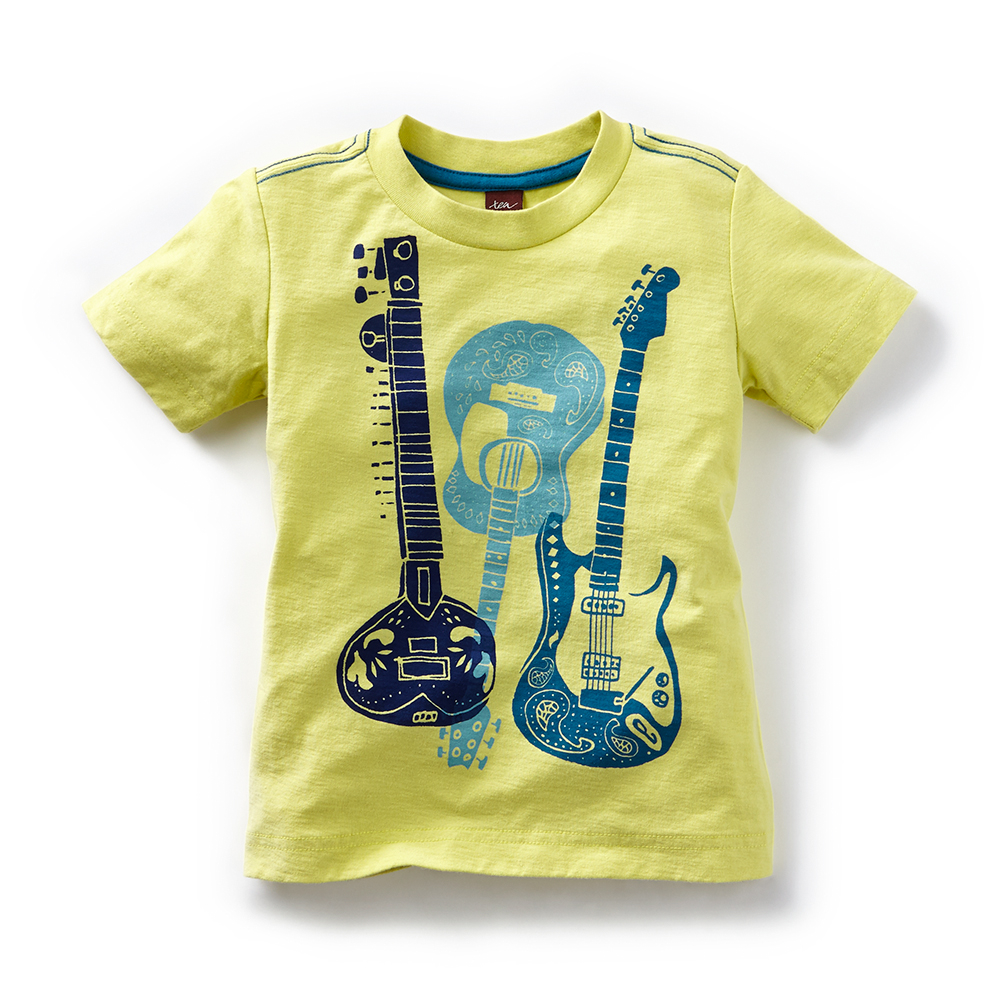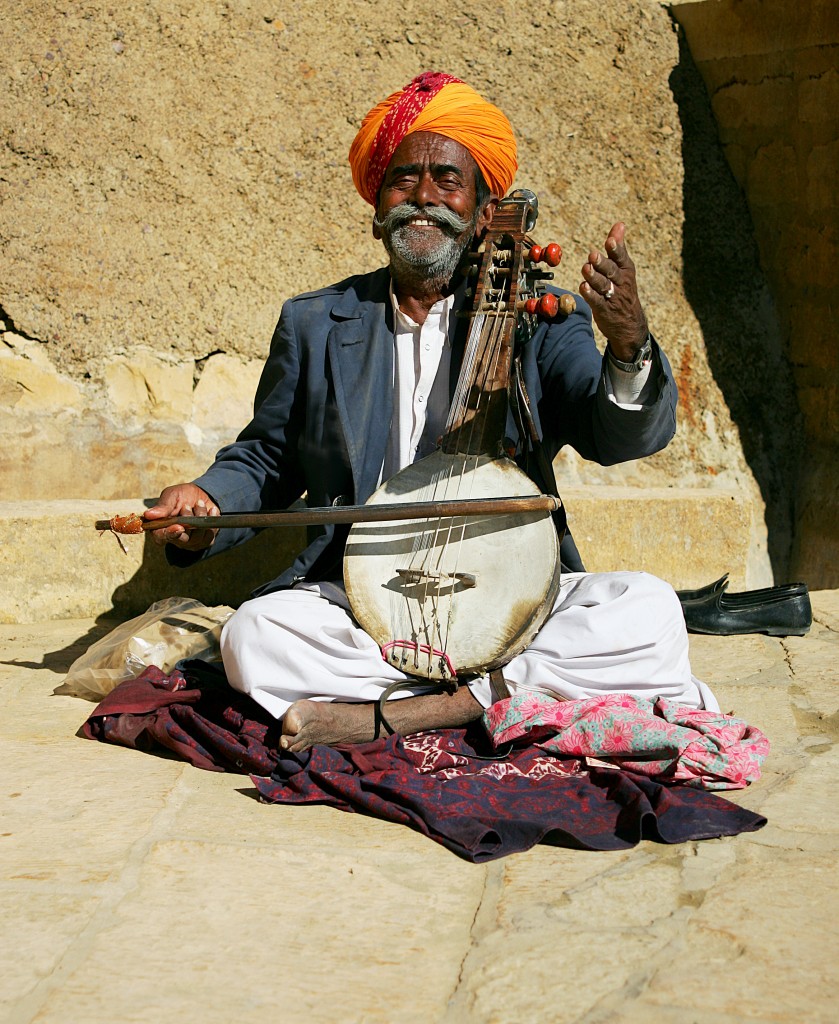 We united the guitar and the sitar in this graphic because we believe music connects the world. A sitar is a string instrument played in India that has a pear-shaped body and anywhere from 18-20 strings. Layer this Sitar Guitar Graphic Tee with our Phulia Plaid Shirt for a cozy look to last all season.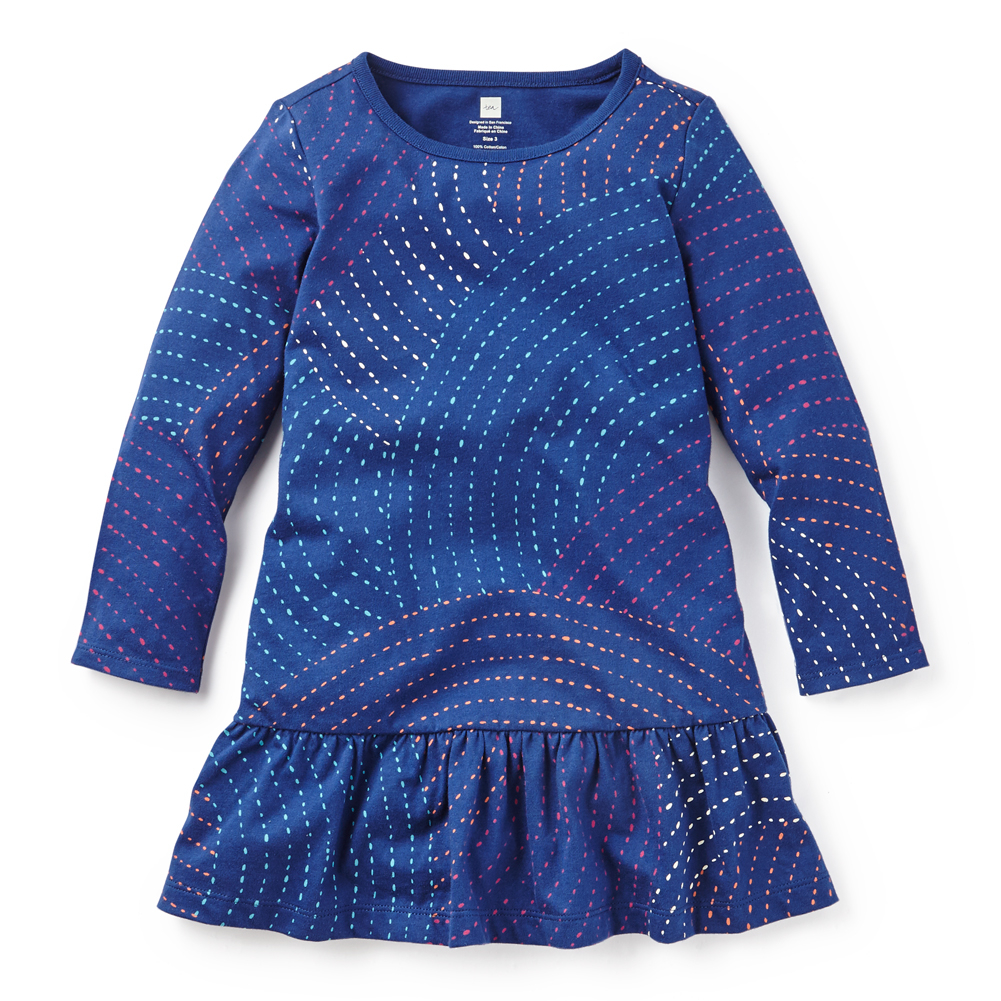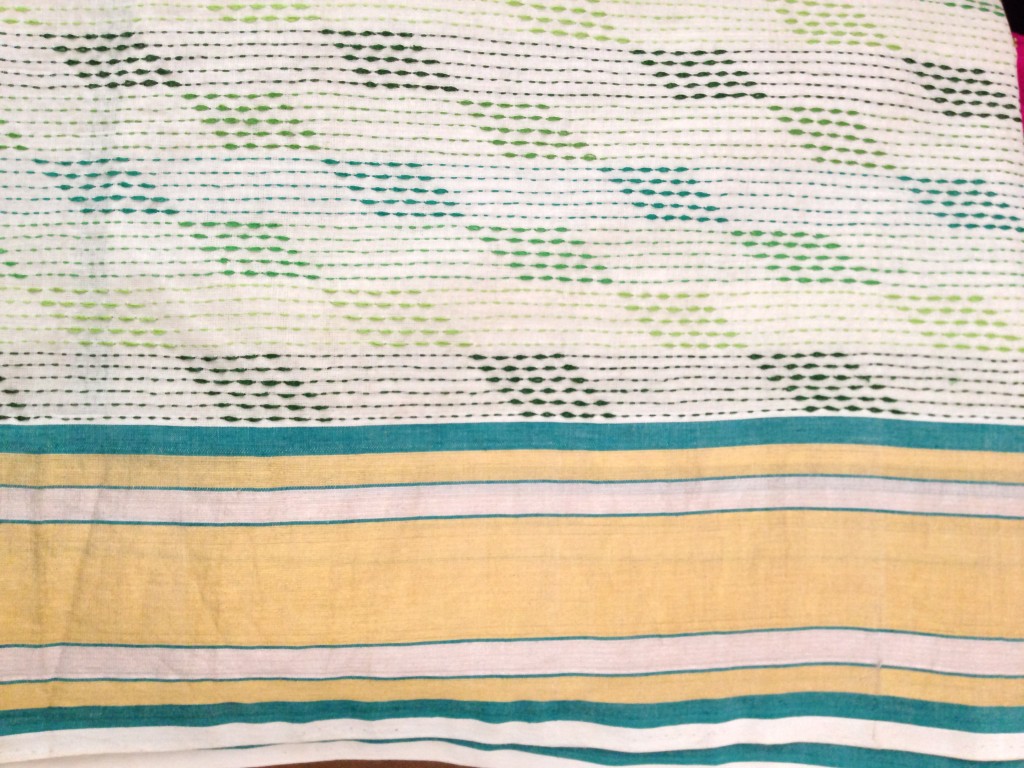 Inspired by the pattern made by stitches on kantha quilts, our Kantha Arch Skirted Dress was born. Pair this dress with the paisley design on our Anika Floral Leggings for a very Tea look.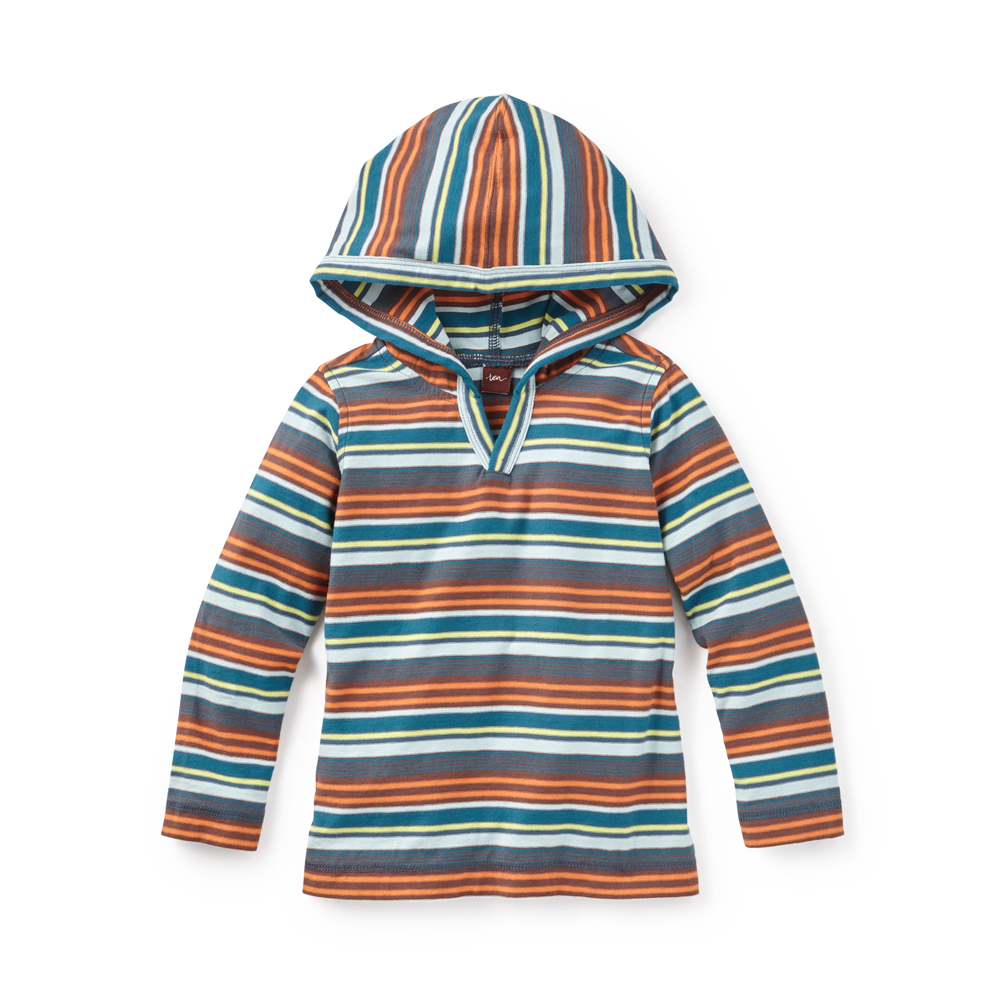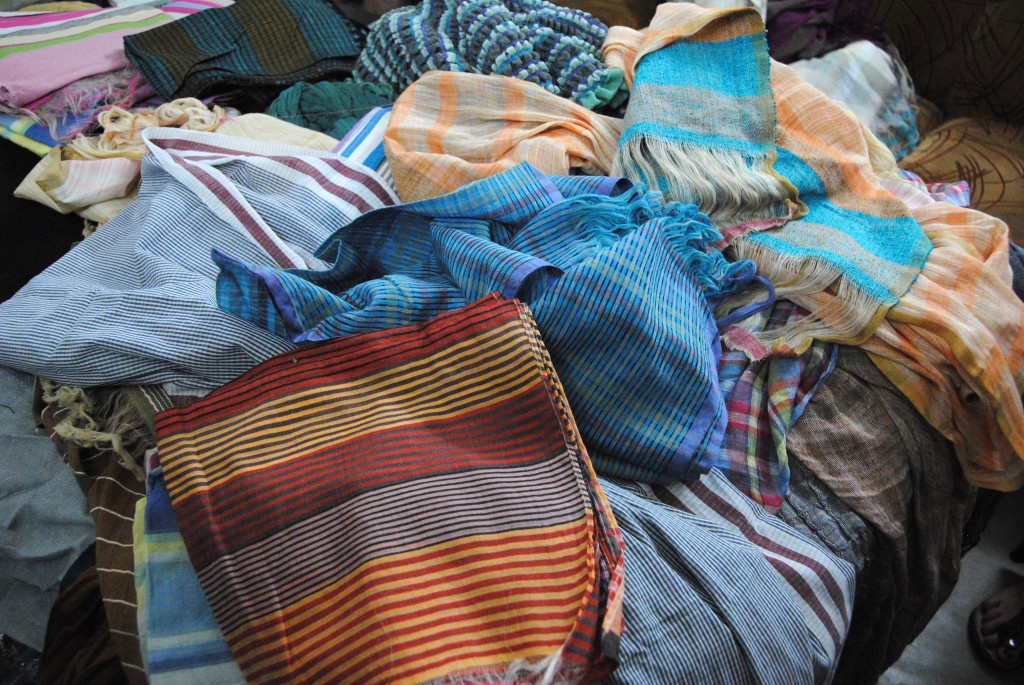 Stripes were woven through many of the beautiful textiles we saw in India. Grab one of our new graphic tees and pair it with this Bandoola Stripe Happy Hoodie for a bright and bold look that's perfect for your little citizen.