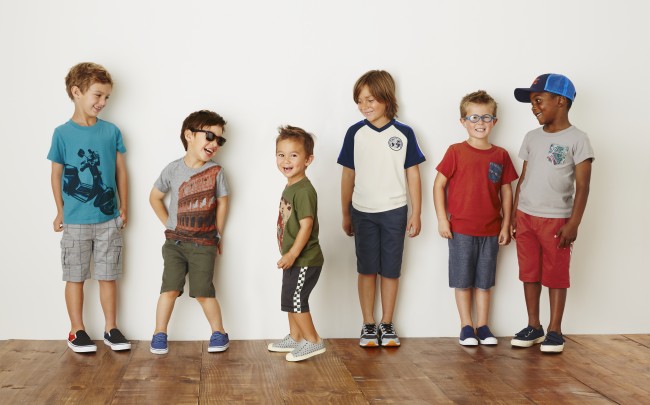 As soon as we arrived in Rome, we dropped off our bags and hopped on vespas to explore the city. Our latest graphic tees tell the story of our Roman adventure. Come along as we take you on a tour!
Our Driver's Seat Graphic Tee features a classic vespa. Motor scooters were originally made as low-cost ways of getting around, but Italy's sleek design and speedy wheels made them a stylish way to get from place to place. After hopping on the back of scooters with our trusty guides from Scooteroma, we're now big believers that scooters truly are the best way to first explore Rome!
When it comes to the number of pizzas consumed abroad… I'm afraid we lost count. So with that, we say to Italy – Grazie per la deliziosa pizza!  Our Naples Pizza-Pie Graphic Tee features a photoreal graphic image of one of our actual slices. Thinking back to this saucy, cheesy, doughy goodness makes our stomachs growl. We bet this tee will quickly become favorite in your house!
The Colosseum is one of the most awe-inspiring structures in the world. We could talk to you about the history of the Colosseum for days, but instead we will leave you with a few important facts. It was built in 70 AD and opened to the public in 80 AD. The Colosseum was the largest amphitheater in the Roman world and unlike many earlier amphitheaters, this one was a freestanding structure made of stone and concrete. For over 400 years, this building held all types of entertainment and while only two-thirds of the original structure still stands today, we have to admit that this was one of our favorite stops. Our Colosseum Graphic Tee captures the grandeur of this marvel with a colorful, photoreal graphic of the famous vaulted arches that have helped the Colosseum remain mostly intact for almost two millennia.
Our first Citizens FC tournament was held in Turin, Italy. Like most of the world, Italy is filled with soccer-loving kids and having the opportunity to sponsor this tournament was such an honor. Seeing children from all over the world in the Citizen FC jerseys was such a special experience and we can't wait to see your little citizens in these jerseys, too! When you purchase a Citizens FC Jersey, we will donate a jersey to a little citizen in Italy, Haiti, Peru or Oakland, California.
Our Camera Ready Pocket Tee features a photo of a cafe sign that was spotted in Rome by one of our designers. Cafes, restaurants, gelato shops… Never was there a lack of food! We made a point to stop as many times as we could to sample the cucina romana or Roman cuisine, especially if they served pizza.
Our second Camera Ready Pocket Tee features a photoreal print of a bicycle that was spotted parked on a cobblestone street, similar to the one pictured above. Just like scooters, bicycles are a very convenient and popular way to get around Rome. From the tree-lined parks to the banks of the Tiber River, seeing Rome on a bike is a leisurely way to immerse yourself in Roman life.
Want to learn more about our time spent in Rome? Don't miss our guide for a list of our favorite spots!