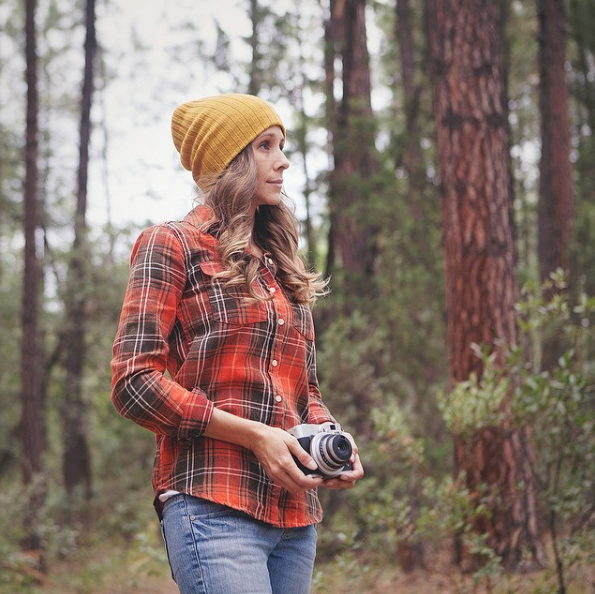 Over the past few days, we've introduced you to a group of amazingly talented women. They are moms, small business owners and entrepreneurs, friends and all around good people (among many other attributes). We feel incredibly lucky to have them as our Tea Brand Ambassadors. It's our pleasure to introduce you to Rebecca Cooper of Simple as That. Read on to learn about her family, her favorite Tea item and how to capture the best photos of your little citizens while on vacation!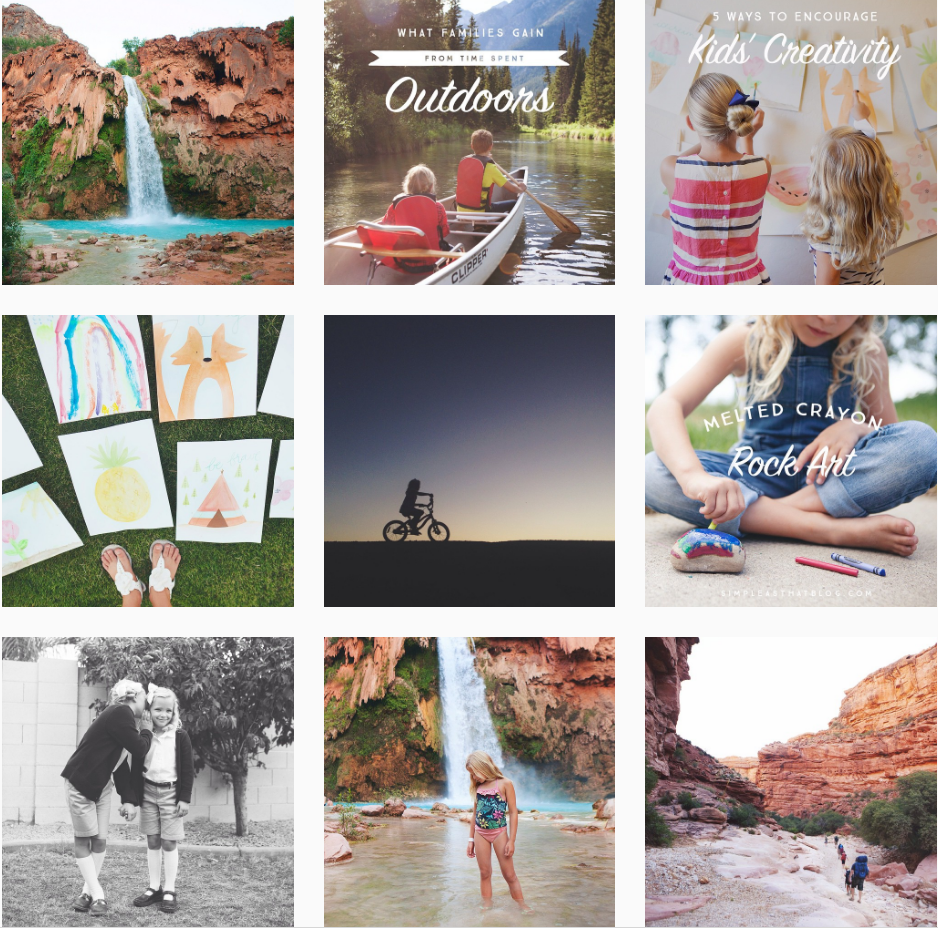 Hi Rebecca! Tell us a little bit about your family…
Hello all! We're the Coopers! We're a Canadian family who loves the thrill of spending time outdoors together any chance we get! We have four kids ages 13, 11, 8 and 6. Five years ago we set out on the greatest adventure could have imagined. We sold our beautiful home and most of our belongings and moved to a tiny island in the Dutch Caribbean where we lived for 18 months. What came of this experience was a tremendous shift in our priorities when it came to collecting "stuff" and building the life we really wanted for ourselves and our kids. COLLECT MOMENTS NOT THINGS has become a motto to live by. Over the last five years, our family has made a shift from buying "stuff" to spending our money on things of greater value: experiences. We want to make lasting memories as a family and to provide our kids with opportunities to learn and grow and stretch themselves. Traveling and adventuring together in the outdoors has facilitated all of this and more. We've been some exciting places as a family and have many more we'd like to see and explore together.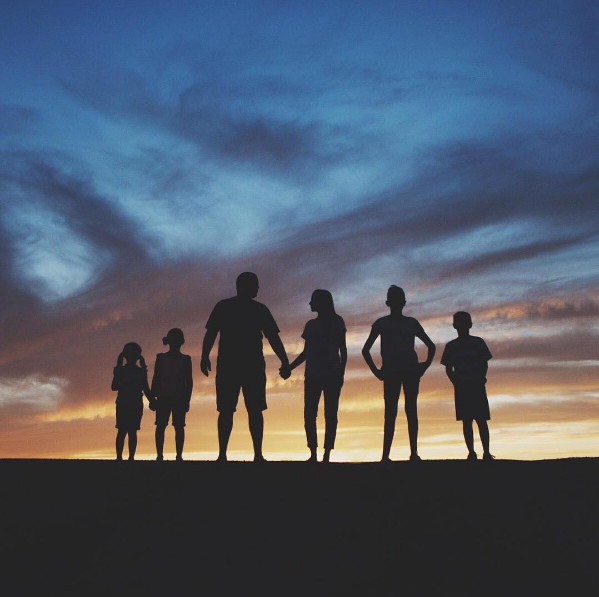 What's your favorite piece of Tea currently on the site?
My current favorite clothing has to be the Piccoli Limoni Mighty Mini Dress and the Limone Graphic Tee! I love dressing my two youngest (ages 8 and 6) in coordinating clothing that isn't too matchy matchy and they've been wearing these pieces constantly! Who doesn't love lemons? They're summer-y and fresh and the girls look absolutely adorable in them!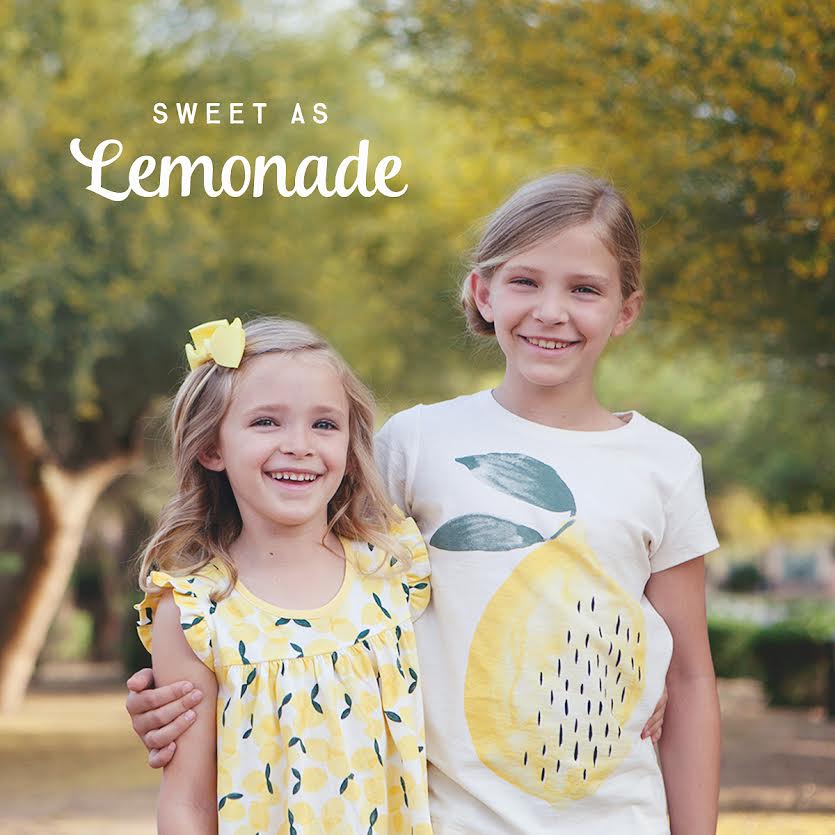 If you could bring your family on a trip anywhere in the world, where would you go?
We've got a travel bucket list a mile long, but I think the place we'd most like to go is Australia! I was lucky enough to travel there in 2011 and I easily fell in love with Australia, from its pristine beaches to its cuddly animals to its wonderful people. The only thing that could have possibly been more amazing than seeing Australia would be having my family to share it with. After coming home and sharing all about my experiences in Australia with my kids, they feel as if they've been there, but it's my dream to bring the whole family one day so we can all experience Australia together.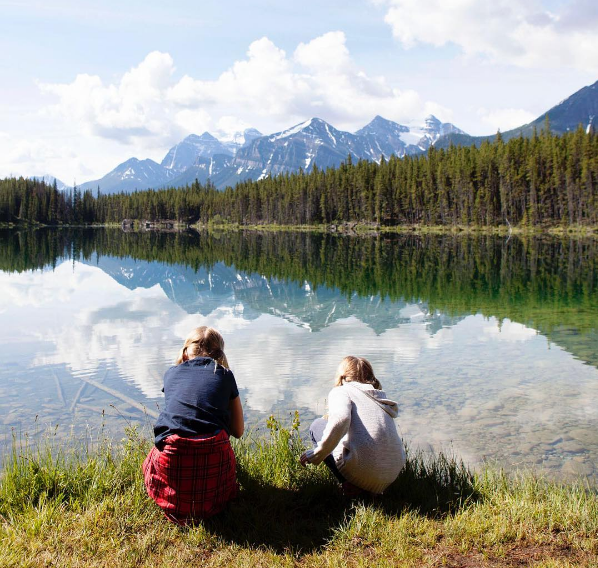 Check out Rebecca's blog, Simple As That, for amazing family friendly recipes, tips on traveling with kids, interactive DIY projects and more! Here, she shares her tips for capturing scenic photos. She does it so well, so we are thrilled to share them with you.
When we travel we take photos. It's only natural to want to capture the things we see and the details about the places we visit. Some of my favorite photos to take while travelling are photos of the gorgeous scenery. I've had the opportunity to photograph luscious rain forests, gorgeous coastlines and the view from majestic mountain tops. There's no shortage of breathtaking scenery to photograph wherever we travel – if we're traveling close to home or abroad!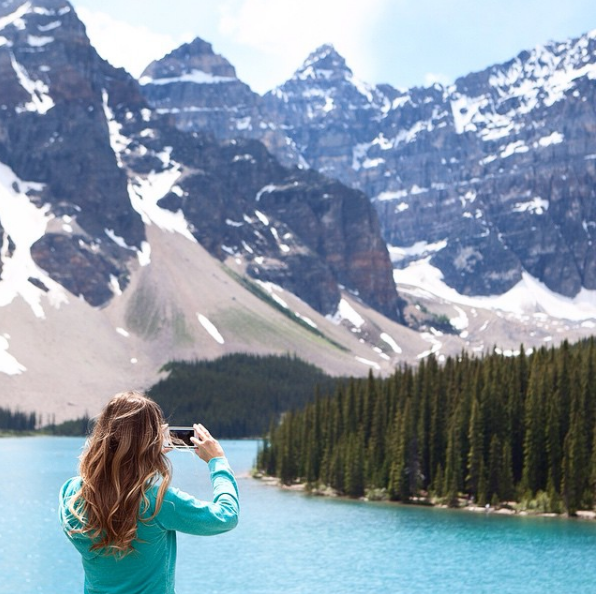 Head on over to Simple As That to get her tips!