Announcing Stylista Finalists! What is a Stylista, you may ask? Check back to our post a couple months ago, describing Tea's search for a young fashion-forward 8-12 year old to show their unique sense of style using pieces from our line.  Reaching out through our stores, we asked for fashionable kids to visit their local retailer and style their own outfits using at least two pieces of Tea clothing. The winner would receive an expense-paid trip to San Francisco and a behind the scenes look at Tea's headquarters, along with their very own photo shoot.
So how did it go? The answer is – it exceeded our expectations! We were so inspired by all the different ways to style Tea. Over 100 stylish kids participated, both girls and boys. Tea retailers went all out, many hiring professional photographers, and one even brought in a teen stylist to help organize the day's events.  The results were astonishing, and submissions were judged by a team from Tea's Creative Group on the kids' creativity, visual flair and embodiment of the spirit of the Tea brand. It was incredibly difficult to choose, but we've narrowed it down to three finalists:
Lilieauna
From Euguene, OR, 8-year old Lilieauna likes to be called Lavender, and says she likes Tea because she can "really express myself in these clothes." (store: Bambini Eugene, photographer: Tiffany Rosenbrock)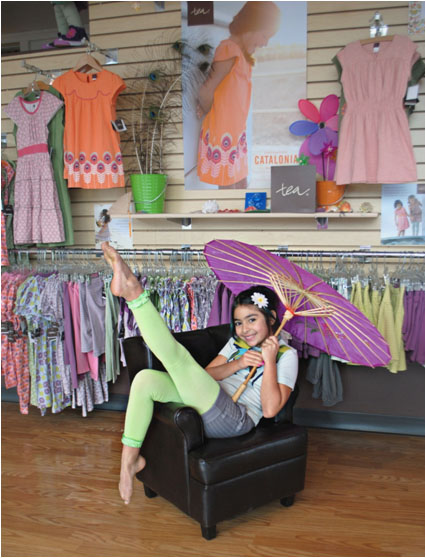 Chloe
Also from Eugene, OR, 8-year old Chloe says she likes Tea because "It's very comfortable and cute." (store: Bambini Eugene, photographer: Tiffany Rosenbrock)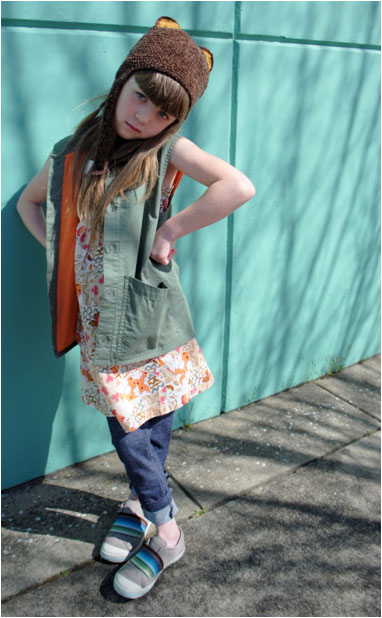 Anjelica
This 9-year old from San Diego states "I like Tea because of its funky artist style and I'm a funky person." (store: Magical Child, photographer: Corey Villicana)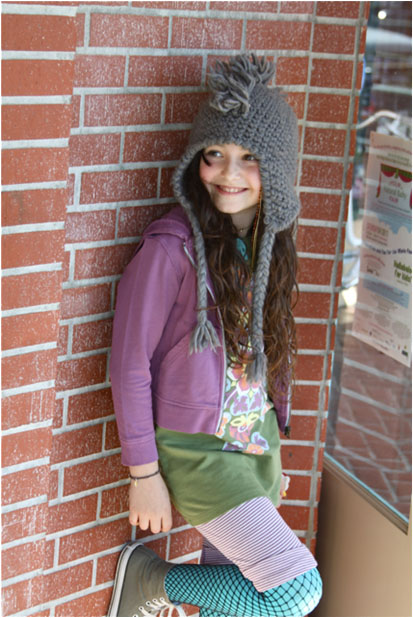 Thank you to everyone who has participated so far in our first Stylista contest! And thank you to all the stores who participated – we couldn't have done it without you. Check back on Tuesday May 17th for the announcement of our winner, and stay posted for our next Stylista contest to be launched later this summer.