"For this year's Emmys, my inspiration started with the elegant oversized sash worn with traditional Japanese robes. The dress has a delicate bateau neckline with a graduated hem skirt, and we added a dramatic knotted tie to captivate on the red carpet. 
We were delighted to have found this beautiful floral silk ikat, as Aubrey's favorite colors are pink and purple – I just knew it would make the perfect accent to the lavender silk satin dress. It is sophisticated yet sweet, the perfect complement to Aubrey's spirited charm."  Emily Meyer, Co-Founder & Chief Creative Officer of Tea Collection
Several different styles were sketched for Aubrey's 2013 Emmy dress.
We focused on fabrics that would work best with the fit and style of the dresses you see above.
We added color to our sketches after the fabric was pulled and sent images to Aubrey so she could choose her favorite. The dress was then transformed from this…
To this!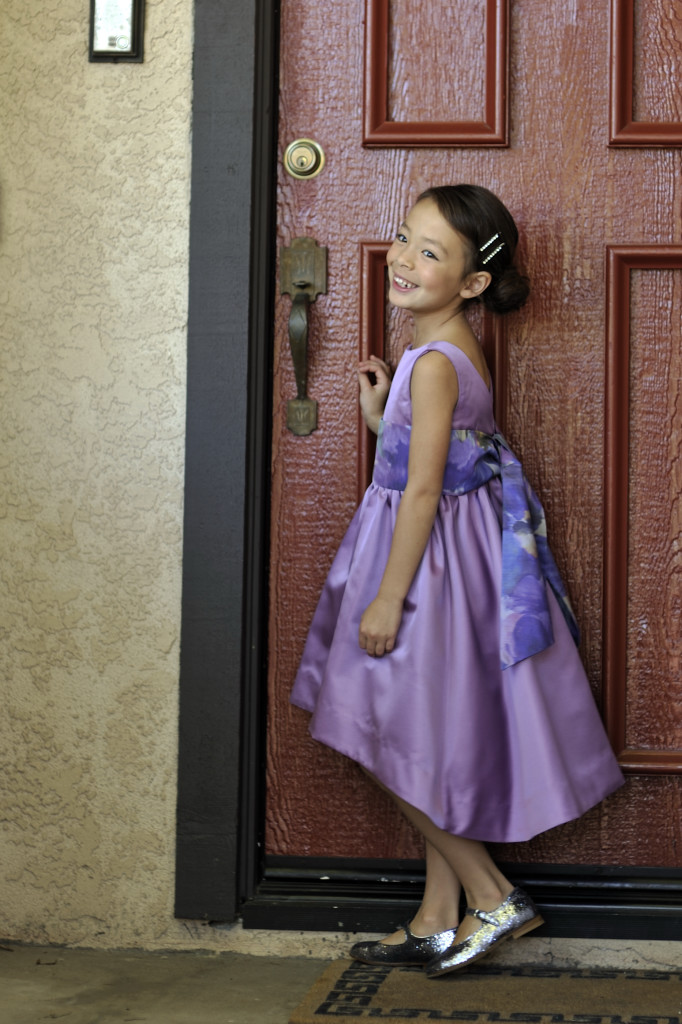 Her favorite part of this dress?
"The bow!"
Emily was on hand for final touches…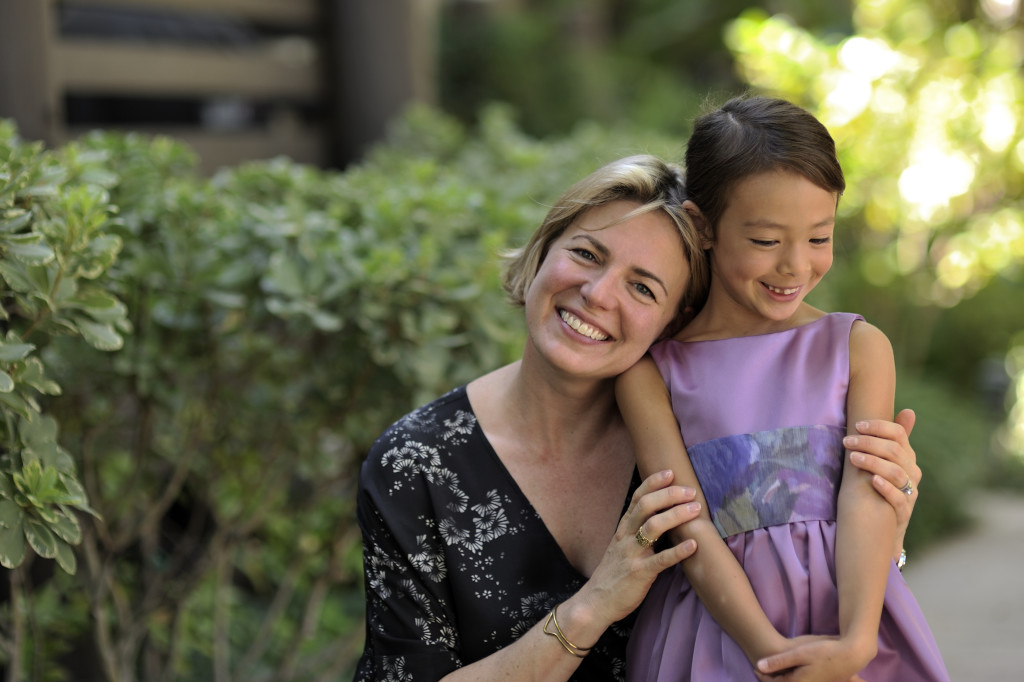 And then Aubrey was off!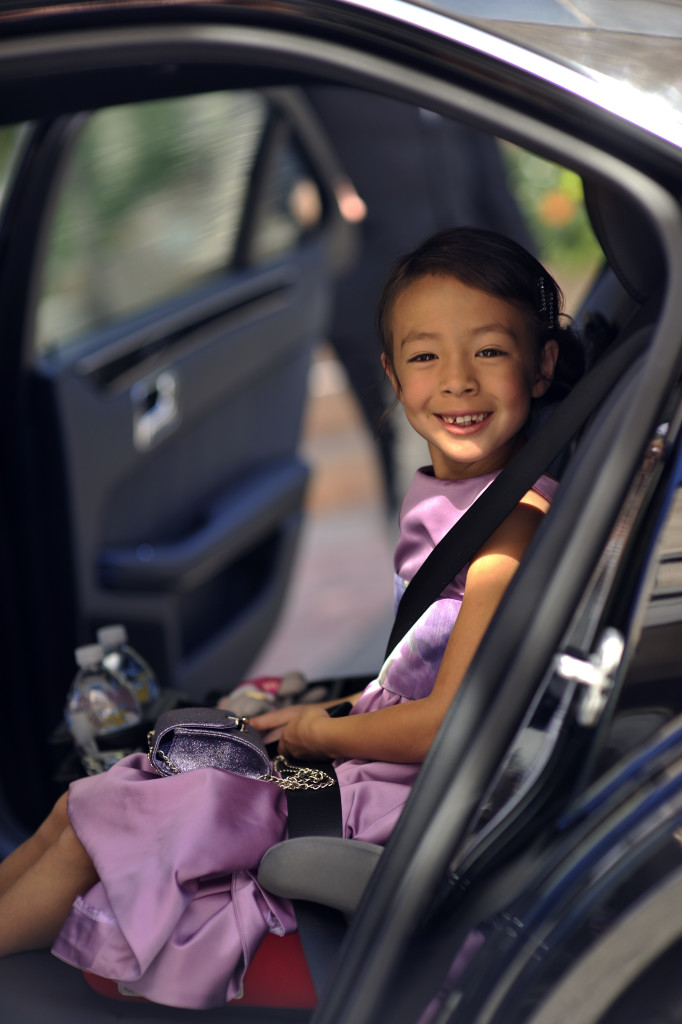 We'll be watching live to see if she takes the Emmy stage for another 'Modern Family' win for Best Comedy.
Good luck tonight Aubrey and to the entire cast of Modern Family!
See Aubrey Anderson-Emmons in a few of her favorite Tea dresses…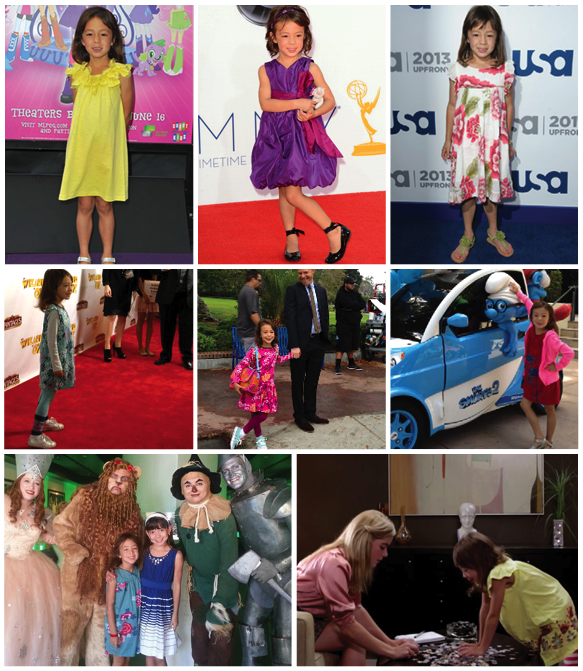 What She Wore
(And, shop the look!)
from left to right
Row 1: Blooming Lily Shift Dress, Los Angeles Film Festival, Summer 2013 :: Custom Tea Collection Dress for 2012 Emmy's :: Sethunya Floral Dress, USA Upfronts, Summer 2013
Row 2: Branch Blossom Layer Dress and Pop Art Stretch Legging, The Wizard of Oz Musical Premiere, Fall 2013 :: Branch Blossom Bubble Dress, Filming Season 5 of Modern Family, Fall 2013 :: Painted Pottery Graphic Dress, The Smurfs Preview, Fall 2013
Row 3: Tai Kang Floral Twill Dress, The Wizard of Oz's 75th Anniversary Screening, Fall 2013 :: Strandveld Wrap-Neck Dress, Funny or Die "Child Star Psychologist", Fall 2013