To help everyone at Tea "go there," we make a yearly contribution to each employee for international travel and exploration. Upon their return, our Tea travelers write blog posts to share their adventures with all of us (and the world).
Katy and Laura, two of our design veterans here at Tea, traveled to Nicaragua for sun, surf and sand.
We had no plans for Thanksgiving and after another summerless year in San Francisco, a tropical holiday sounded like just what we needed. We both had been hearing a lot of great things about Nicaragua so we decided why not? We planned a brief but action filled four day trip.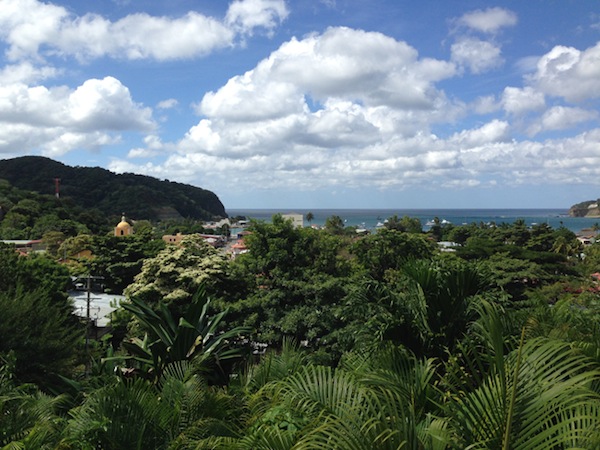 Day 1:
We arrived in Managua and drove two hours to San Juan del Sur, a beautiful fishing village forty minutes north of the Costa Rican border. The town is surrounded by lush volcanic mountains. There are several well-known surf breaks nearby.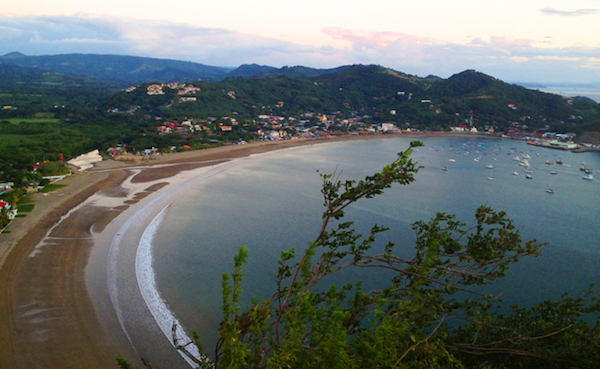 We settled into our hotel, had our first rum (Flor de Cana) and coke and signed up for that evening's sailing trip.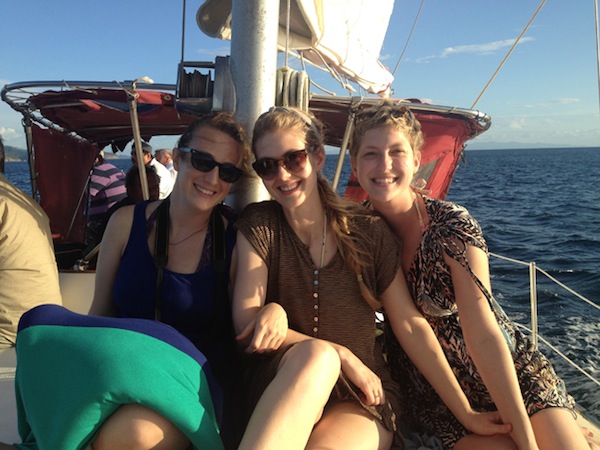 Day 2:
We started our day with an early morning yoga class in a treehouse with cool breezes off the Pacific. We assumed we were in for a nice relaxing morning, but we happened upon a very challenging class that kicked our butts. After waddling back to our hotel we relaxed in one of our hotel's three infinity pools. As we were sipping our pina coladas in our swimsuits, a Nicaraguan television reporter and crew asked us to be interviewed. Kara, Laura's sister, gladly obliged.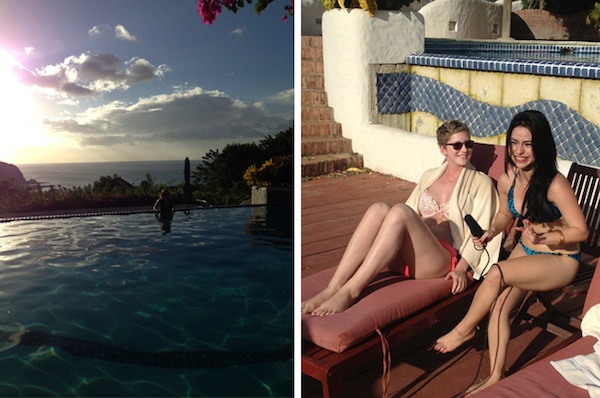 Day 3:
We jumped into the back of a pick up truck with five other novice surfers and headed to Hermosa Beach, a long, white, sandy cove with perfect beginner waves and crystal blue water. That crystal blue, warm water also attracts many stingrays and jellyfish. Our surf instructor started our surf lesson by teaching us the "stingray shuffle" – our new favorite dance. As soon as he said stingray –Katy thought Laura would run for the hills but she braved it and landed her very first pop up!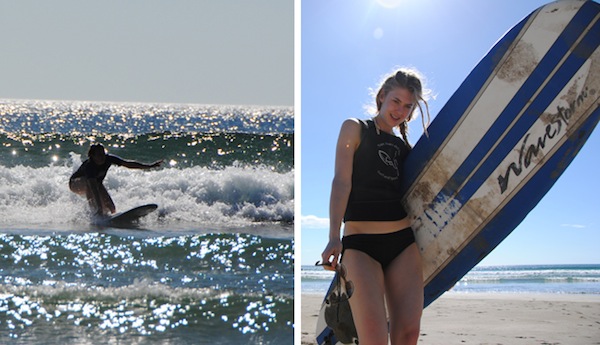 After swallowing a few liters of salt water we decided to rehydrate at the beach bar where we ran into some friends we met at our hotel, including the international sea bean collecting champion. Don't know what sea beans are? We didn't either but we got some excellent field based learning.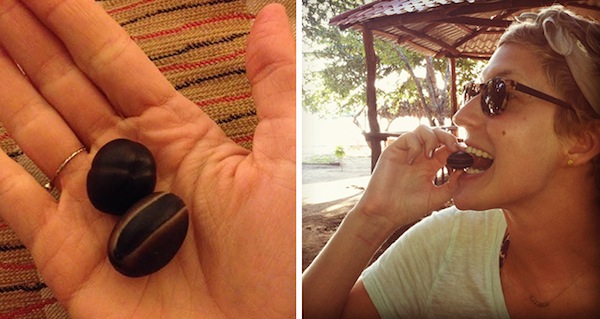 Day 4:
We hired a driver to take us inland to Mumbacho Volcano. He spoke no English, we spoke barely any Spanish but got some good practice. We had some very amusing "conversations". We took a moderate (hard) hike through the cloud forests (literally we were in a cloud on top of a lush volcano). Everything was wet and super slippery. We ended the day with a few bruises but the monkeys, butterflies and amazing views of Lake Nicargua made it all worth it.