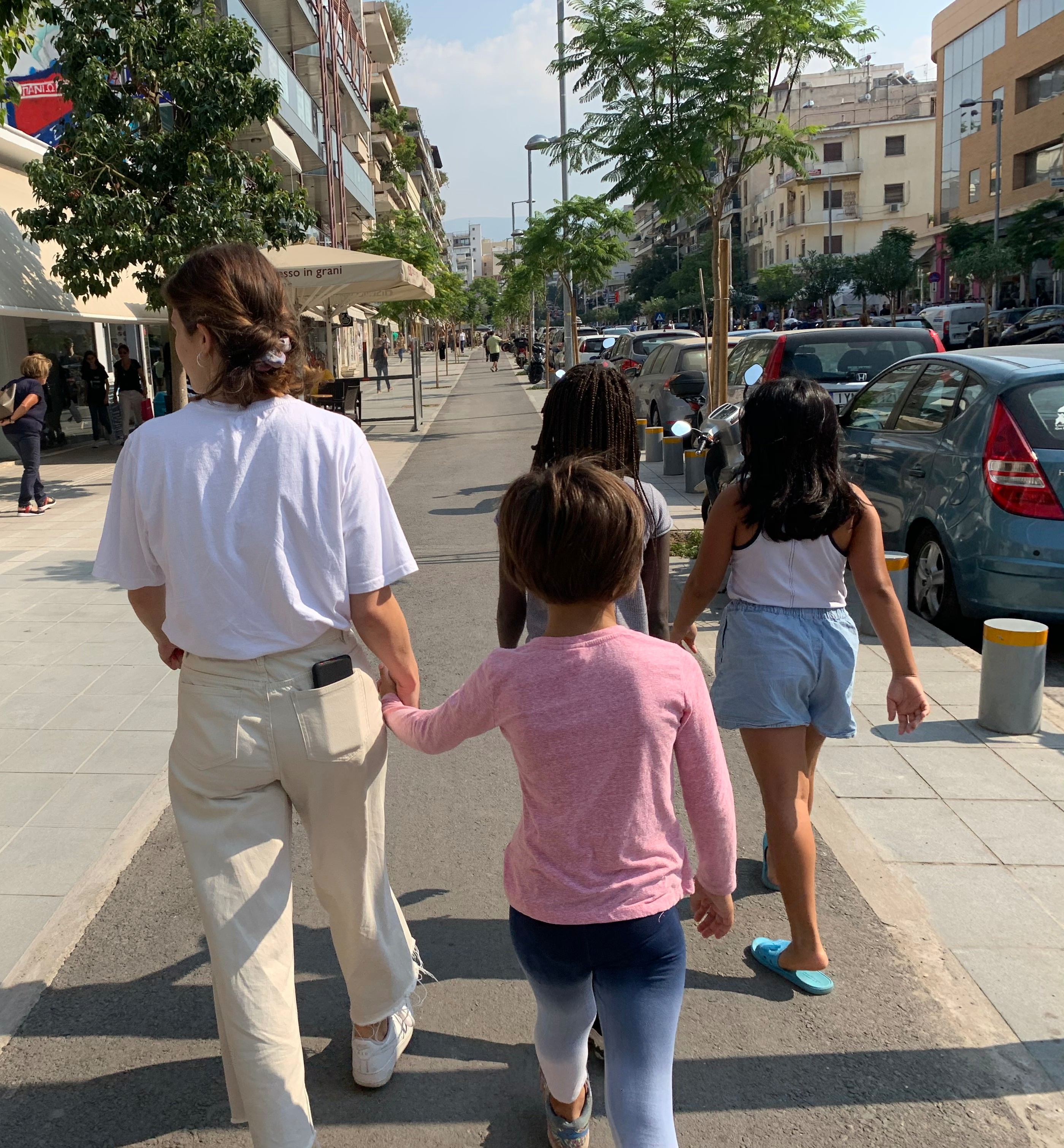 We arrived at the shelter for unaccompanied refugee children in Athens to meet Magda. Magda works full-time (and more) to look after the 14 children who live in this home away from home. Every one of these children arrived in Greece without a parent or guardian. Some will stay in Greece, while others will find their way to a relative in Europe. But for now, all of these kids are at home in Athens.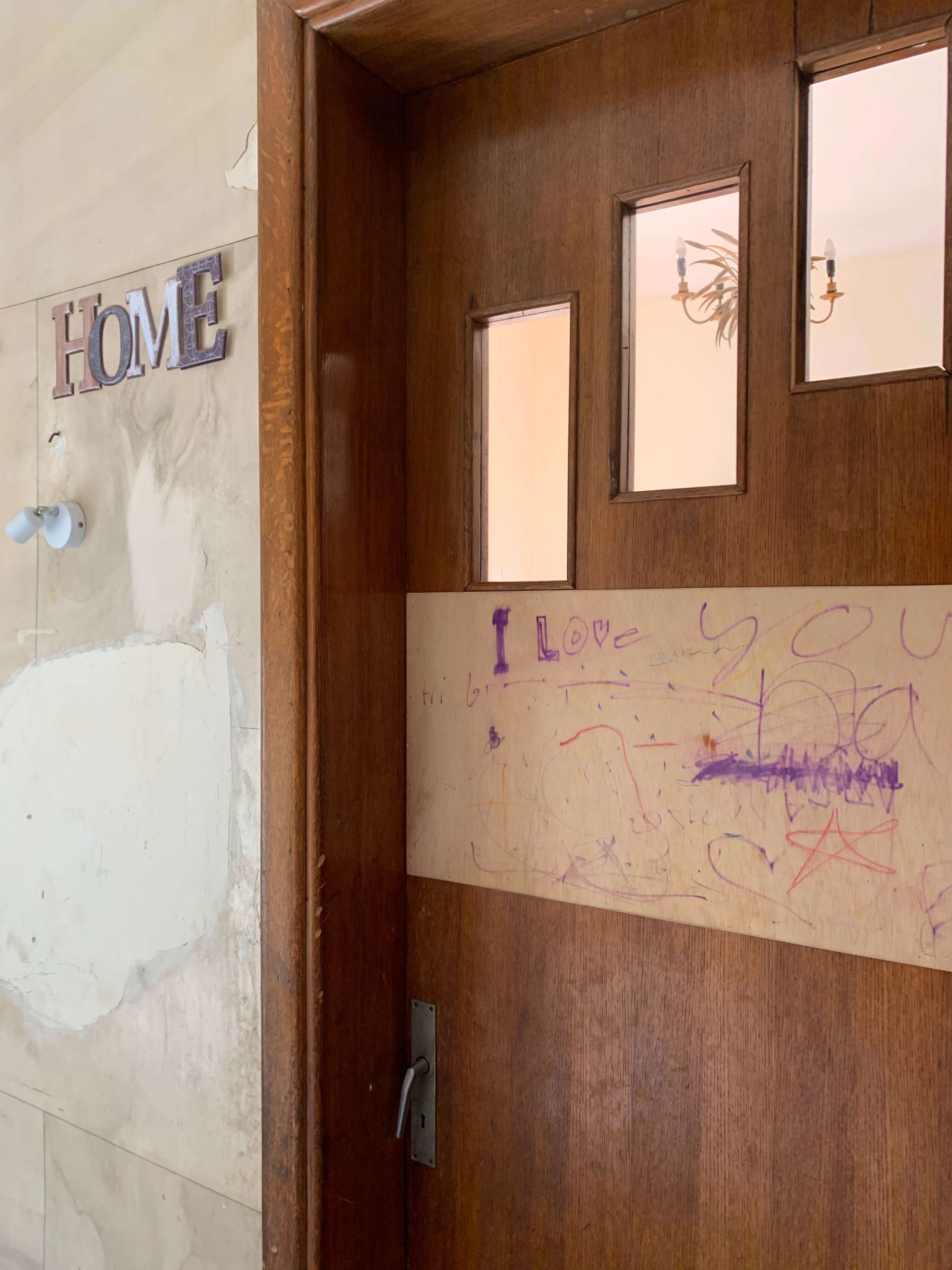 The home looks like any other home in this upscale, residential neighborhood. We sat in the backyard under green trees that let in bits of warm sunshine. A toddler from the Congo kicked a soccer ball while his tween sister talked on a cell phone with her uncle. A boy from Pakistan peered over the balcony to watch us (and occasionally toss something below to get our attention). An eight-year-old Syrian girl kept tapping on Magda's shoulder and pointing to Magda's phone with a very expressive voice. We didn't need to speak Greek to recognize the universal language of: "How much longer?," and then the grown-up's firm response: "It will be sooner if you stop interrupting me."
And that's just it. Childhood should be universal. While these kids have faced the unimaginable, they are still kids. They are having universal childhood experiences of kicking balls, talking on the phone, and waiting endlessly for a grown-up to stop talking to other grown-ups.
We asked Magda, "What do you want people to know about METAdrasi's work helping unaccompanied child refugees?"
She paused and then looked us in the eye to emphasize the importance: "Remember first and foremost: these are kids just like any other kids. Don't look at them with pity. Don't ask them about their past or to repeat their story. These kids need to live in the present and look forward. They are more than their refugee story."
Our hour-long conversation went by so quickly (at least for the adults, but it was clearly interminable for children!). Much to the delight of the girl watching the clock, Magda was finally ready to walk to the nearby kiosk. The Congolese tween had finished her call with her uncle so she joined us, as did a happy, dimpled girl from Kazakhstan.
We all walked in a pack. Sometimes the girls held each other's hands. Sometimes they grabbed Magda's hand. One would skip ahead and then the others would jump to catch up. They zigged and zagged down the sidewalk, making jokes in Greek that we didn't understand—and yet, in a way we did.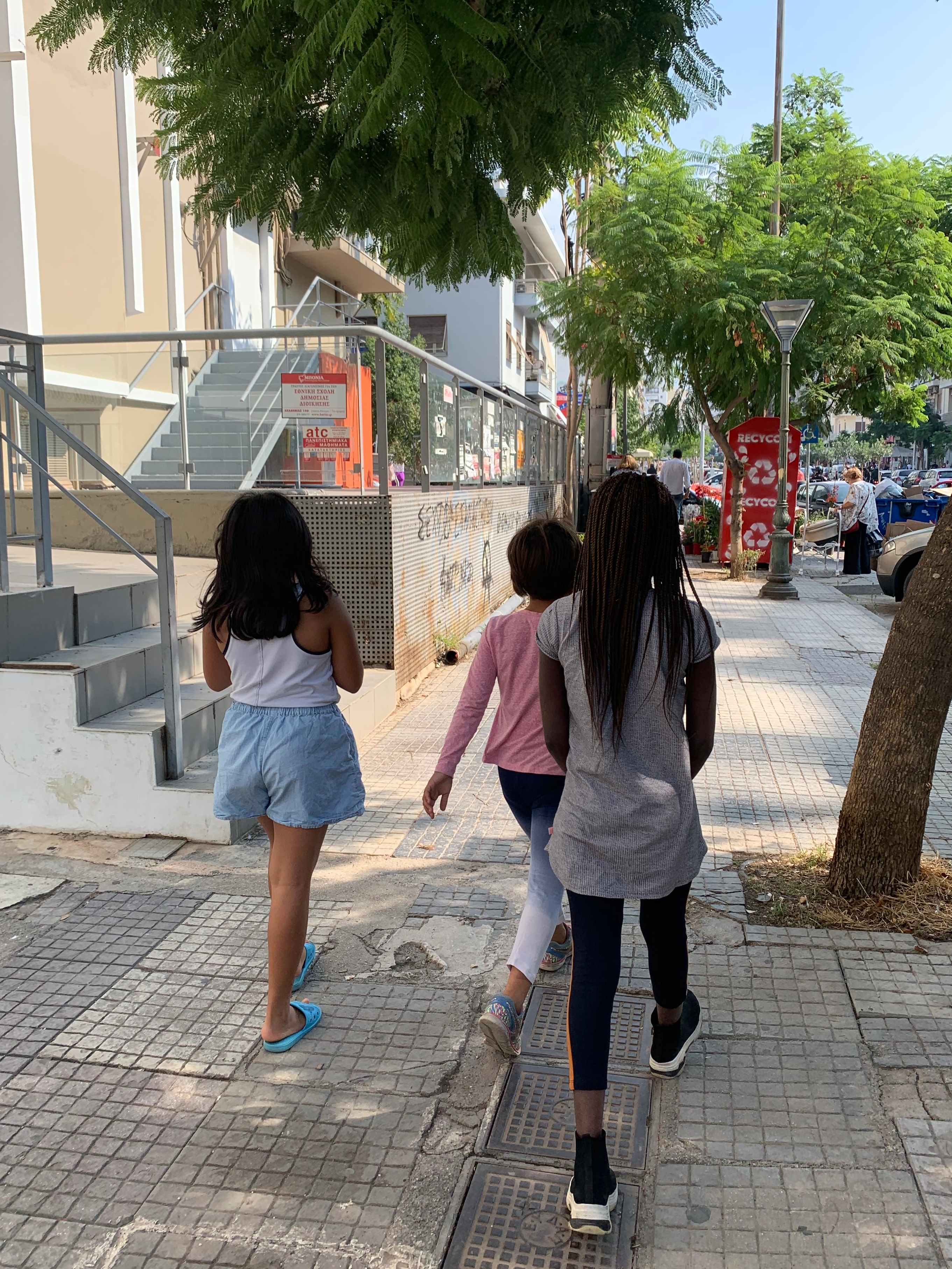 We arrived at the kiosk. What had the young girl been waiting not-so-patiently for? SLIME!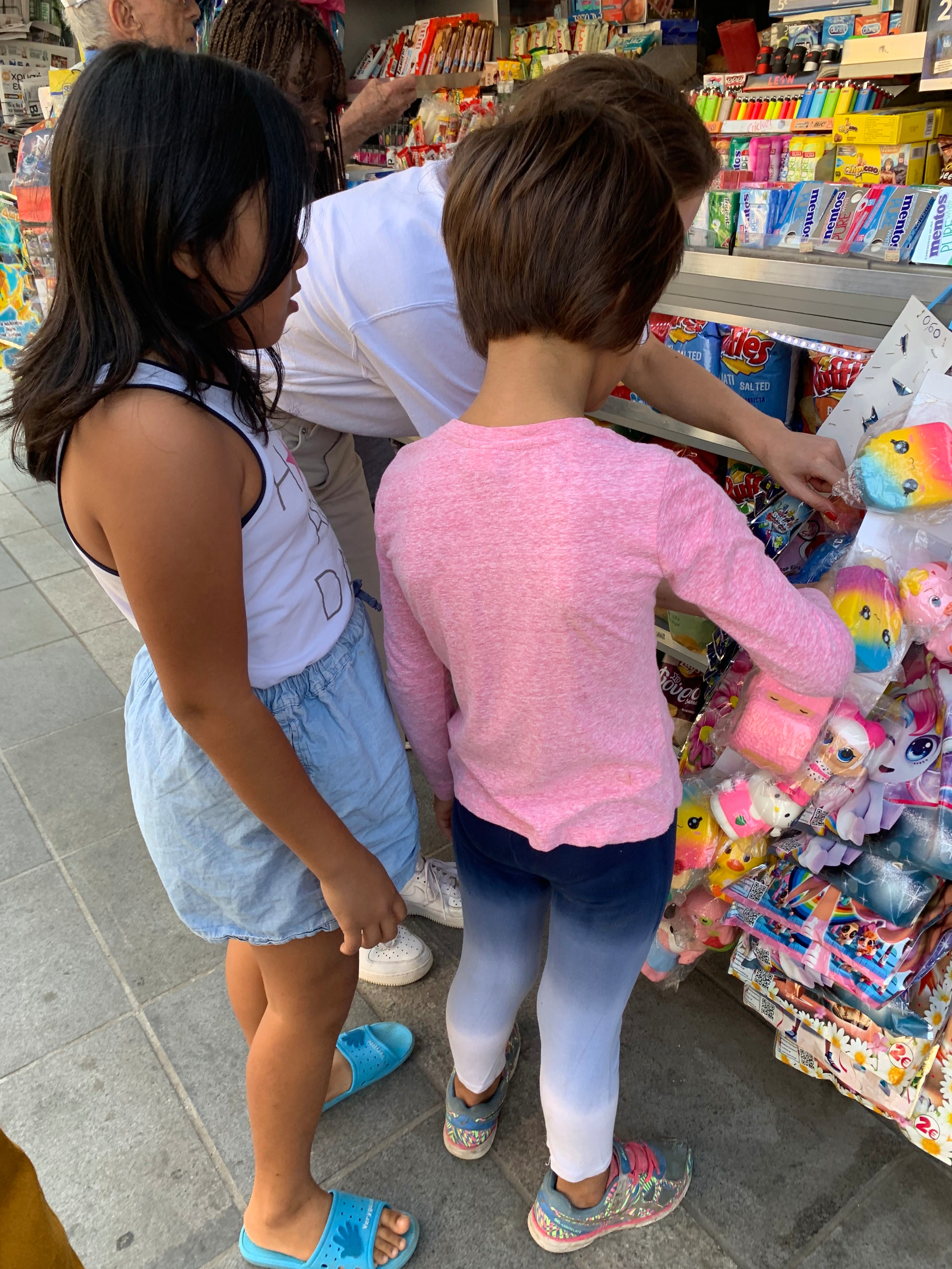 Indeed, Magda is doing the work that these children need most. She is enabling them to be kids.
We are happy that Tea can be a part of this important work, nurturing kids to be kids, wherever they live, however they arrived, wherever they are going next. All children deserve dignity, and it is the work of people like Magda and METAdrasi that makes that possible one sweet, slime-loving, giggly kid at a time.
About METAdrasi
METAdrasi – Action for Migration and Development was founded in December 2009, with the mission to cover crucial gaps in the reception and integration of refugees and migrants in Greece. METAdrasi is determined to uphold and protect the fundamental human rights of all those displaced and persecuted through innovative interventions. METAdrasi is the only NGO that retains a permanent frontline presence in all key entry points in Greece, focusing on four main axes of activities: interpretation, protection of unaccompanied children, protection of other vulnerable groups, and education and integration. For more information, please visit www.metadrasi.org.