Today is International Women's Day, a day to recognize the achievements of women everywhere. To celebrate, we sat down with Alexandria Scott, founder of Ditto Kids Magazine, and Shun Moore, founder of Marlo Bea, to learn more about their businesses and impart the advice they had for us.  
Alexandria is a mom of three. Her business, Ditto Kids Magazine, is an anti-racist magazine for kids ages 3-12.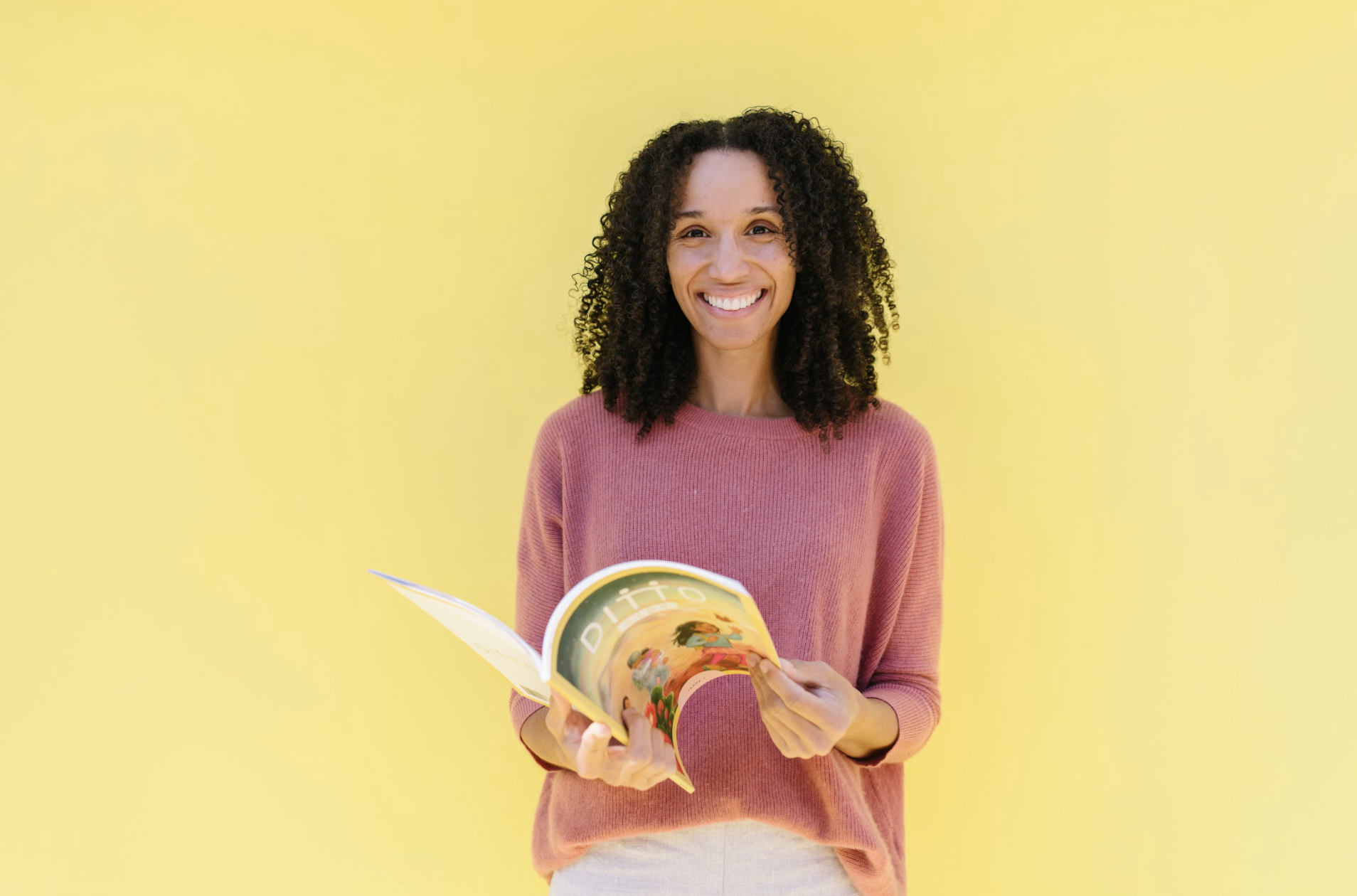 Shun is also a mom of three. Her business, Marlo Bee, is a head wrap and hair accessories company that aims to promote cultural diversity for all.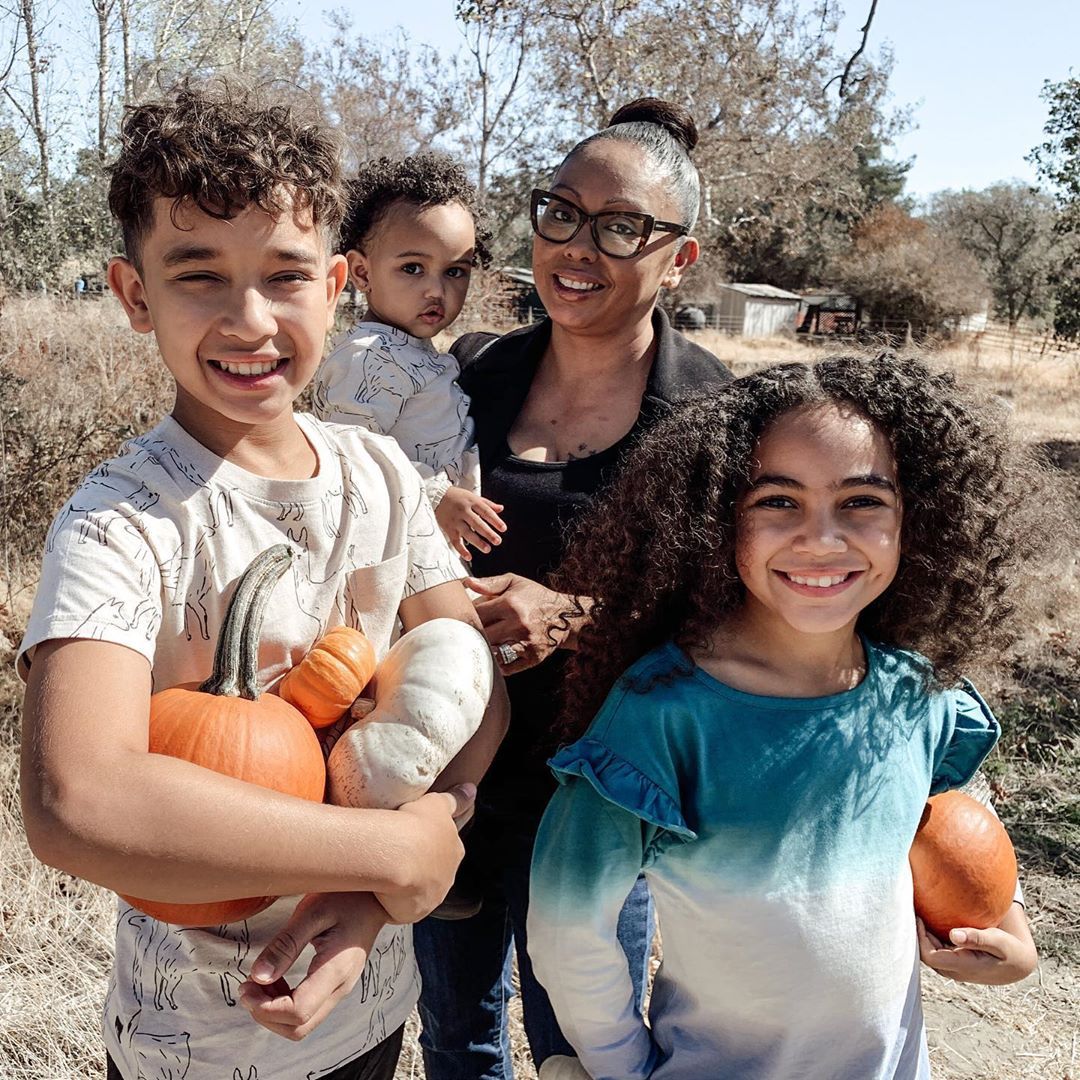 What inspired you to start your own business?
Alexandria: "I've always had an entrepreneurial side of me, but after college, I ended up working in the nonprofit world for quite some time and loved it. I eventually got married and had three kids. I wanted to get involved in something that felt meaningful to me, like my previous work. 
I actually had a business prior to Ditto Kids that was focused around family-style language learning and immersive cultural activities. I loved it and it was so fun, but eventually I had to step away from it because it took too much time away from my kids. As time passed, I had a few experiences that made me realize I needed to do more anti-racism work with my kids. I looked everywhere, but I couldn't find any resources that were caregiver-accessible, so I started writing out my own curriculum. I realized that if I as a Black woman with my own experiences was struggling to find the resources I needed for myself and my kids, other parents must also be struggling to find what they needed."
Shun: "My girls ultimately were the inspiration behind my company, but I wanted to create a business where all of my inspirations in life met or became aligned. I have always been a creative that loves color, culture, and community. When manifesting ideas and ways to celebrate those three things, I started thinking about head wraps and products that would empower my girls. My family is a blended family—my children are all black, but one is also White, another Asian/Pacific Islander, and the other Mexican. I wanted to create a company that celebrated their individual cultures and inspired their unity—not just for my girls, but all girls and families alike. 
Before launching my business, I did a little research and also tapped into a lot of the hair accessory lines on Instagram and the like. I realized there wasn't a lot of representation out there—not just in terms of prints and styles, but also in the faces I'd see. As I was planning, I wanted to make sure my company was more than just a cute accessory line. I wanted to be the company that was inclusive and made me feel like I did as a child celebrating all of the different cultures, holidays, and faces."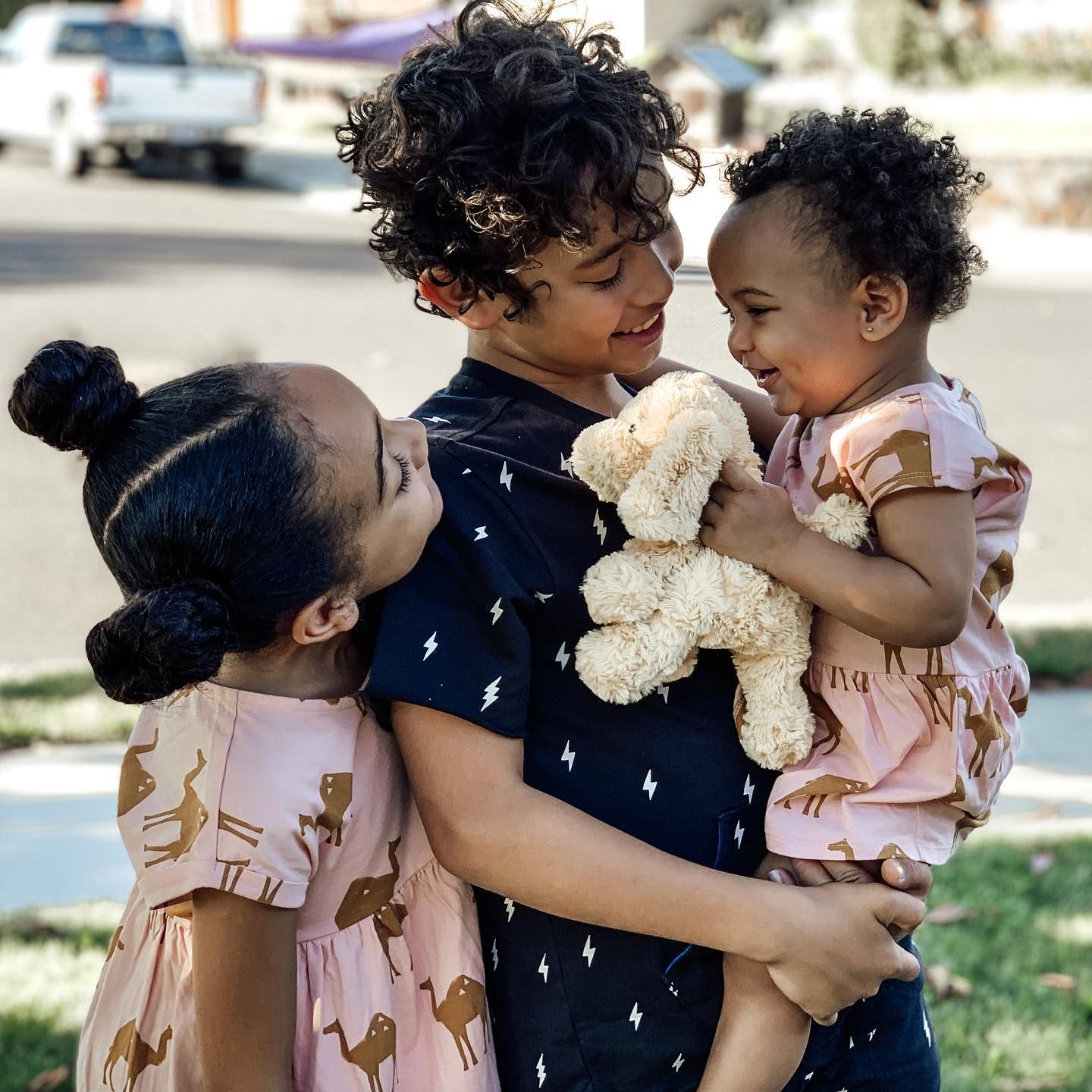 What's the most rewarding part about owning your own business?
Alexandria: "Hearing about people using my resources—it honestly makes me want to cry! I want to give kids what I didn't have. It's very special for me to hear from people who have brought the magazine into their home or school."
Shun: "The community it's created and the different families that find connection with being blended in different ways."
What's one thing you wish you could tell your younger self?
Alexandria: "Not to be afraid to lean into my strengths. For example, I always wanted to be a writer ever since I was in elementary school. I put myself on that track in some ways with school activities and initially pursuing a major in journalism, but my fears got the best of me for a time."
Shun: "I actually think about this a lot. If there was one thing I could tell my younger self, it would be to slow down a little and stick with it. Commitment and consistency will be your best skill set."
Any advice for women or moms aspiring to start their own business?
Alexandria: "The biggest advice I could give is to know what you're willing to put into it financially. Be smart about what you can DIY and what you need to pay people for. People give you grace at the beginning, but it's important to recognize where to push and pull."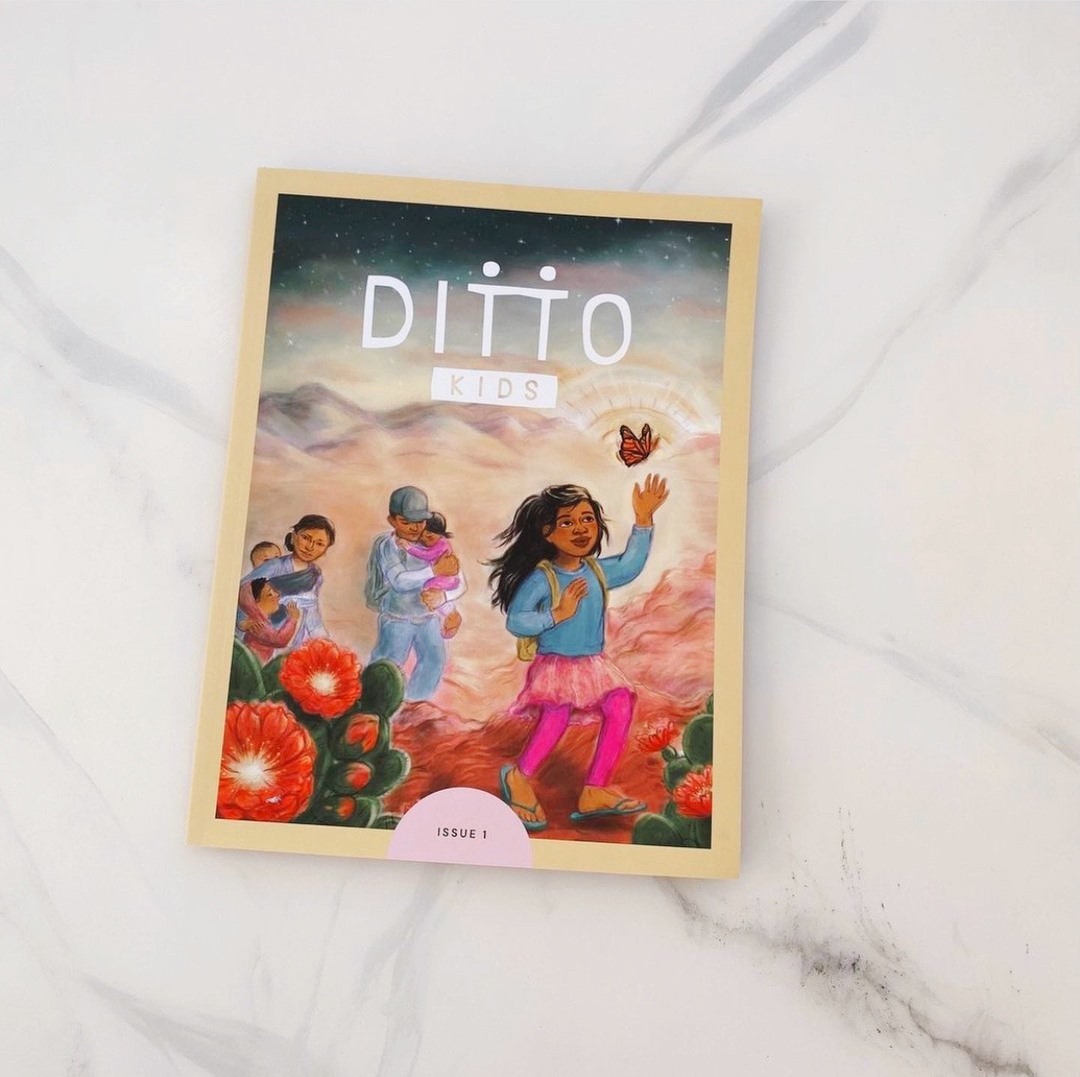 Shun: "I would tell all women and especially moms (because there's no denying the added workload for moms) the same thing I would tell my younger self: slow down; it's not a race. Find something that you can commit to and stay consistent with. I would also advise that before you do anything, make sure you have passion. Having a business is a lot like motherhood: there are some really good days and some super low days that make you question it all. That passion is what will keep you going and the woman inside will keep that fire lit."
What's one word you would use to describe yourself besides a mom?
Alexandria: "Appropriate risk-taker."
Shun: "Visionary."
What trip are you dreaming about? Where would you like to visit first once the world opens up again?
Alexandria: "When I was a kid, my parents always got National Geographic magazines and one particular issue featured the underground churches in Ethiopia (Lalibela). I've always wanted to go, and after this year, I would just love to be in awe of something!"
Shun: "My first thought is Disneyland because it's tradition to go once our children turn two years old and Mar's is officially two! However, I really dream of our first real family trip to Hawaii. My husband and I have gone together and I've traveled with the kids alone, but we haven't gone anywhere together as a family due to work and all things life. Our plan is to go to Maui or Kauai in May 2022 and I am very excited."
Want more inspiring stories like this? Follow us on Instagram @teacollection for more, and be sure to support Alexandria @dittokidsmagazine and Shun @shopmarlobea.