2022 marks 20 years of Tea. To celebrate, we're highlighting stories from the many faces of Tea, starting with the person who began it all. 20 years ago, Leigh Rawdon had a vision to connect kids with the bigger world. Inspired by her own children's curiosity and her love of travel, she wanted to bring the beauty of different cultures and modern design into their daily lives. Read on to learn more about how Leigh started Tea and all the memories and friends made along the way. 
What inspired you to start Tea?
Travel! When I was growing up, my great aunt Freda told stories about her trips around the world: Egypt, Australia, France, Russia… everywhere! Just hearing the stories made me feel more connected to the world beyond my own hometown.

Fast forward to 2001 and my return from hiking the Inca trail with my fiancé. I started working with my co-founder on Tea Collection. An immensely talented designer and seasoned world traveler, she brought expertise in the clothing industry–and I had my brand new MBA and entrepreneurial spirit. We started Tea to bring a taste of the world to families, just like her mom had done for her and my great aunt had done for me.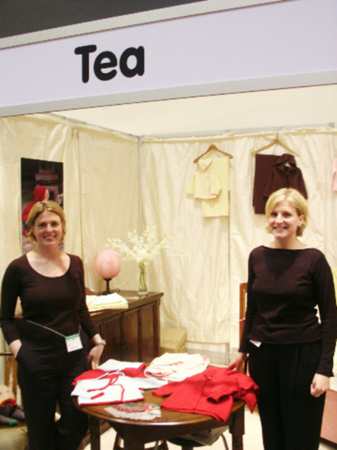 What are some of your favorite memories from the past 20 years?
Same answer…travel! Joining the design team in Oaxaca and seeing Mexico through their talented eyes transformed the way I experience the world. Taking my family to visit our manufacturing partners in China, Thailand and Vietnam and showing my young kids how clothing is made by hundreds of talented craftspeople. Going to Italy and Greece for photoshoots. And even travels from within our own country; some of my most favorite memories are from working with boutique owners and our sales teams in New York, Dallas, Atlanta and LA.

The incredible Hideaki Hamada captured magical images of our journey in Italy, starting on the rooftop of the famous Fiat building in Turin and then photographing our Citizens Football Club international soccer match with kids representing many countries, speaking so many languages, but all playing one (beautiful!) game.

Matthew's journal entry about the experience

Adam's visit to World Knitting, one of our longstanding manufacturing partners. Pictured below is him picking mangoes off a tree and then learning about the steps in the process for the factory. His reaction: "Mom, I never knew how hard it was to make a shirt!"
What are your hopes for the next 20 years?
I hope that Tea continues to inspire kids to be curious, to explore the world and experience different cultures. Most of my favorite memories involve travel and those memories have helped sustain me through these pandemic years. I can't wait to dust off my passport and see the world with a new perspective (and renewed sense of gratitude!). 
Your kids have grown up in Tea. Can you share some memories of your family in Tea?
My kids will roll their eyes when they tell you "Tea brings people together," but I think they are also proud. They have seen it with their own two eyes. My favorite example happened in the Hong Kong airport after a very, very long layover en route from San Francisco to Bangkok. The boys were 5 & 7, both head to toe in Tea of course. A Canadian woman approached us in line and said, "I see your kids are wearing Tea! I love Tea." My husband gave me a nudge (to wake me up from the jet lag I think) and I told her that I co-founded Tea. We bonded instantly. She told me how she and her husband chose to teach English overseas so they could raise their kids to be citizens of the world.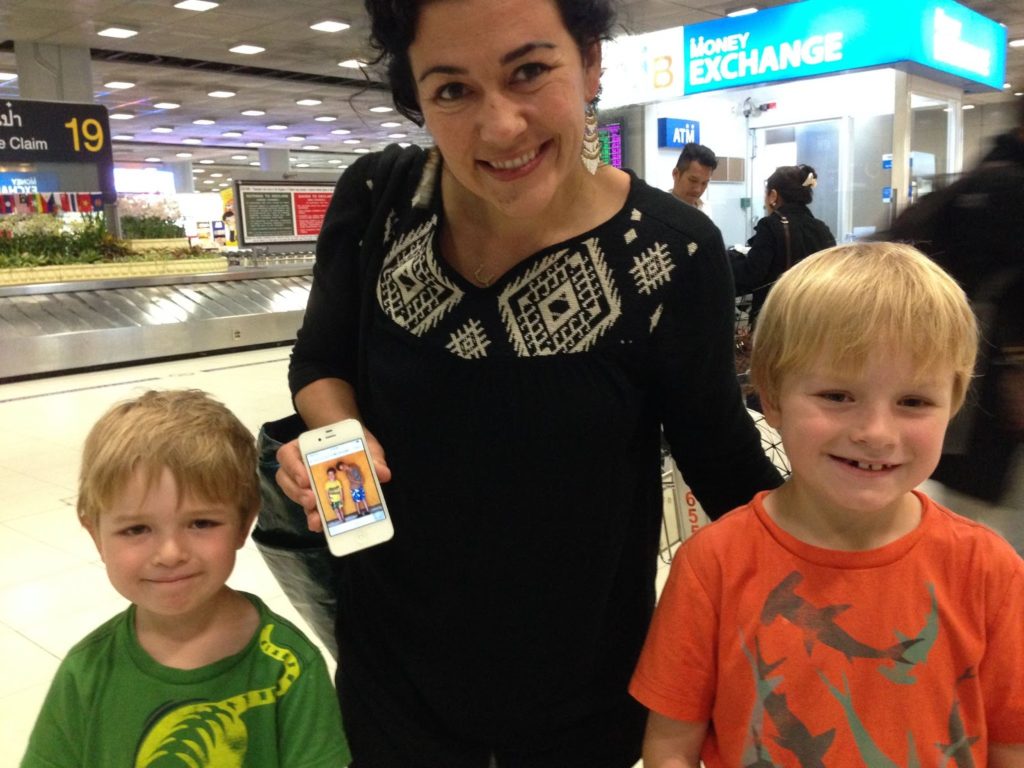 Is there any piece of clothing that your boys have grown out of that you'll never let go of?
The sweaters. Tea sweaters hold up so well, and I am sentimental about the experiences we had with the boys out and about, keeping warm with these good-looking sweaters.
What are some of your favorite destinations and collections over the years? 
That's like picking your favorite child! I love them all. That said, I really love the optimistic prints, colors and styling of Catalonia, Korea, and Brazil.
How did you decide to partner with the Global Fund for Children? 
It felt like it was meant to be. We knew that a commitment to giving back was essential to our values: as a brand but also as people. I read about the Global Fund for Children and loved their philosophy of respecting local groups to know what the community's children needed most. I love the emphasis on dignity and celebrating the common experience of childhood. I reached out and the GFC founder, Maya Ajmera, got back to me right away. She had already heard about Tea from her local Capitol Hill boutique. We have been friends ever since.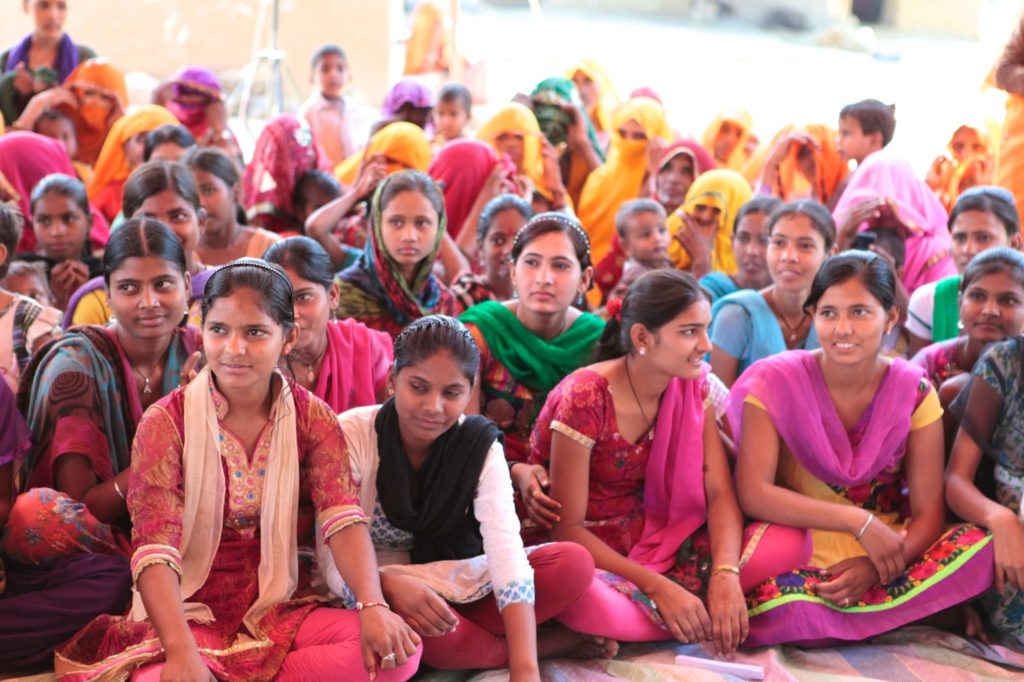 Tea's customers are very passionate about the brand. Any favorite Tea customer stories over the years?
Of course I have to tell you about the Tea super fans. There is an incredible group of Tea customers who met through their appreciation of Tea and bonded as parents with similar hopes and dreams for their kids. One of the parents reached out to our customer care team and asked if they could have a behind the scenes peek at Tea. We were flattered and a bit overwhelmed, but thank goodness we said yes because they arrived from near and far, many meeting each other for the first time. They coordinated their kids so that each destination was represented. It was almost like a retrospective fashion show! I was so incredibly moved.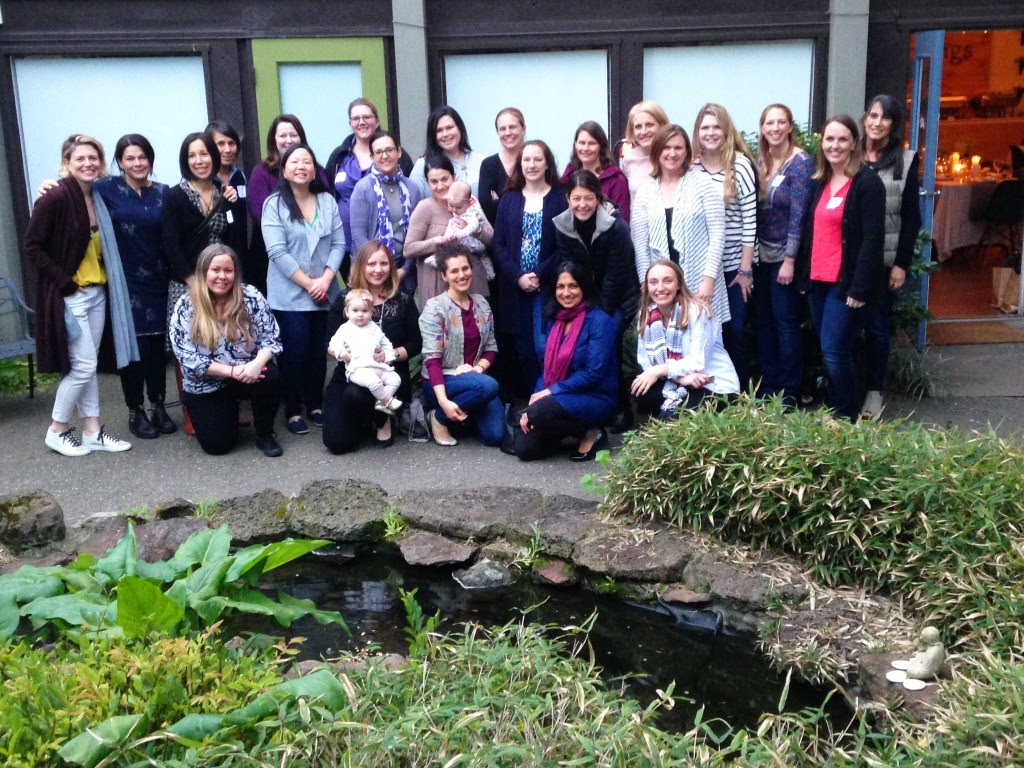 Tell us about a favorite destination you've traveled to–and what's on the agenda for 2022 (and beyond!).
Oh…Where do I start! Some memorable Tea highlights include:

Eating my way through a street food tour in Ho Chi Minh City with my 10 year old son, colleague, and her college aged daughter.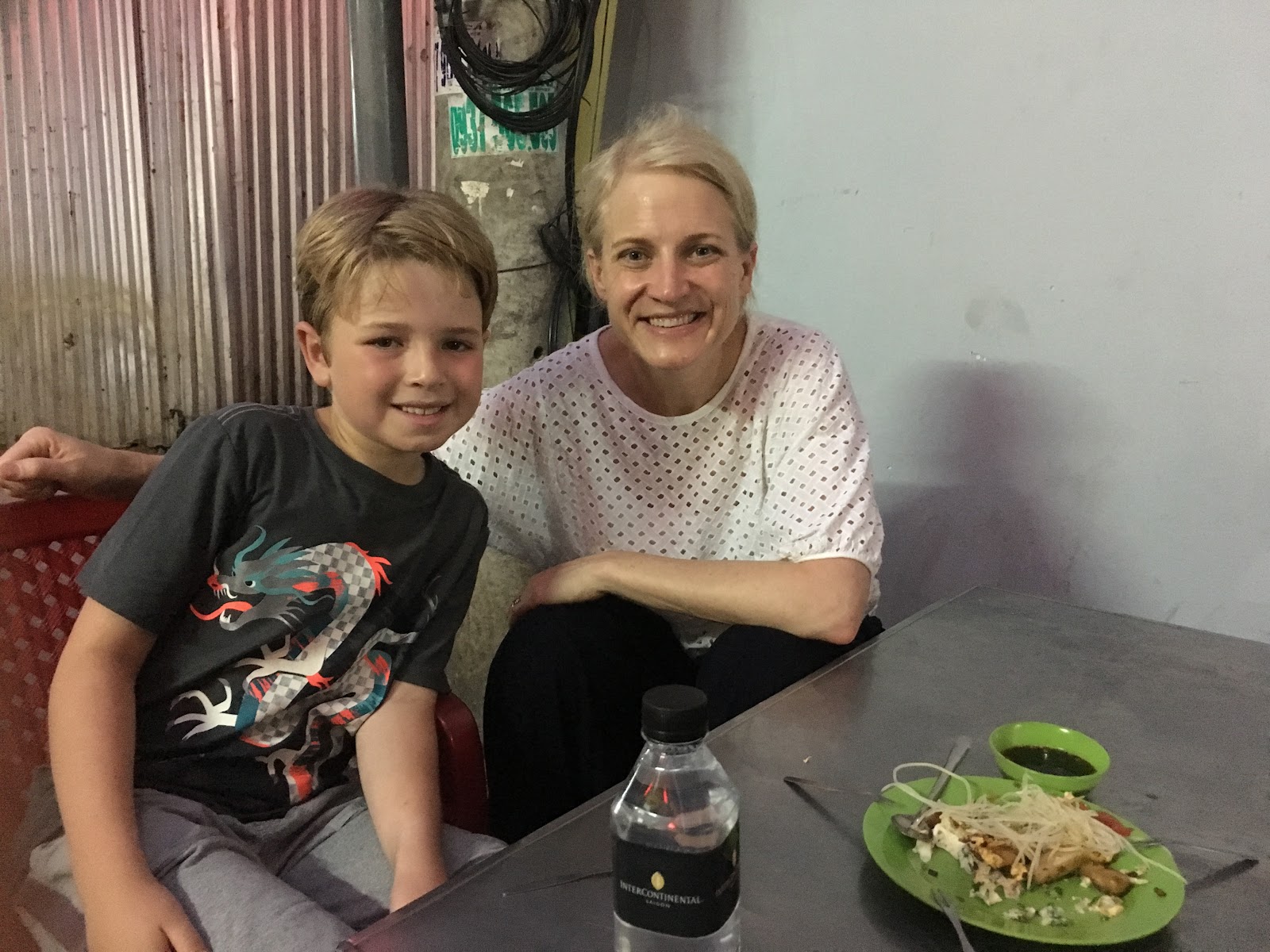 Bonding with new friends at the Melisses hotel on the edge of Andros Island in the Aegean.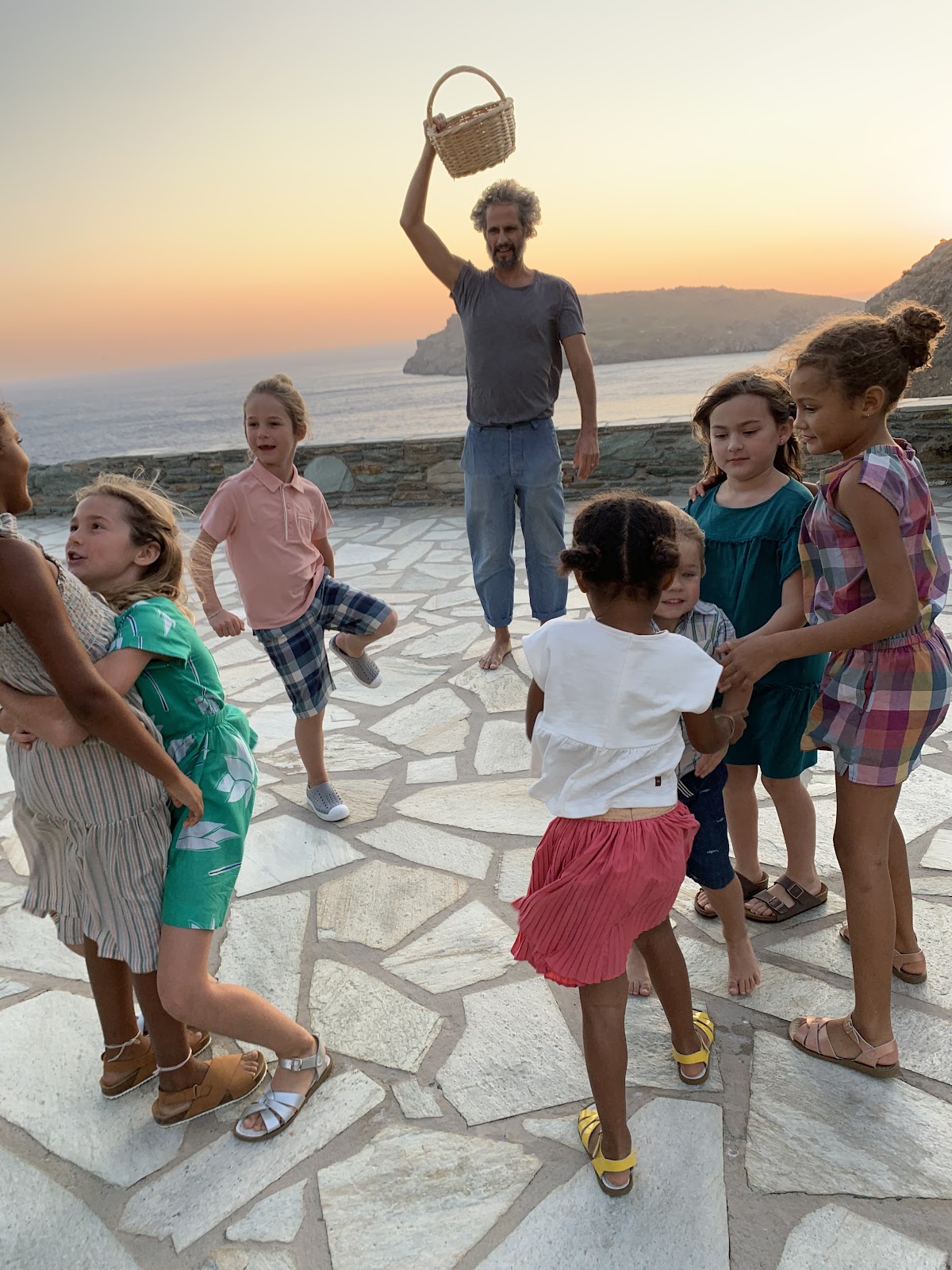 Going on a family bike ride and making handmade dumplings in a picturesque village in rural China.
Next up on the agenda (if the pandemic doesn't prevent it): Tottenham Spurs game in London with my soccer-loving family.
Anything else you'd like to share from over the years? 
I can't reminisce the last 20 years without talking about our amazing retail partners who helped build the foundation for Tea! 
To end on a high note, there were some buzz-worthy moments for Tea that I'll never forget.

When Julia Roberts published the first photo of her twins and her daughter was wearing Tea on the cover of People magazine.

When Tea was on the red carpet when Modern Family won an Emmy. Here's the dress that was worn (sold on the aftermarket for $500!).

Tea's first fashion show in NY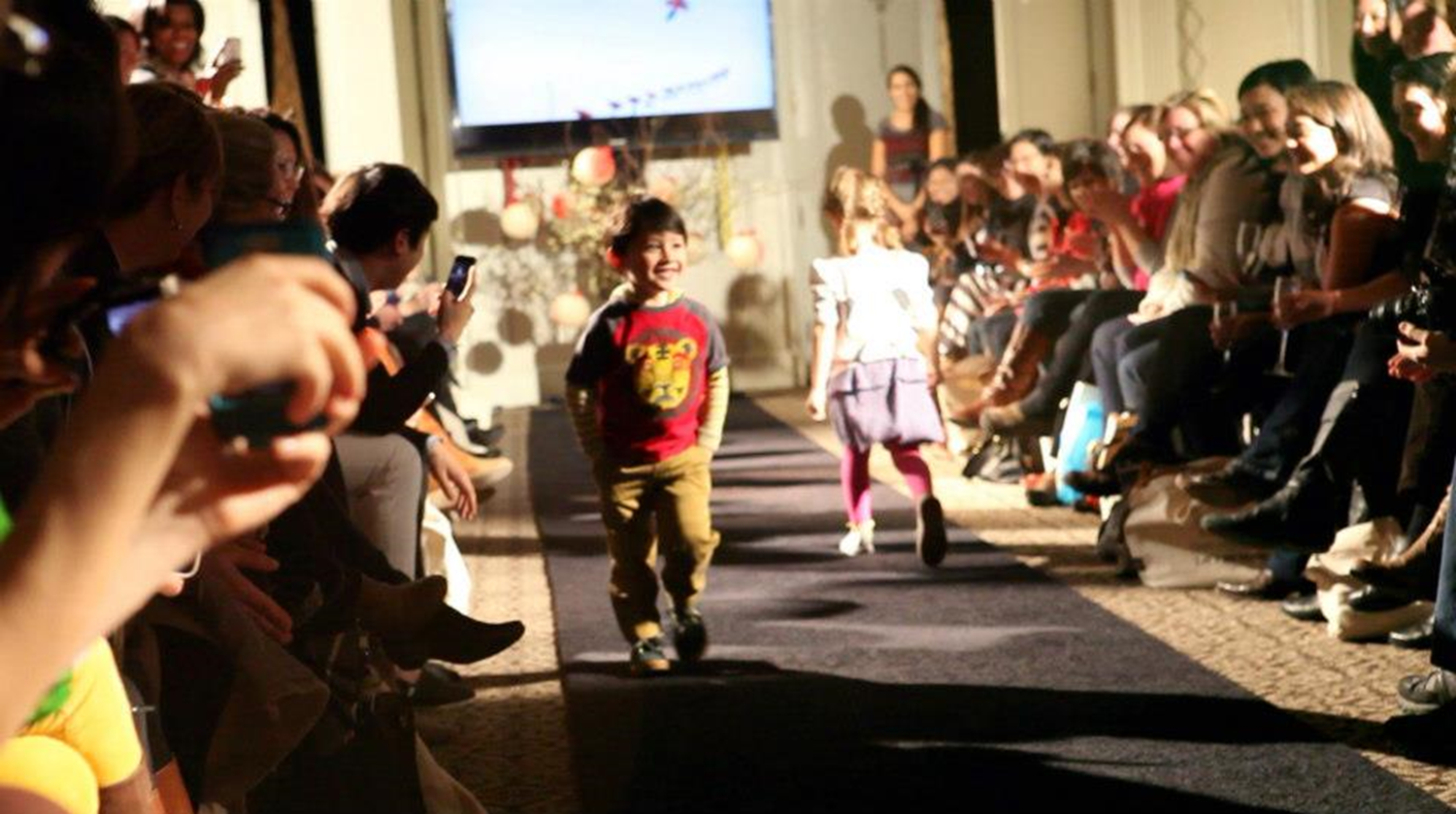 Follow along for more stories from 20 years of Tea, and be sure to check out more of our highlights and stories @teacollection on Instagram. Have your own special memories you'd like to share? Send us a note at service@teacollection.com. We'd love to hear from you!