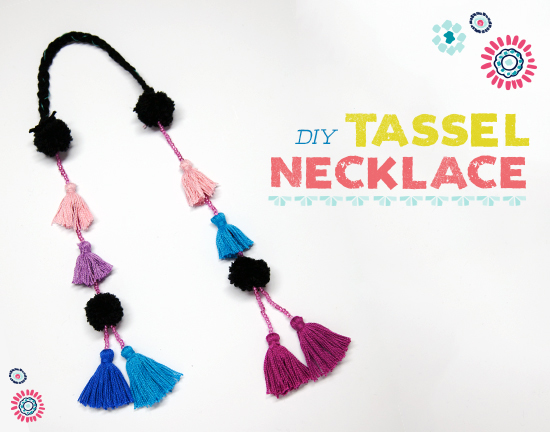 Make your own Tassel Necklace with these DIY Tassel Instructions! Inspired by Studio Deseo's designs seen in our spring and summer, we came up with this DIY to help you create your very own tassel necklaces.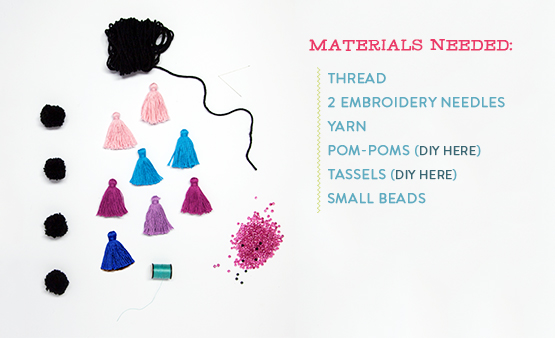 Gather materials. We've got your pom pom and tassel tutorials here and here.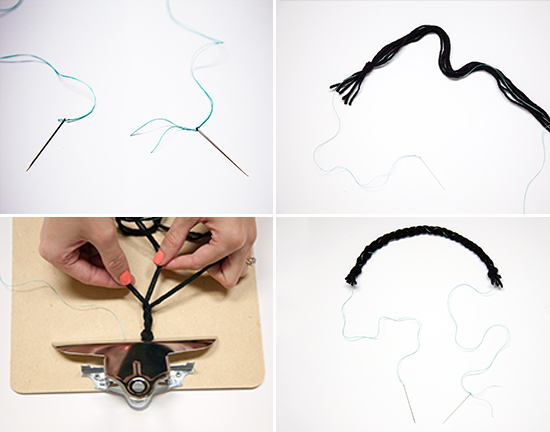 Step 1: Pull a 50 inch piece of thread through one of your needles. When your thread is halfway through the eye, knot the double strand at the head of the needle. Thread and knot the 2nd needle with the two loose ends. You should now have one double stranded piece of thread roughly 25 inches long with a needle at each end.
Step 2: Take six 8 inch pieces of yarn. Knot the yarn into the thread about 8 or 9 inches up from the needle. Braid the yarn and thread together until you've come to the end of the yarn, knot together again. It's okay if the sides are uneven!

Step 3: Thread a pom-pom through each needle, pull pom-pom all the way up, touching each side of the braided yarn.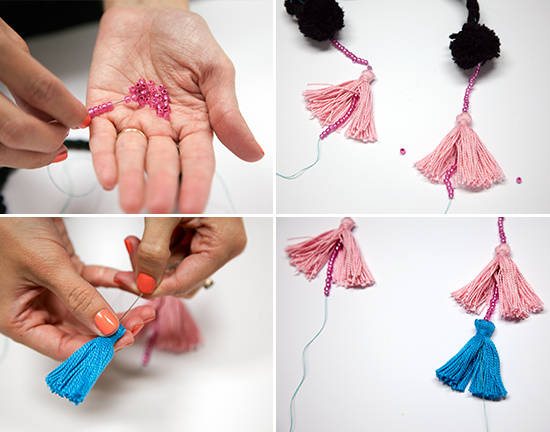 Step 4: Thread glass beads through both sides. After roughly 2 inches of beads, attach a tassel. (Do so by pushing your needle through the top of the tassel)
Step 5: Continue stringing beads, then string another tassel.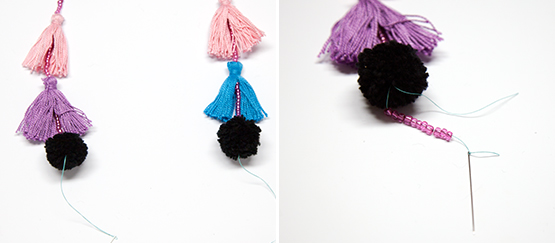 Step 6: String more beads, then attach a pom-pom. (Do so by pushing your needle through the center of a pom-pom)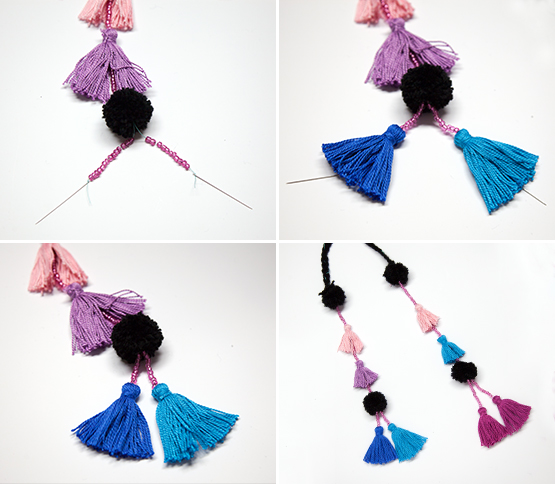 Step 7: Cut the double strand at the head of the needle to divide your thread into two separate pieces on each side.
Step 8: String beads through each piece of thread (4 strands total) ending each with a different colored bead, leaving about an inch and a half of thread.
Step 9: Thread a needle and attach a tassel to each string to finish off your necklace. Knot each string to make sure each end is secure.
Step 10: Enjoy!
We styled this necklace by leaving it open and layering it with multiple Peppercorn necklaces. You can also gently tie the two sides together (just after the first two pom-poms) for a more traditional necklace look.