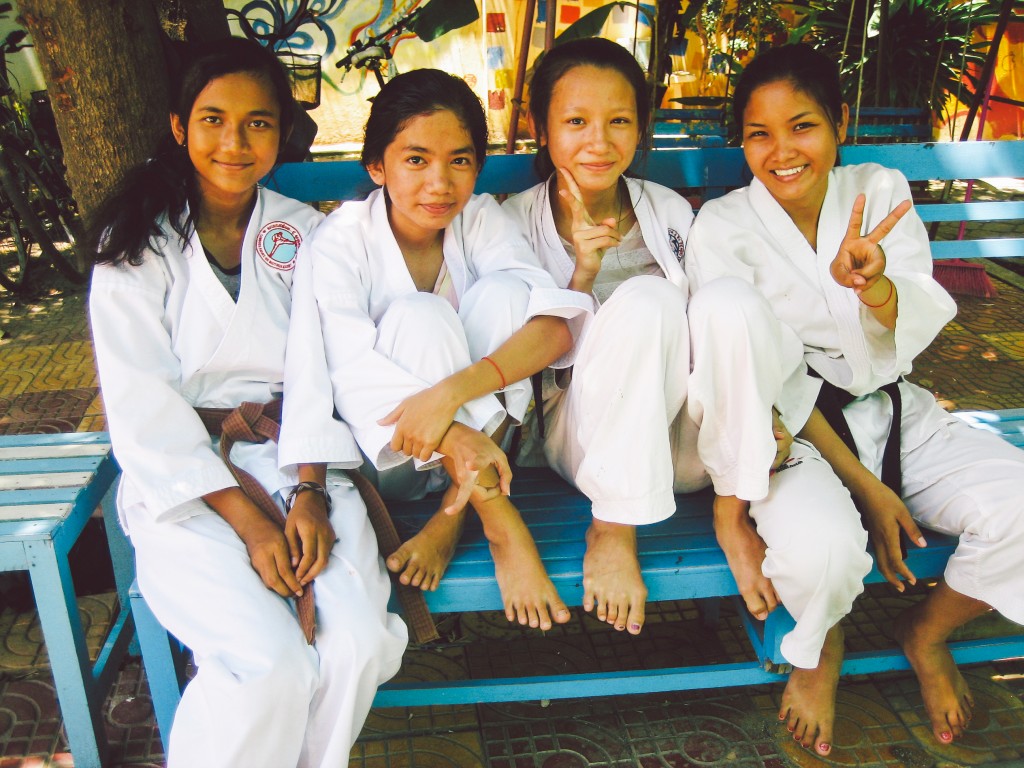 This season, Tea is partnering with The Global Fund for Children to give back to several organizations around the world. This month, we're featuring Aziza's Place in Phnom Penh, Cambodia. Learn more about this wonderful organization below.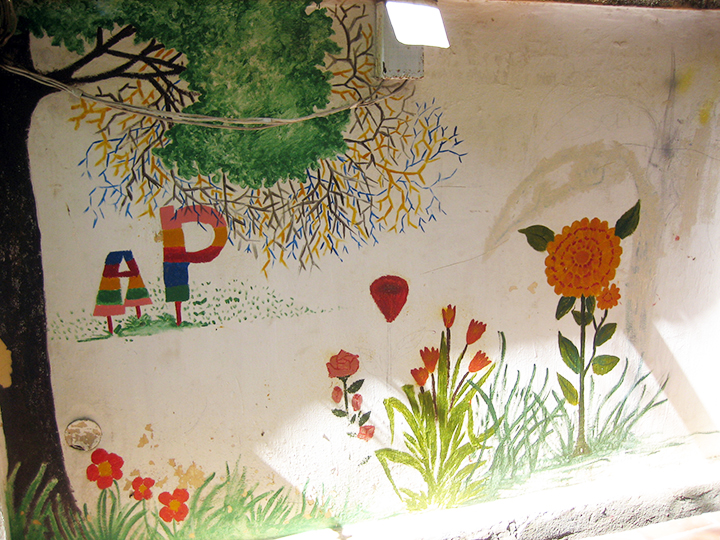 Cambodia ranks among the poorest countries in the world, with two-thirds of the population surviving on less than two dollars per day. Many families migrate to urban areas—especially Phnom Penh, the capital—in search of work and better opportunities, but often end up living in slums or on city streets. Aziza's Place is a small grassroots organization that focuses on supporting some of Phnom Penh's most vulnerable children: those living in the city slums. Aziza's Place (AP) gives these children a safe place to live, helps them re-enroll in mainstream schools, and offers additional education to help them succeed. At Aziza's Place, children attend a Khmer public school for a half day and spend the second half of the day learning English, Khmer and computing. AP strives to offer children plenty of room to learn, grow and have fun. There are classes on community development, one-on-one counseling with adults they trust, an arts program where they are able to unleash their creativity and sports classes like Karate that promotes physical development, individual success and teamwork. AP's mission is to enable each child to reach their maximum potential by providing them with a safe environment, a range of recreational activities and a quality education program.
AP staff are always finding creative ways to enrich the lives of their students, including lessons in karate, art, dance and music. This holistic approach has an outstanding effect on children's lives. Teenagers in AP's programs are taught to be community leaders and role models and are regularly ranked among the top 10 students in their class. They also receive career counseling, internship opportunities, and job placement support, meaning they have a great chance of breaking the cycle of poverty. Always the innovator, AP has recently begun a social business initiative, Aziza's coffee, that employs women from the Stung Meanchey dump site nearby. Aziza's coffee owns Cambodia's first solar-powered tuktuk and encourages recycling by accepting bottles and cans as currency!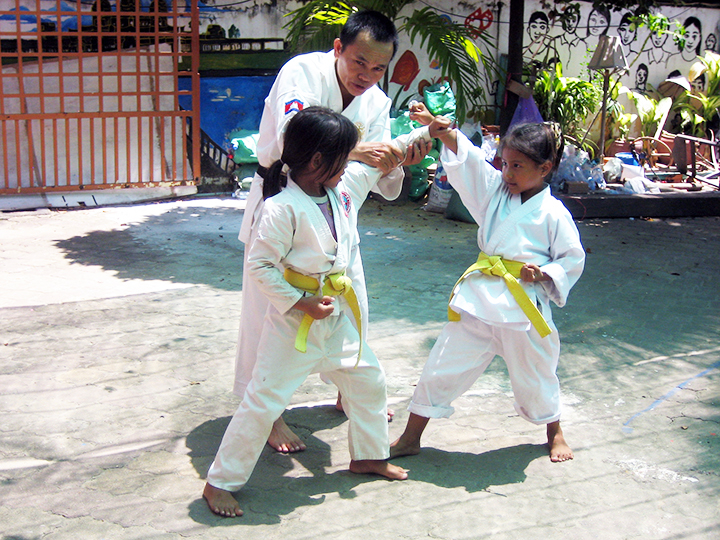 The Global Fund for Children supports the supplemental education program, which offers children additional coursework in languages, arts, and sports activities and provides career counseling, internship opportunities, and job placement for teens. We're very honored to be working with the GFC to give back to Aziza's Place. To learn more about the work they do, head to their site.
All photos courtesy of © The Global Fund for Children.