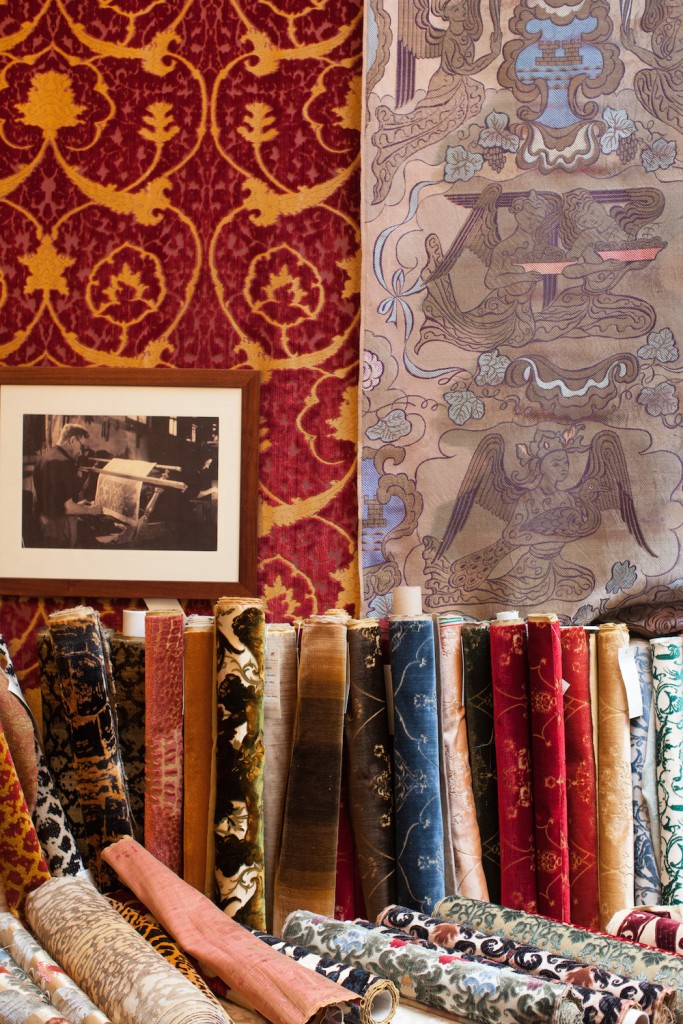 The morning we met Alberto Bevilacqua was a dark, cold and rainy one. Huddled together under the covered portion of the water taxi as we made our way to Murano and Burano for the morning, our guide listened as we explained to him the reason for our trip. He nodded and smiled, then excused himself to make a phone call. After a few minutes and just before we had exited the Grand Canal, he let us know that before we took off for the day, he wanted to take us to a fabric store for a quick stop.
The next thing we knew we were standing in front of large wooden doors with stained glass windows, ringing the doorbell of a charming Venetian building (aren't they all that way though?). Alberto Bevilacqua opened the door and welcomed us in — We had no idea what we were getting into.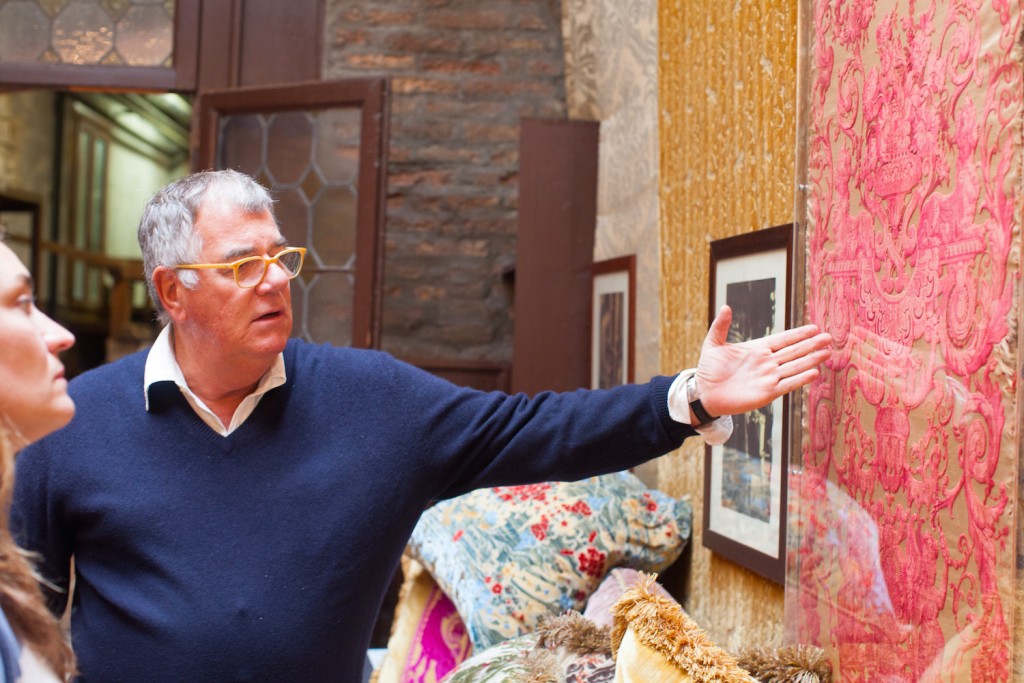 Every inch of the store was covered in rich, velvety textiles. The Tessitura Luigi Bevilacqua, led by the Bevilacqua family, carries on one of Venice's most ancient traditions. And it does so by using original 18th-century looms. We're talking luxurious velvets and neon brocades… damasks, lampasses and satins. All these fabrics are produced with the same quality as those of centuries ago, because they make them using the same techniques and the same looms, with patterns coming from various centuries and corners of the world.
From Dior to Gucci to Valentino, this family isn't a stranger to high fashion. Their highly sought-after signature velvets and elaborate jacquards are made on looms that were salvaged from one of the artisan academies after Napoleon captured and invaded Venice. They're old and bulky and totally mesmerizing. In motion, the sound they sing is captivating.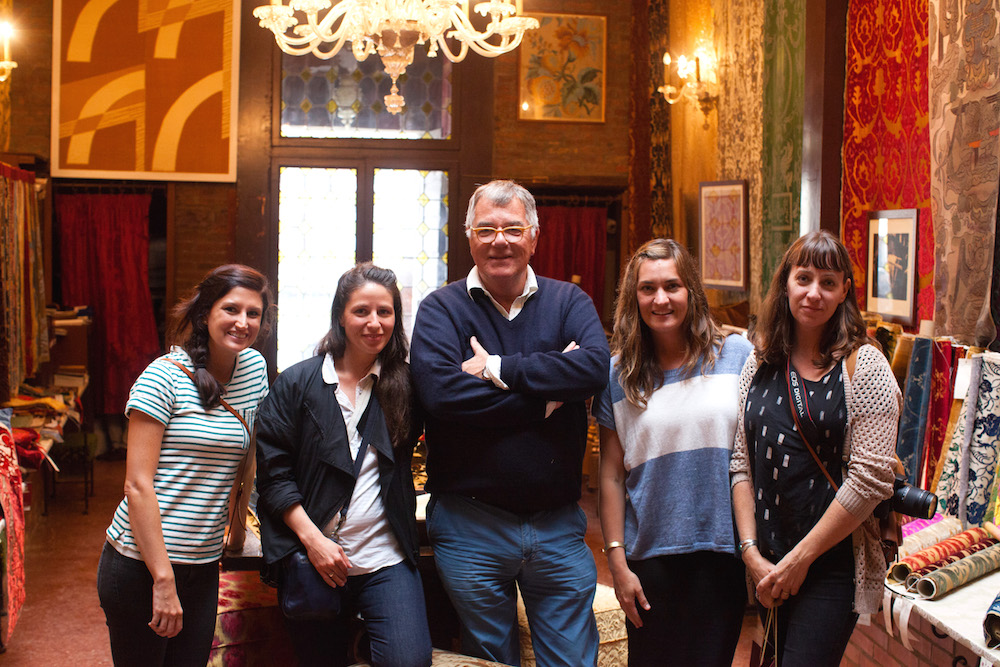 We were so grateful that our guide had taken us off the beaten path and for Alberto allowing us into his family's space. It's easy to forget about the important beginnings of textiles and get caught up in the modern techniques, but walking through this space was like walking back in time. You appreciate the true craftsmanship all over again and are inspired to go home and create something with the same standards.