There's something truly magical about New Orleans that captivates the hearts of all who visit. Maybe it's the southern hospitality and Parisian ambiance, or that the streets are always dancing with the sounds of soulful beats and the smell of Creole spice and hot jambalaya… or perhaps it's the revelry that ignites the city come any big win or celebration. There's this 'anything goes' attitude that makes you feel right at home. And just to make sure you feel extra welcome, the city allows anyone to throw their own welcome party parade! All you need is a quick permit, a brass-band and the perfect parading ensemble.
New Orleans is famous for many things—its out-of-this-world Cajun and Creole cuisine, lively music scene (the jazz movement was born here), sweeping courtyards, lush gardens, fern-filled iron balconies, grand historic homes and buildings, the most authentic French pâtisseries outside of Paris—but if there's one thing the city is best known for, it's their over-the-top celebrations. From the month long carnival season leading up to Mardi Gras to St. Patty's Day and Jazz Fest in late April, there's always something to celebrate in the Big Easy… especially in spring!
People from all over the U.S. flock to New Orleans for Carnival season. From January 6th through Fat Tuesday, it's a non-stop party. The whole city dresses up in festive costumes and elaborate floats parade through the streets, tossing colorful beads, doubloons and other fun "throws" every which way as they roll on down the road—it's truly magical!
Colorful and feathered, our Mardi Gras Mask Graphic Tee is the perfect way to get in the spirit.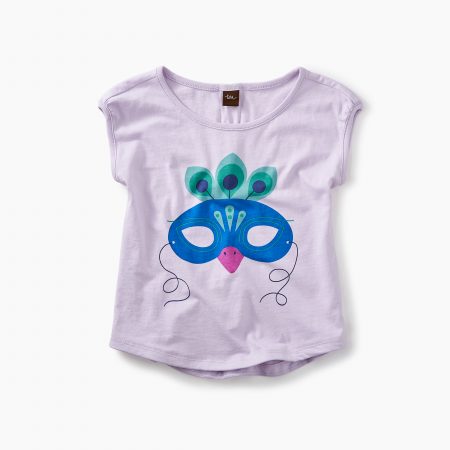 Decorative filigree ironwork, elegant antebellum flourishes—New Orleans is also iconic for its ornate architecture and design. Just strolling around town you'll see stunning historic Antebellum homes that will make your designer's eye dance with excitement.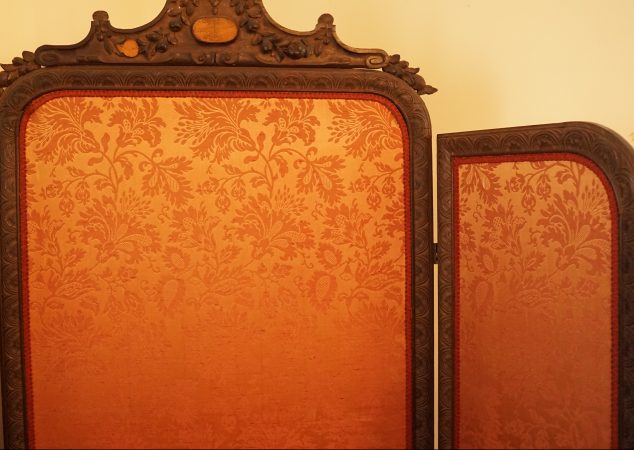 While visiting, our designers took a tour of the famous Beauregard-Keyes House, a historic home filled with fabulous decor and architecture influenced by Creole and Greek style. There they were were inspired by the beautiful brocade floral upholstery on this headboard in one of the magnificent bedrooms.
The elements were so eye-catching that they made their way onto our signature spring dress silhouettes for girl and baby.
New Orleans has been putting out good music for a long time, and everywhere you go you can hear it in all kinds of tunes and styles. The most famous, of course, being jazz. The young Louis Armstrong, or "Satchmo" as he was fondly called, was prominent in bringing the jazz sound to the city. One of the most prolific trumpet players of all time, you see a lot of references to his music. Notice the jazzy cat in the window? We created our own horn-blowing kitty to give your cool cats something fresh to jam out to.
Find our Jazz Cat Graphic Tee for your girls and growing-up gals.
In need of a noteworthy tee for your little guys? Your critter obsessed buddies will make instant friends with this horn-blowing bull frog. A dapper musician indeed, our Jazz Frog Graphic plays well with shorts, joggers and bottoms of all sorts. Grab one for little brother and make it a musical duo!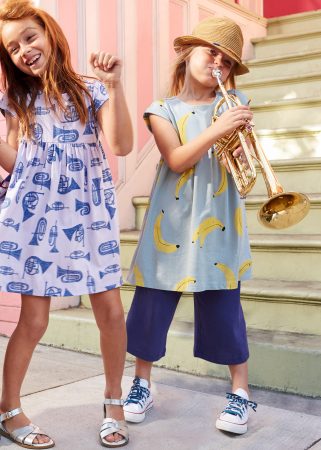 Plus, she'll love parading around in this all over jazz horn print!
Empire Dress + Button Shoulder Romper
There's plenty of natural wonder to be found in New Orleans as well. Louisiana's official state flower since 1900, the sweet magnolia is known for its grand, glossy leaves and beautiful, fragrant ivory blossoms. Find them blooming throughout our spring collection: Skirted Dress // Wrap Neck Dress (for baby too) // Smocked Romper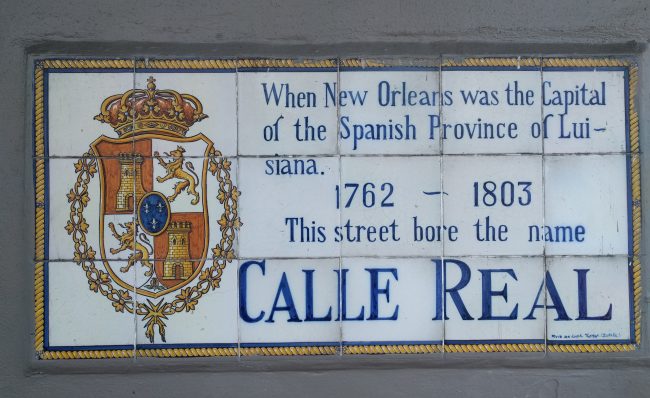 Tile seen as we strolled through the streets and landmarks of New Orleans
There's no shortage of creativity either—artful elements show up just about everywhere you look, even if you never glance up. Blue and white tiles adorn every sidewalk intersection, marking the way as you go.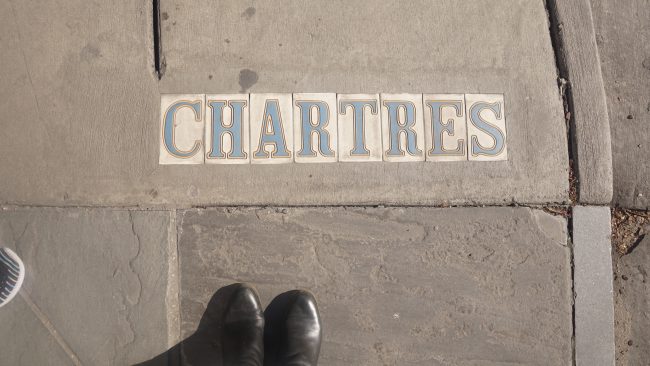 Back in the 1880's, the city embedded these tiles into sidewalk intersections as a helpful way to identify the two street names to approaching carriages, back when people relied largely on horse-drawn transportation. Businesses and houses were similarly marked with decorative tiles that showcased their name or numbered address.
We were amazed by all of the beautifully patterned tiles that stud city steps, walls and antique buildings. You'll see this inspiration in many of our newest styles, including these our Ruffle Sleeve Knit Dress and sweet Woven Wrap Dress.
Have you been to New Orleans? What are some of the most memorable sights you saw there?