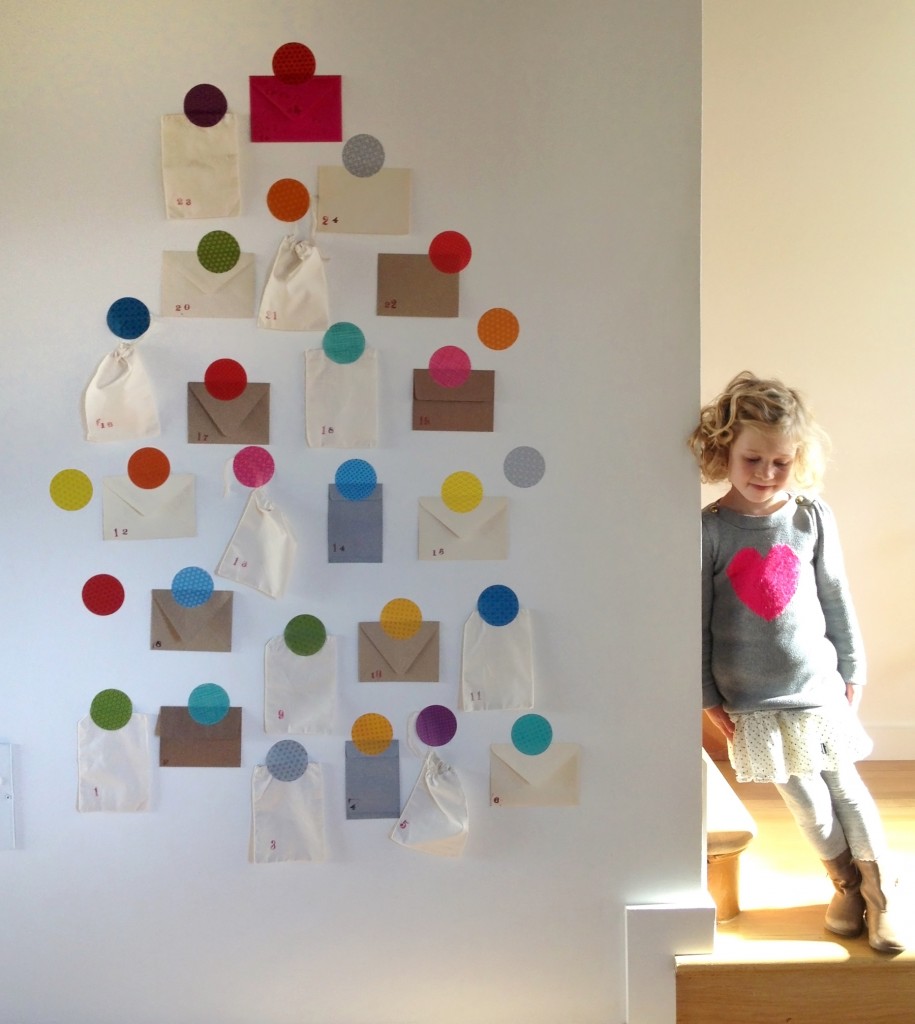 We've long been fans of Petit Collage, the SF-based creators of "modern decor and playthings for homes the world over, all influenced by a mid-century aesthetic and healthy dose of playfulness". Their products feature DIY masks, puzzles, toys, beautiful wall decor for nurseries and beyond! When we were first introduced to the founder, Lorena Siminovich, we knew immediately that she embodied the Tea spirit. This holiday season, we're celebrating big gatherings, small moments and the traditions that connect us all. Originally from Buenos Aires, Lorena offered to share a holiday tradition she grew up with and continues with her daughter. Here, Lorena shares the story behind her holiday tradition of the DIY Advent Calendar.
I grew up in Argentina with a German mother, who brought home a traditional German Advent calendar every year to celebrate the Advent season: each night in December, I would open a paper flap in the calendar, revealing a tiny picture hidden behind. When my own daughter, Matilda, was a toddler, I wanted to continue her mother's Advent season tradition, but, being a crafter and lover of the handmade, I gave it my own spin: I made my own calendar for Matilda, using colorful confetti wall decals and an assortment of hand-stamped envelopes and cloth bags. The flatness of the envelopes encourages me to be extra creative with the gifts Matilda finds inside: instead of chocolate or toys, I write notes that Matilda can turn in in exchange for a bakery treat, a trip to a museum, an extra story at bedtime, etc. 
Here's how to make your own Advent calendar:
Gather up 25 envelopes and small cloth bags: party or office supply stores are a good place to look, and so is the junk drawer in the kitchen!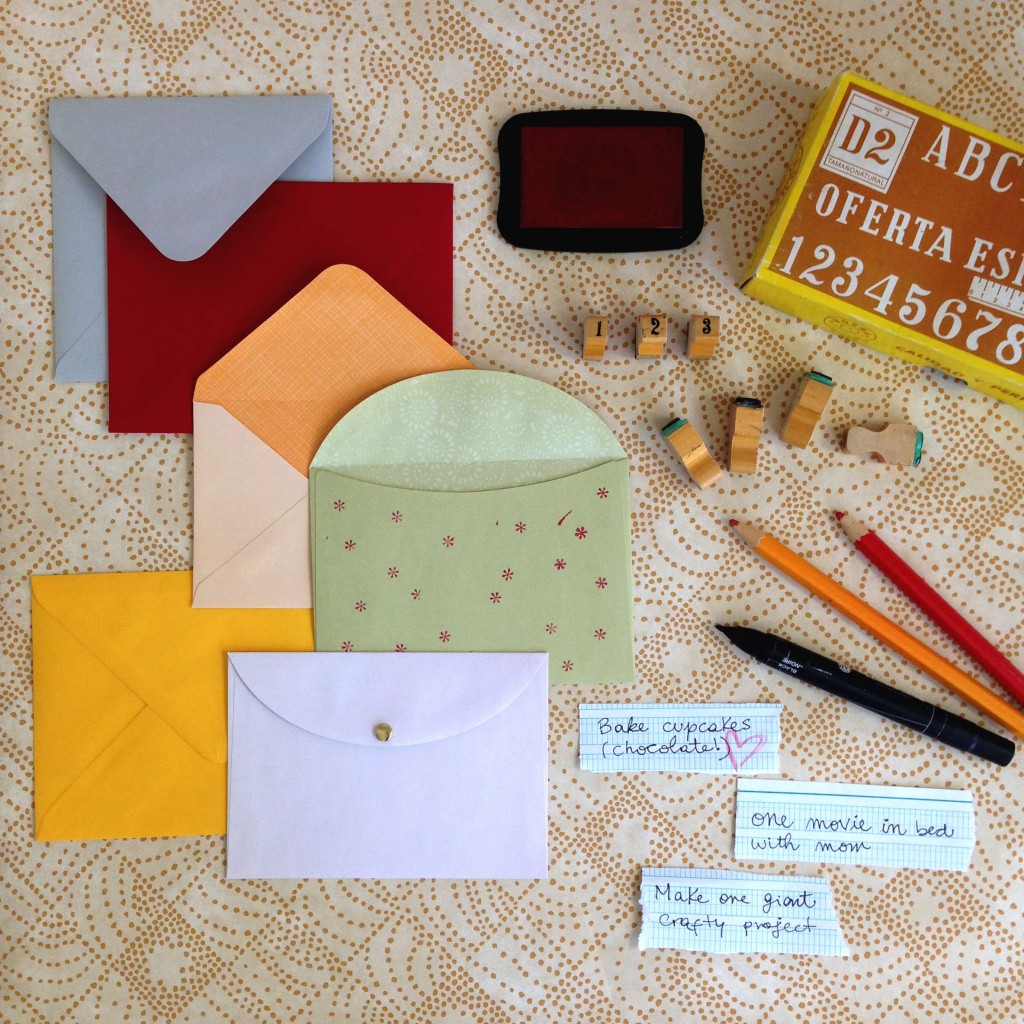 Use stamps, markers, or pasted-on paper cut-outs to number each envelope and bag 1 through 25.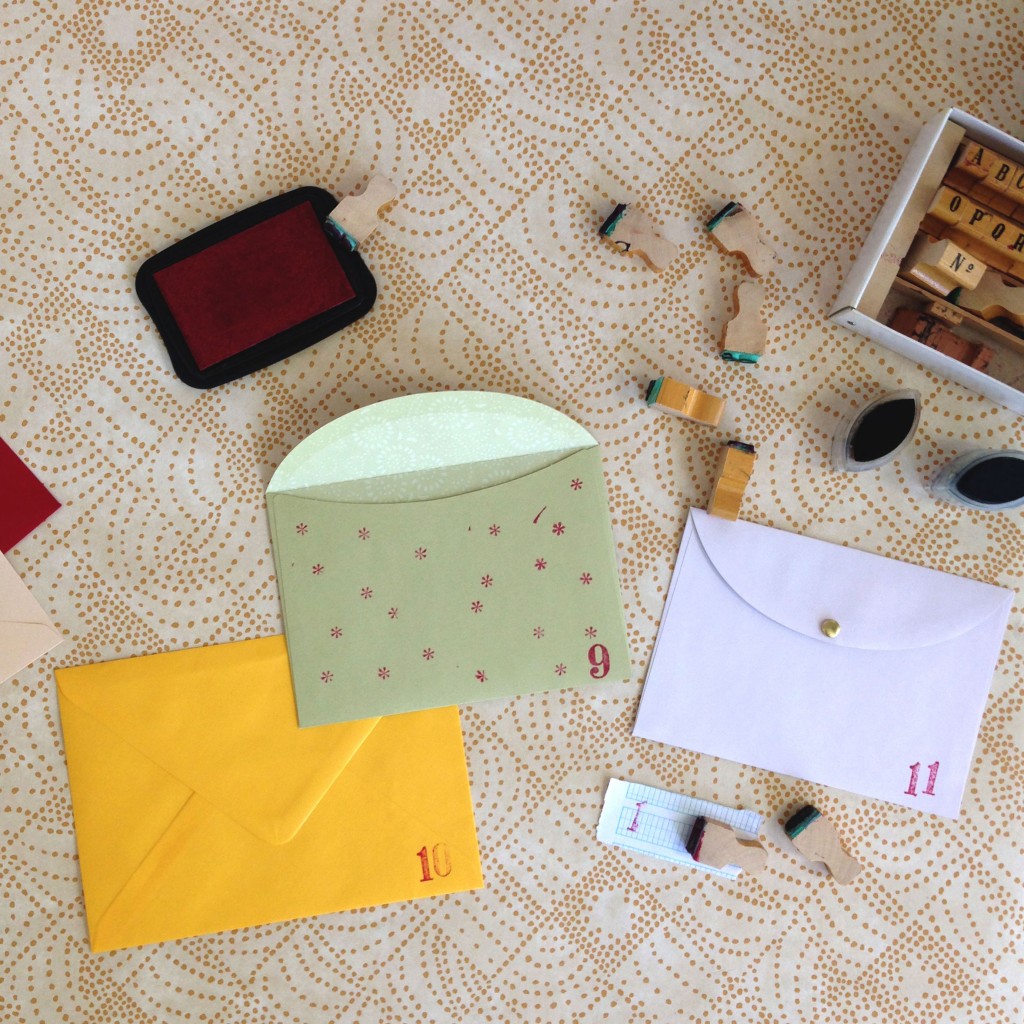 Fill envelopes and bags with notes and small treasures – get creative!
Now it's time to "hang" your calendar: you can do rows, a shape, or no pattern at all… Lorena uses Petit Collage Confetti Wall Decals to hang her calendar, but washi tape would also do the trick.