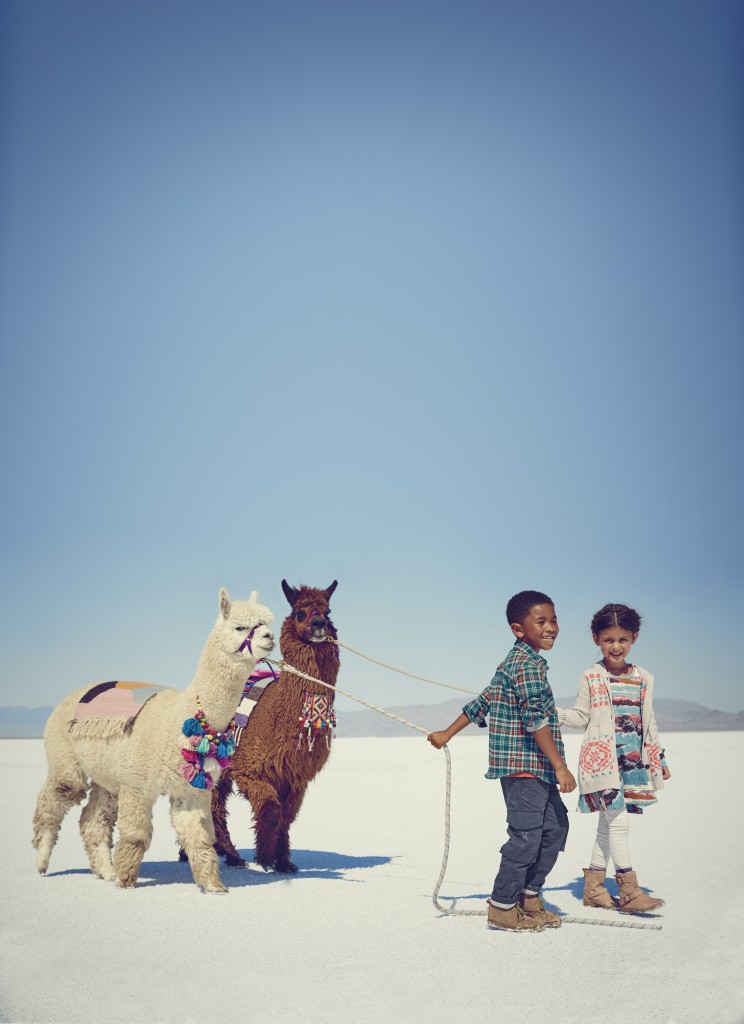 We know you love our prints and patterns and look forward to seeing the new ones roll out with each destination. One of our most exciting prints in our winter collection is the print on our Perito Moreno Photoreal Dress. The photoreal print on our dress is created from our designer's actual photos snapped on their trip through the Perito Moreno Glacier located in the Los Glaciares National Park in Santa Cruz, Argentina. The glacier is a 97 square mile ice formation and one of three continuously growing glaciers in Patagonia. Its immense size and colors are a sight to be seen!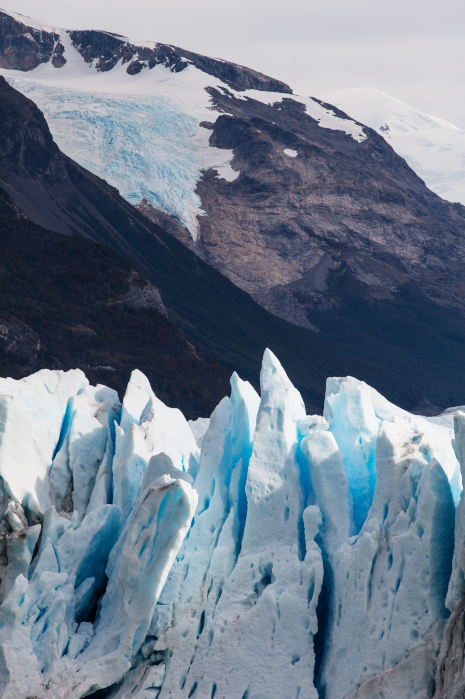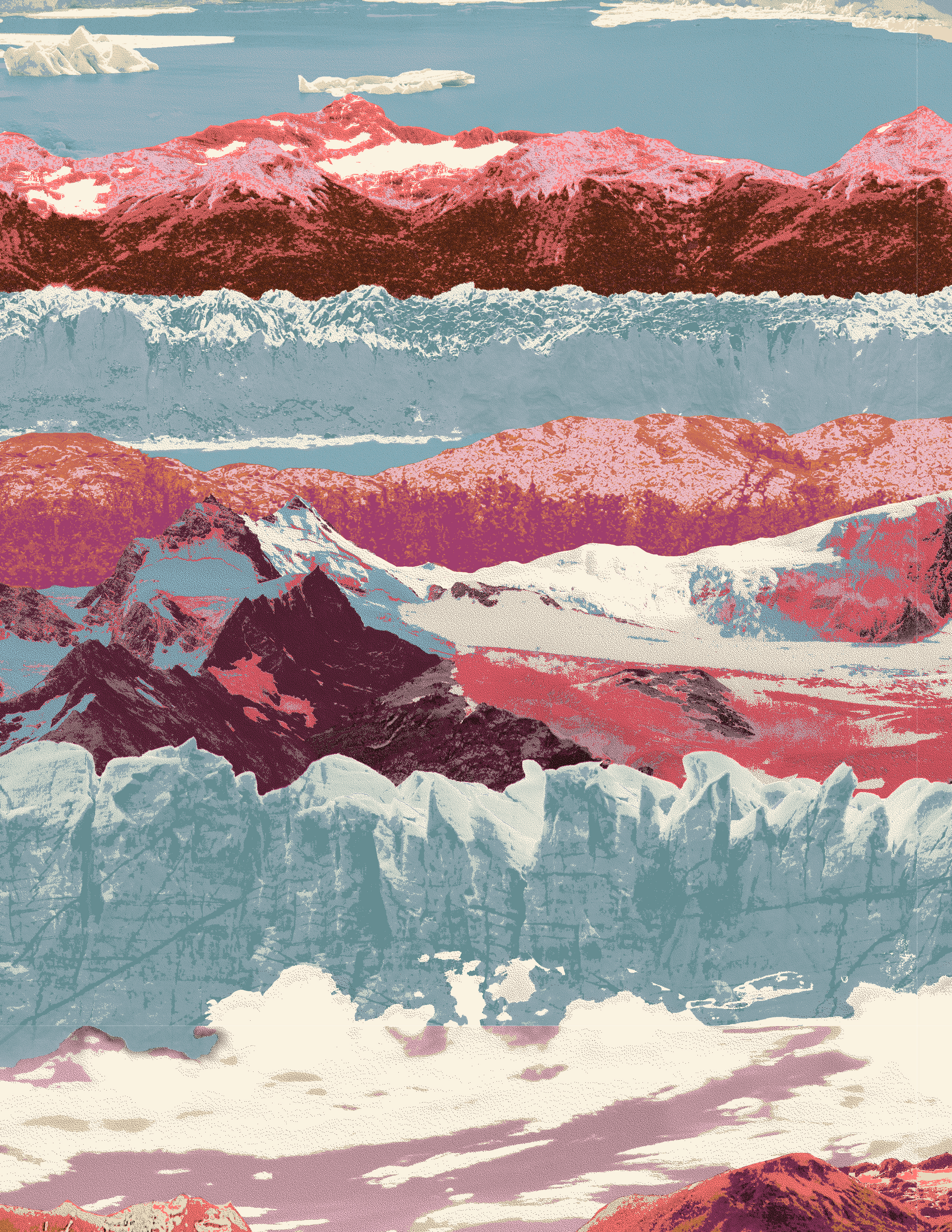 When our design team traveled to Patagonia, they were blown away by the glaciers. The colors, all shades of blue and white, up against the earthy neutrals of the landscape, made for the perfect color palette inspiration. In fact, many of the pieces you see in our newest styles have these colors incorporated. Many people say that seeing the Perito Moreno Glacier is the most spectacular excursion you can go on in Patagonia. An ice cloak, or a glacier cap, covers the protected glacier, that rises nearly 200 feet above the water level. The glacier is known worldwide because of its process of fractures. When the pressure from the water surrounding it causes the enormous wall of ice to fall apart, a fracture is created. Most glaciers around the world are not growing, because of the atmospheric temperatures, and thus, fractures are less common. The Perito Moreno continues to grow and the last fracture happened in 2012.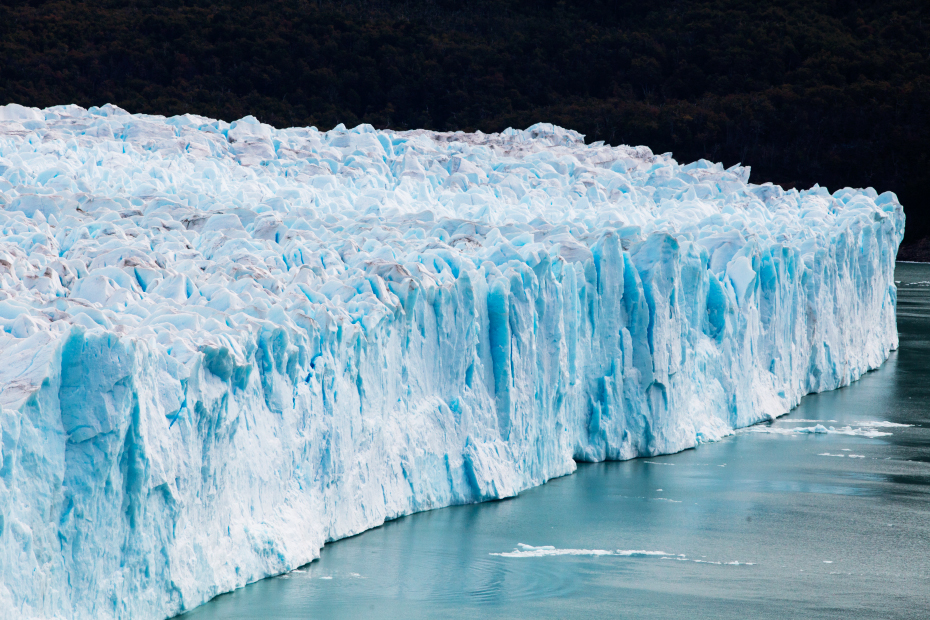 We will never forget our personal experience at the Perito Moreno Glacier and we're thrilled that this print will live on… just like the glacier it features!