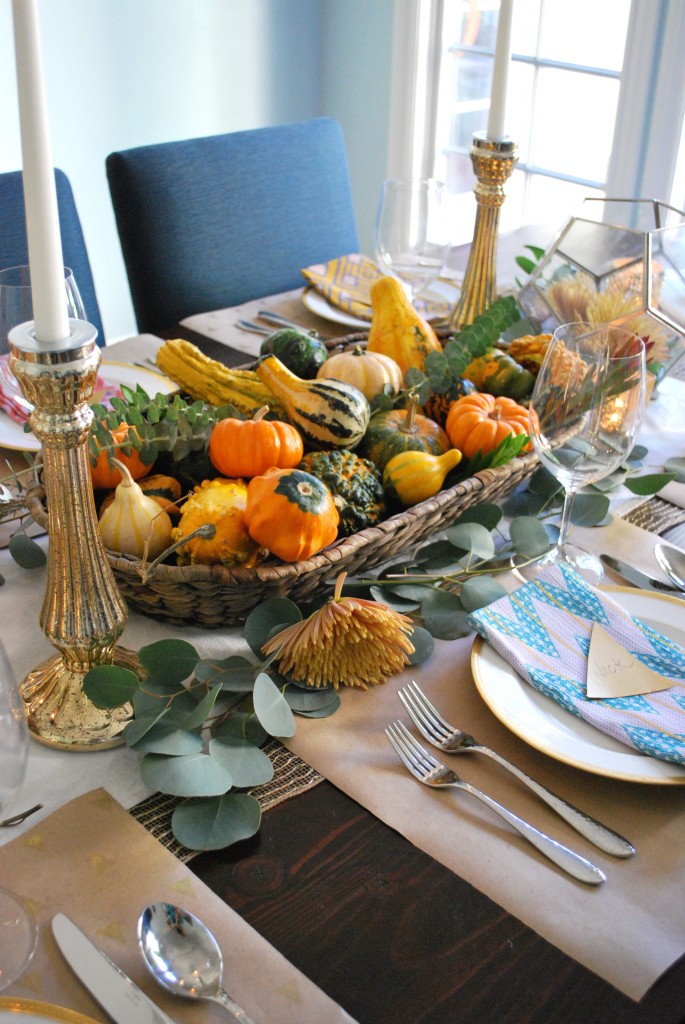 The coveted role of hosting Thanksgiving. You know the job. You need the clean house, the extra chairs, the extra oven space. Where will the desserts go? How many bottles of wine will you need? The last thing you want to worry about is decorating the table! Inspired by the geometrics, florals, silver and golds found in our holiday collection, our Thanksgiving decor seemed like an easy solve. With the help of 5 particular patterns, we pulled together a tablescape perfect for all your fall festivities!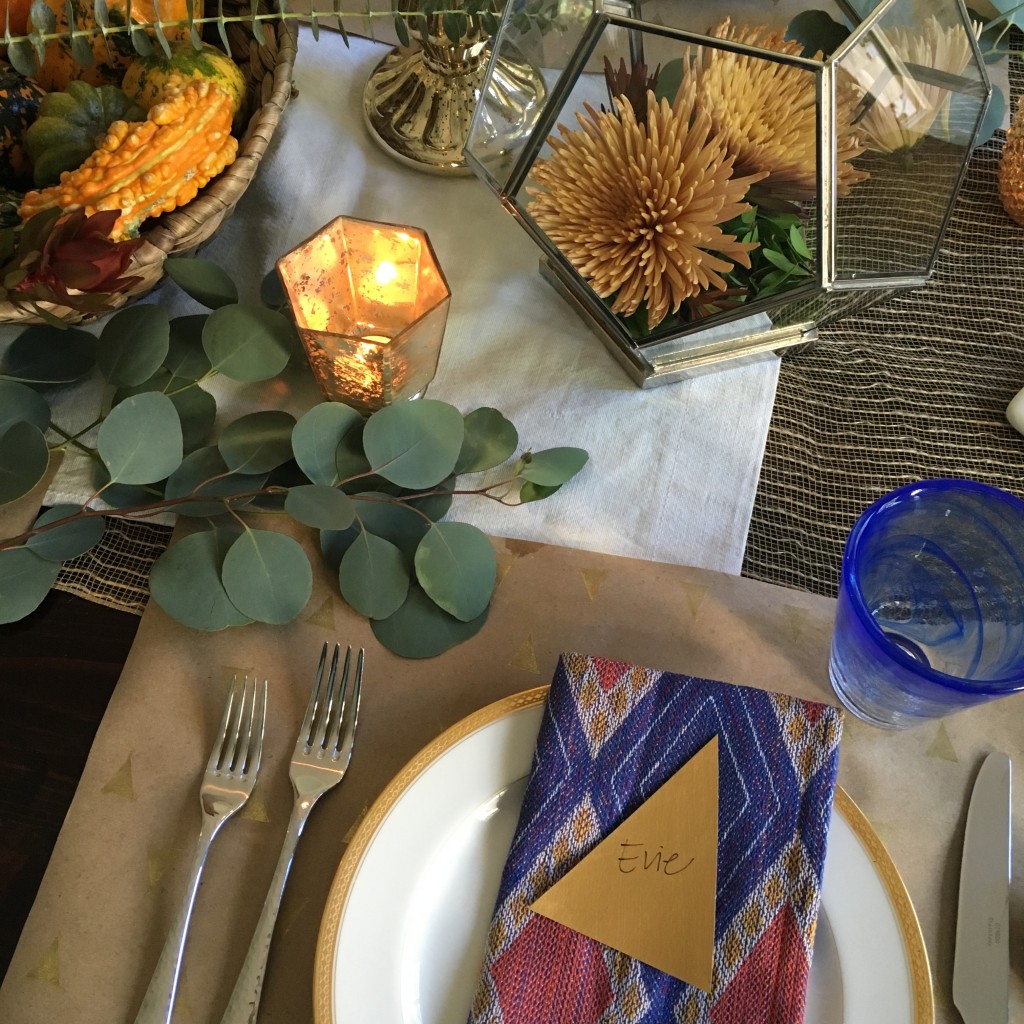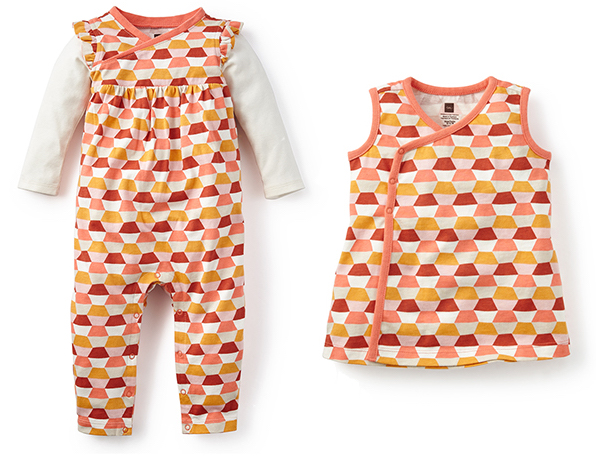 From trapezoids to hexagons, our cerro torre pattern was the inspiration behind the bold geometrics we incorporated into the decor. We grabbed two geometric hurricanes and filled them with leaves and flowers and placed them on either end of the table. Playing off of the hexagon shapes, you'll find a few geometric votive candleholders scattered along the table.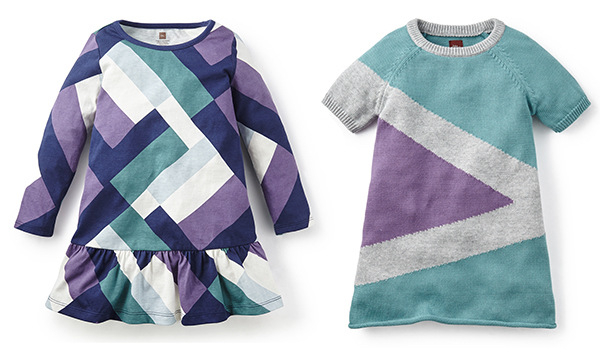 Geometrics can be found in all shapes and sizes in our holiday collection, so that's just what you'll find on our table. Different geometrics pop from our mix and matched napkins, adding bold colors to the overall look. The more you have to mix the better!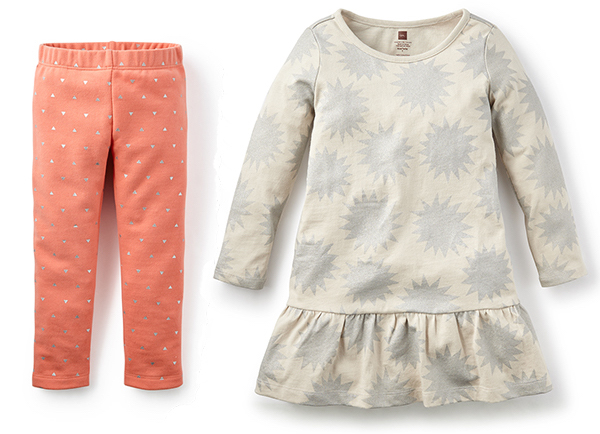 Taken from our triangulo legging, we hand stamped gold triangles on craft paper to serve as placemats. Easy clean up after the big meal and who doesn't like a little sparkle on their holiday table? Also adding a bit of shimmer to the table, sat our mercury glass votives and tall candle holders. The mix of silver and gold ties directly into our holiday sparkle!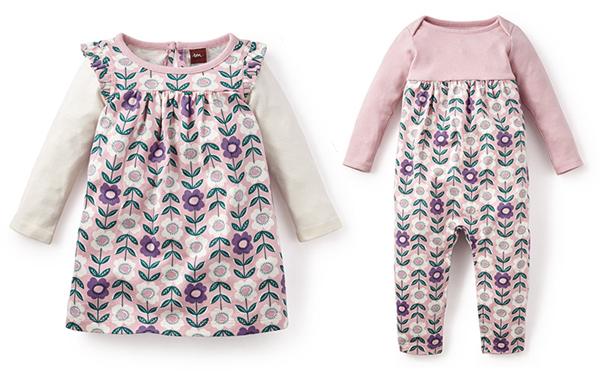 Coloring mats shouldn't just be for kids! Taken directly from our leticia styles, we hand drew the leticia print onto craft paper placements. Each place setting was given three coloring pencils and adults were strongly encouraged to get creative. Up the ante — make it a coloring contest… winner gets to take home an extra special apple pie!