This season, Tea is partnering with The Global Fund for Children to give back to several organizations around the world. This month, we're featuring Kakenya Center for Excellence in Enoosaen, Kenya. Learn more about this wonderful organization below.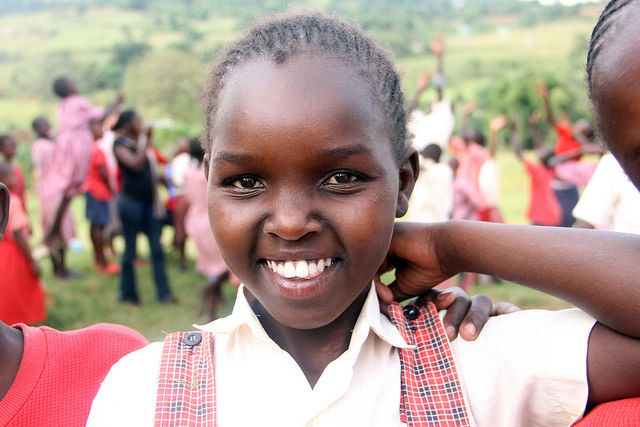 This month we are featuring the Kakenya Center for Excellence (KEC) in Enoosaen, Kenya. KEC is the first organization to offer quality formal education to Maasai girls. The Maasai people live in pastoralist communities along the Great Rift Valley in Kenya and Tanzania. Traditionally the men look after of the health and well-being of the livestock, while women raise the children, keep the household and practice subsistence farming. Education for Maasai girls is not typically a priority, and they are often removed from school to start a family before they can finish their education.
The founder of KCE, Kakenya Ntaiya grew up in a Maasi community and was expected to follow the traditional path. Instead, she negotiated with her family to allow her to get an education. In return, Kakenya promised to use her education to benefit the village. The KCE does much more than run a school for girls. It offers health courses covering reproductive health, HIV/AIDS prevention, and the risks of early marriage and childbirth. All of the girls in the KCE program also take a leadership training course and learn important life skills, like how to maintain productive and healthy farms. The KCE reaches more than 3,000 girls annually—girls who would otherwise go without an education. Kakenya—a true local hero—has made that possible.
We're incredibly moved by Kakenya's motivation and success. She is not only a hero and an inspiration to her community, but to ours as well. To learn more about Kakenya, check out their site here or listen to her incredible TED talk she gave on how she not only succeeded in her education, continued on to college in the United States and returned home to build a school for girls.  Don't forget when you make a purchase this at TeaCollection.com this month, consider adding a donation for the Maasi girls. Even a little bit of love will go a long way!
All photos courtesy of © The Global Fund for Children.