Tea donates 10 percent of its profits to grassroots organizations working toward a better world for kids everywhere. This fall, Tea partnered with Little Sisters Fund of Nepal.
About Little Sisters Fund
Founded in 1998, Little Sisters Fund fights injustice and poverty by educating girls and empowering them to become leaders. In Nepal, where almost half of the population lives below the poverty line, school can be prohibitively expensive for many families. Little Sisters Fund provides long-term scholarships to economically disadvantaged girls, and protects them from the dangers of child sex trafficking, child marriage, and child labor.
Why Educating Girls Matters
Educated women marry later, have fewer and healthier children, earn more, and invest more of their earnings in their families and communities. When a girl gets an education, it impacts her family, her community, and future generations.
Tea Gives
Tea is excited to support Little Sisters Fund by providing 1,000 new uniforms to 1,000 girls so they can go to school.
Tea with Little Sisters founder Usha Acharya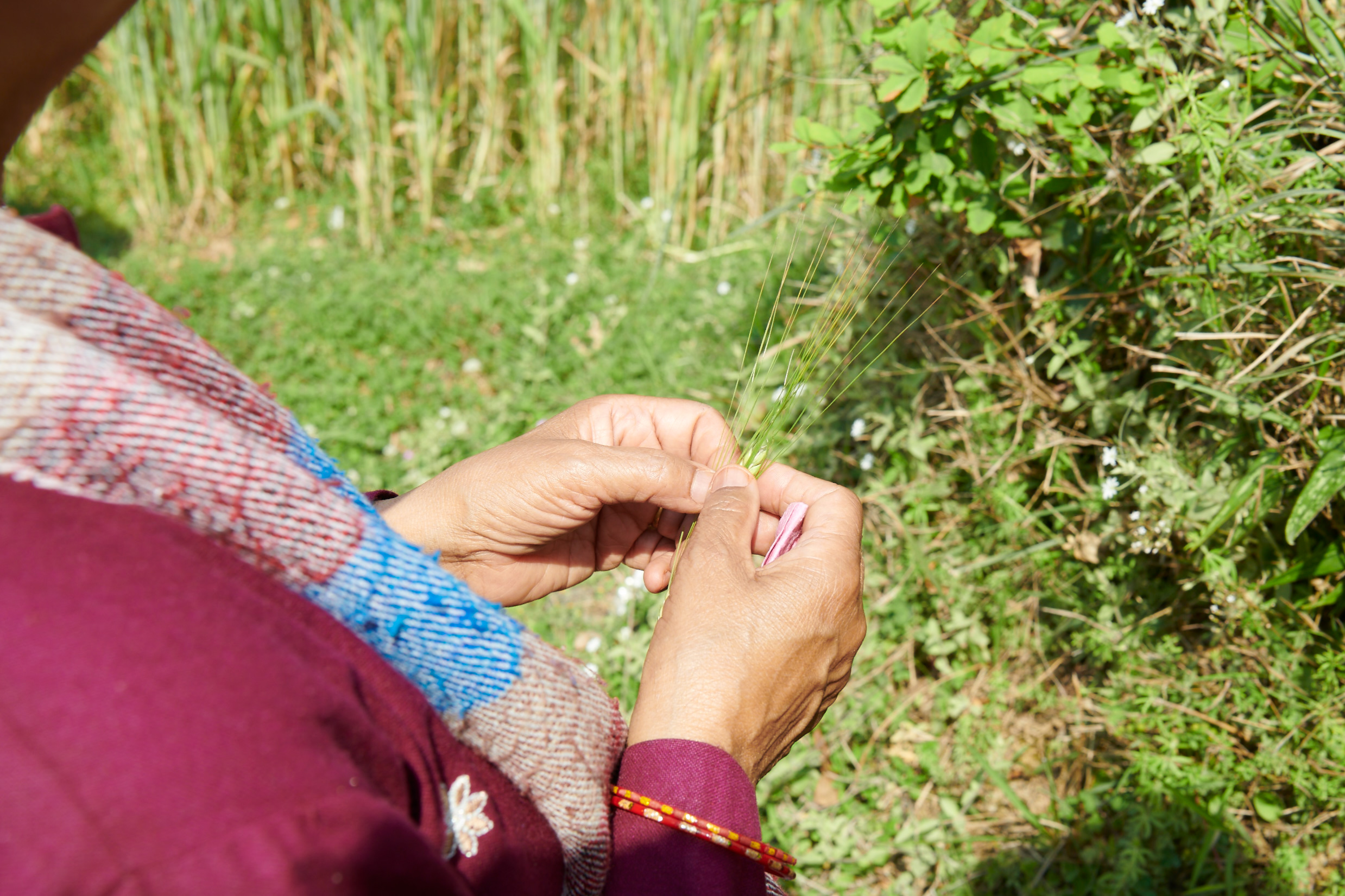 We met Usha Acharya, co-founder of Little Sisters Fund, in the lobby of our hotel on our first full day in Nepal. We recognized her right away from her photo online, gave her a big hug hello, and sat down in the courtyard for a cup of tea. Our company is named Tea because all over the world, people connect with each other by sharing a cup of tea. So we couldn't have asked for a more perfect way to meet Usha, who told us that welcoming visitors with a cup of tea is a long-standing tradition in Nepal.
Over the next few days, we drove with Usha to visit Little Sister Fund's partner schools and meet girls who are getting an education thanks to Usha and her organization's supporters. To the 2,700 girls attending 80 different schools in 20 districts in Nepal, Usha is a mentor, mother, big sister, and beacon of hope. She is living proof that an education can transform a girl's life. Born in a small village to illiterate parents, Usha was sent at age 6 to live with relatives far from home. Through luck and perseverance, she was able to go to school. That experience opened her mind and changed her life. Usha went on to earn two master's degrees and has made educating girls in Nepal her lifelong mission.
It's easy to see her passion. She's incredibly humble and curious. She takes a personal interest in the backgrounds and stories of every girl in the program. She listens with interest, asks lots of questions, and pays close attention to the world around her. At one point, we were walking through a field of wheat and oats near a school. Usha identified which stalks were wheat and which were oats, then pulled them together to look for the similarities and differences between them. Her curiosity got everyone to stop and think. It's clear that her calling is to be an educator!
According to Usha, education is more important than anything else you can give a person. "If I could have three wishes, it would be education, education, education," she said to us, as our car bounced along dirt roads. We didn't see a single traffic light on our two hour ride to Lele, a village in Bagmati Province. We talked the whole way—about Usha's life, her quest for an education, her father's death, her marriage to the Nepali ambassador to the UN, her Ivy-League-educated sons, and her passion for her work. She is funny and quick and open and totally plugged into the news of the world. We talked about how the communists were elected to government in Nepal, how families are tricked into giving away their daughters to human traffickers, how she worked for Save the Children before founding Little Sisters Fund, and what it's like to run a nonprofit in Nepal.
When we got close to the village school, we realized there was a festival happening. The whole town was gathered to honor a local god. The school was officially closed! No matter—when we arrived, there were 30 uniformed girls waiting for us with braids in their hair and flowers in their hands. The sight of all the girls filled our eyes with tears. It was overwhelming and moving to see so much beauty and strength and promise.
The girls handed us flowers and smiled shyly. We went into their classroom and sat in a circle on the floor and talked—about what their life is like, what they like to do with their friends, and what they want to do when they grow up. They drew pictures, laughed, sang, and took a bunch of selfies with our phones. We gave them backpacks filled with school and health supplies they would need for the upcoming school year. Donating a backpack full of supplies costs just ten dollars, but it makes a huge difference for these girls.
Getting to know the girls and hearing about their hopes, ideas about the future, and commitment to school was a joyful experience. Later, we learned more about some of the hardships they face. By ensuring they are safe and getting an education, Usha and her team are giving these girls the power to change their lives and the lives of their future children. To witness all that possibility in a small classroom with no chairs was like watching a miracle start to unfold.
Introducing Usha and her work to the Tea community is our way of bringing the world closer together. Being a student means everything to the Little Sisters and seeing how proud the girls were to wear their new uniforms was the highlight of our trip to Nepal.
Every purchase you make at teacollection.com helps girls like those at Little Sisters Fund. To learn more about Little Sisters Fund, visit littlesistersfund.org.