Meet Lillian from Kansas City, Missouri. At just 7 years old, Lillian is an accomplished baker and lemonade-maker extraordinaire. But she's not just making cookies and squeezing lemons to entertain friends and neighbors—this little citizen has bigger plans in mind. Lillian wants to make sure that all kids have enough to eat, so she's selling her delicious treats to support No Kid Hungry.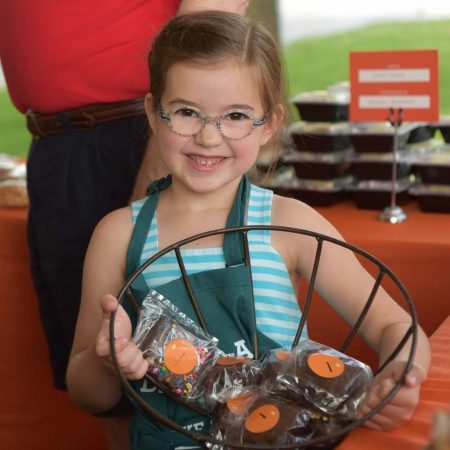 What sparked this great idea? We asked Lillian herself, and here's what she said:
When and where did you first learn about this global problem?
At my school, I learned about hungry kids in Haiti during chapel and wanted to help. My school and church run a food pantry, and I started collecting food for them when I was three. 
And just like that, Lillian helped raise money for the food program at an elementary school in faraway Ravine a l'Anse, Haiti.
Over the years, Lillian has had the great fortunate of meeting many of the children and adults she's helped raise money to support. So we asked her…
Lillian, how does it make you feel to know that you are helping kids less fortunate live better lives?
It makes me feel very good and happy. 
Lillian loves doing what she can to help children throughout the world, and can't wait to do more. In fact, she's participating as a youth baker in the No Kid Hungry Kansas City bake sale this fall, and all proceeds will go to feed hungry children across America. With Tea's contribution, she plans to further support No Kid Hungry, knowing that every dollar will provide 10 meals for children in need…and with $1,000 that's over 10,000 meals!
Head to TeaCollection.com and shop through August 3rd to help her reach her goal!