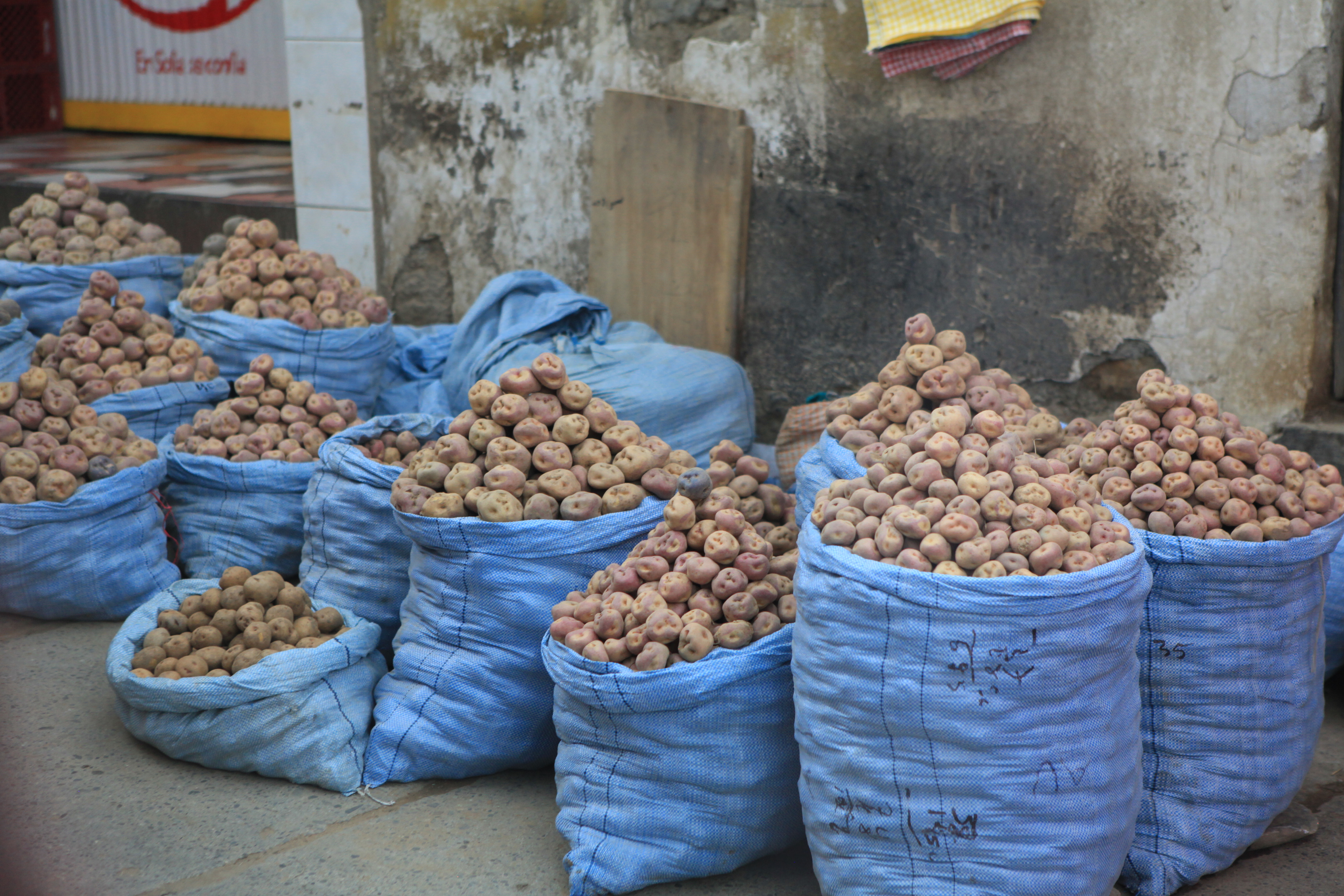 Pop quiz! Where were potatoes first found?
You may have guessed Ireland, but Spanish Conquistadors first discovered the potato in Peru in 1536 (and perhaps as early as 1532).
Did you know there are over 360 different kinds of potatoes that grow in Bolivia? Potatoes have been a staple in Bolivian cuisine for hundreds of years. In La Paz's Rodriguez Market, we were surprised to find such a rainbow of colors among the various types of potatoes.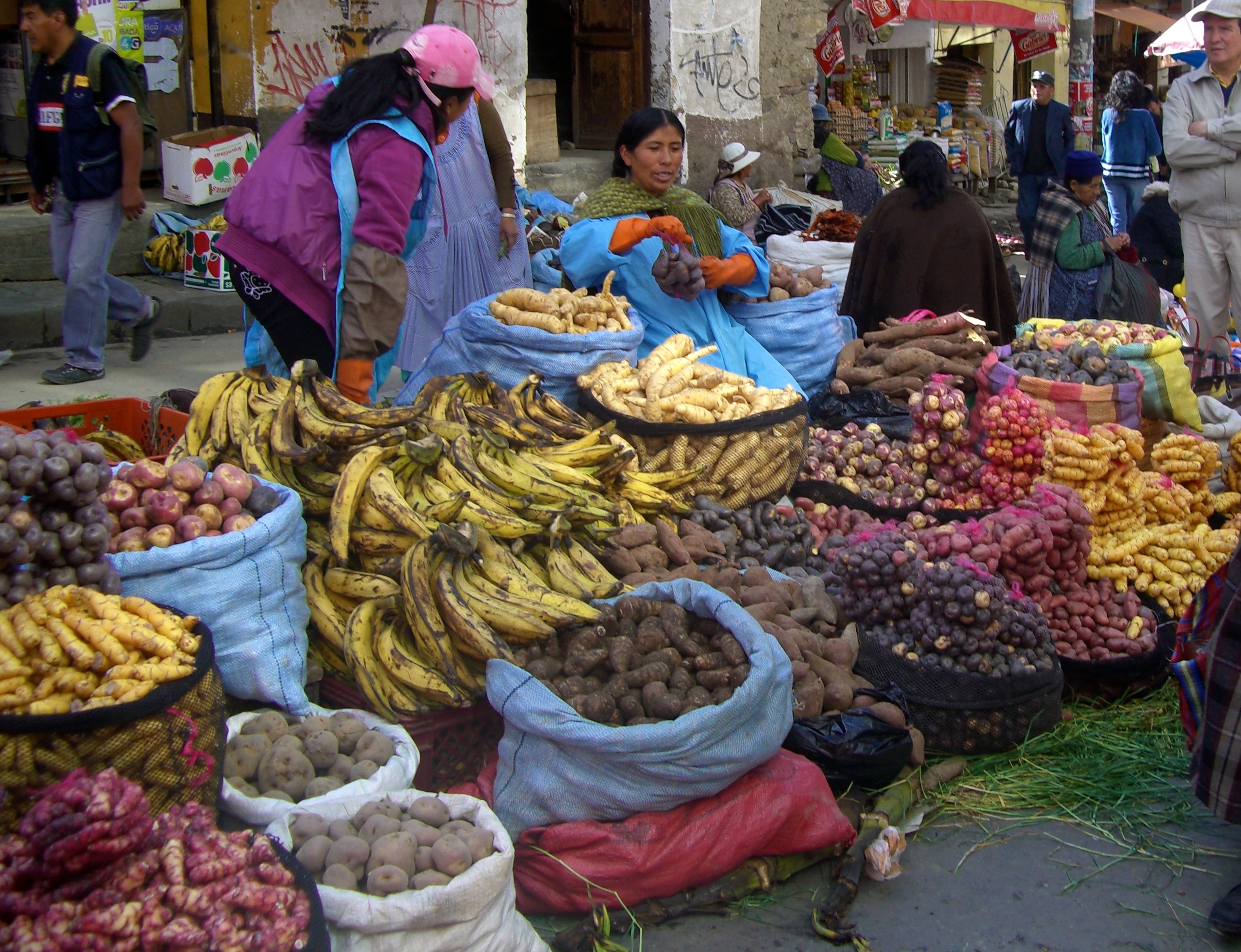 As a nod to the potato history in South America, we thought it would be fun to create our own take on the potato sack for our Las Patatas Graphic Tee.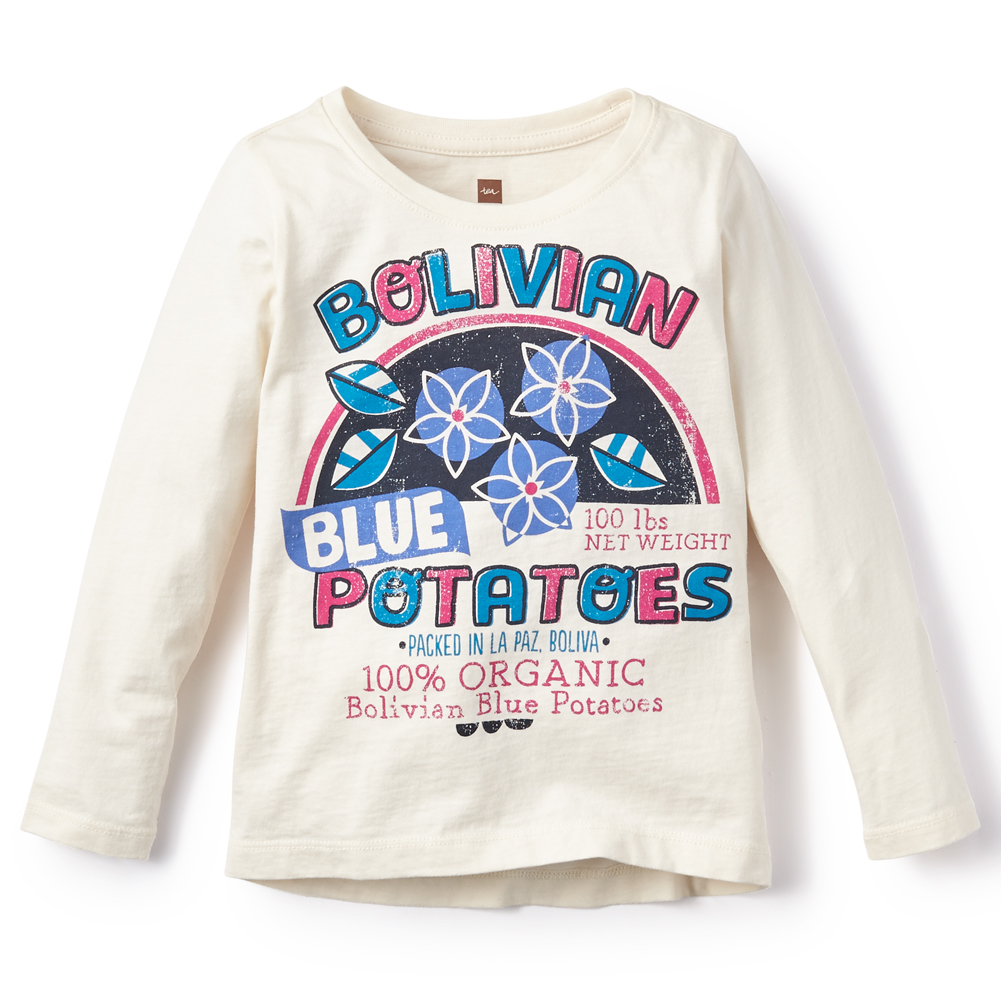 Blue potatoes were some of our favorites as they were used in many of dishes we had in La Paz. In fact, almost every meal we had in Bolivia had some type of potato in it. High up in the Andes Mountains, the chuno potato thrives. After they are harvested, these potatoes are freeze-dried and can last for years, making them a great vegetable to stockpile in case of an emergency. A popular potato dish beloved by many Bolivians is sopa de mani. We think it would make a great fall meal, so we're sharing the recipe below.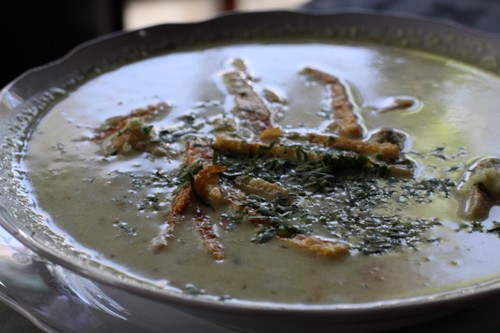 SOPA DE MANI
INGREDIENTS
2-3 tablespoons vegetable oil
3/4 pound chicken breasts
1 large onion
4 cloves garlic
2 carrots
1 teaspoon oregano
1/2 teaspoon cumin
6 cups chicken stock or water
1 cup raw unsalted peanuts
4 medium yukon gold or other yellow potatoes
1/2 cup rice
1/2 cup fresh or frozen peas
Salt and pepper to taste
Vegetable oil for frying potato sticks
DIRECTIONS
Finely mince the garlic and onions. Peel the carrots and cut them into small cubes.
Place the vegetable oil in a large soup pot and heat over medium heat. Add the chicken and saute until browned on all sides. Add the onions, garlic, carrots, cumin and oregano and continue to cook, stirring, for 3-4 minutes. Add the chicken stock and bring to a simmer.
Place the peanuts in a blender or food processor and add 1 cup of water. Blend the peanuts until you have a thick, relatively smooth, paste. Add the peanut paste to the soup and stir well. Simmer the soup for an hour.
Peel the potatoes, reserving 1 for later use. Cut the potatoes into small wedges and add them to the soup. Cover and cook until potatoes are soft. Mash them gently.
Add the rice and let simmer for 20 minutes.
Taste the soup for seasoning, adding salt and pepper as needed.
Add the peas to the soup and continue to simmer for 10 minutes.
Cut the remaining potato into matchsticks. Heat oil in a small pan and cook the potatoes until they are slightly brown. Remove from the pan and season with salt.
Serve the soup in bowls with the matchstick fries on top!