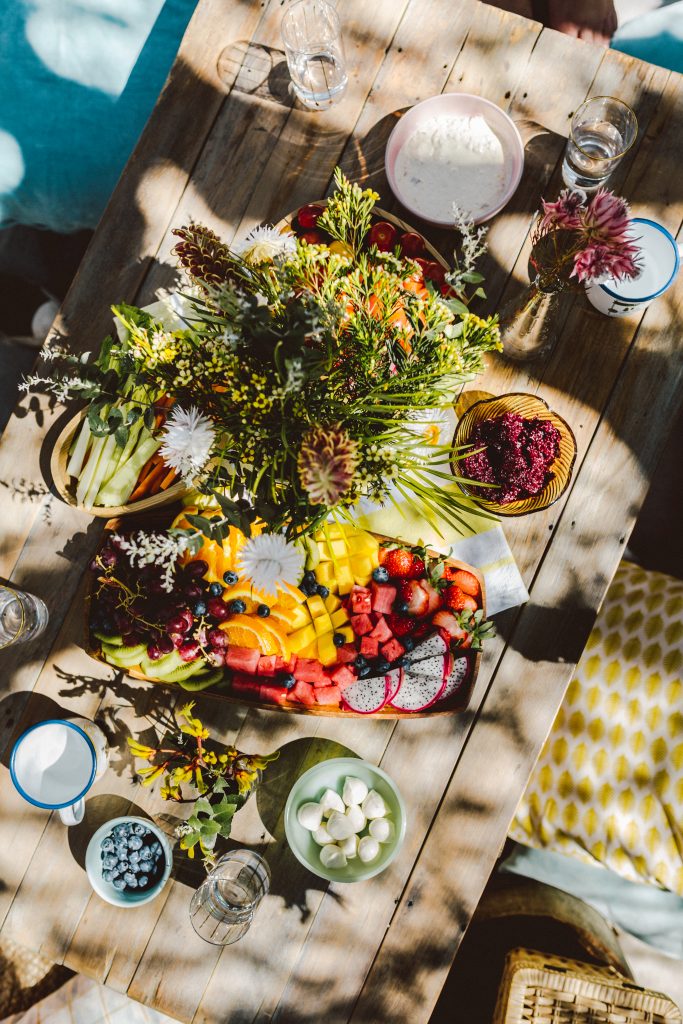 Special occasions can happen anywhere—at school, at church, at grandma's house and often times right at home. When your family and friends are together, so many special moments can be had and food is certainly always almost a part of it. It can be tough to find meals that please everyone, but with the help of a few of our Tea Ambassadors, we've put together a spring menu perfect for all occasions. Here are some fresh, healthy and kid-friendly recipes for you! 
APPETIZER
Let's get the party started… with an appetizer from our longtime Tea friend Molly of Still Being Molly.
SALSA VERDE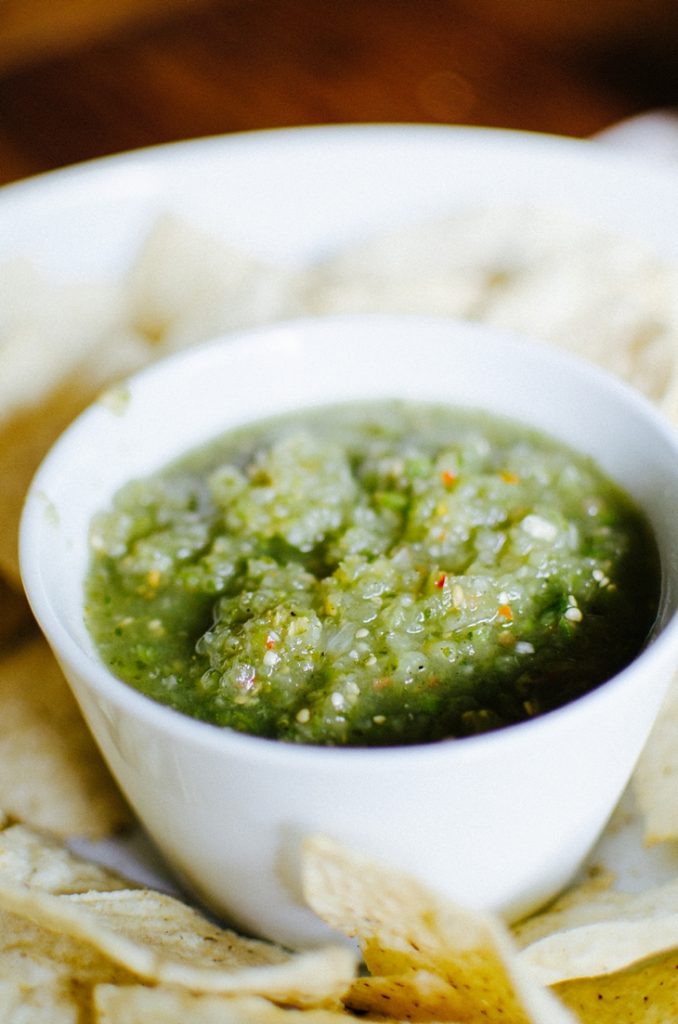 We consider salsa to be a crowd-pleaser. Often tomato-based, this dip comes in many different variations… made with ingredients ranging from fruit (mango!) to beans and meat (queso!). Molly's version is made with tomatillos, a green nightshade plant also known as the Mexican husk tomato. She adds jalapeno for some spice and lime to give it a fresh kick. It can be made ahead of time and stored until the day of your party. Place it in a bowl, surrounded by tortilla strips and veggies and you have a simply delicious appetizer. Head on over to Molly's blog, Still Being Molly, to get the full recipe!
More appetizer ideas…
A beautiful spread of Italian-inspired Grilled Vegetable Antipasto
Argentinian Rolled Empanadas, made with light and airy phyllo dough
Masala Omelette filled with Indian spices
MAIN COURSE
Spring time dishes and sides should be light, refreshing and filled with fresh vegetables, grains and herb sauces. If you're lucky to have a farmer's market in your town, head there to select the freshest ingredients!
BIB LETTUCE SALAD WITH DRIED CHERRIES, BACON + FETA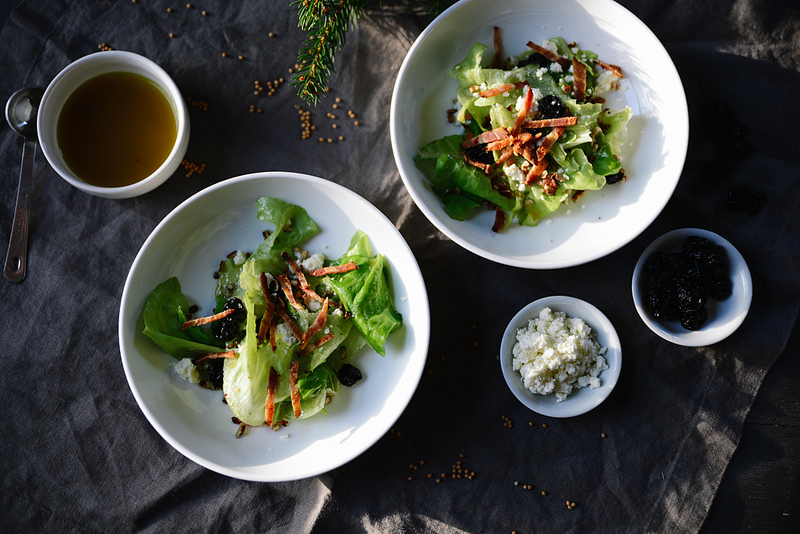 This delicious salad from Elizabeth Jacob, features crisp and buttery Bibb lettuce with feta, cherries, bacon and a mustard vinaigrette dressing. You could add almost anything to this salad, from grilled chicken to tofu. Head on over to Elizabeth's blog to get the full recipe!
PESTO CHICKEN SALAD
Pesto is one of those easy-to-make sauces that tastes amazing on just about anything. This chicken salad from Molly's blog, takes the yummy, herby taste of pesto and mixes it with creamy Greek yogurt for the perfect sauce to add to shredded chicken. Before your party, you can spoon the salad onto crackers, pita triangles or crostini for easy to eat bites. Or, let your guests add it to their salads! Head on over to Molly's blog for the full recipe.
BAKED CAJUN RUTABAGA CHEESE FRIES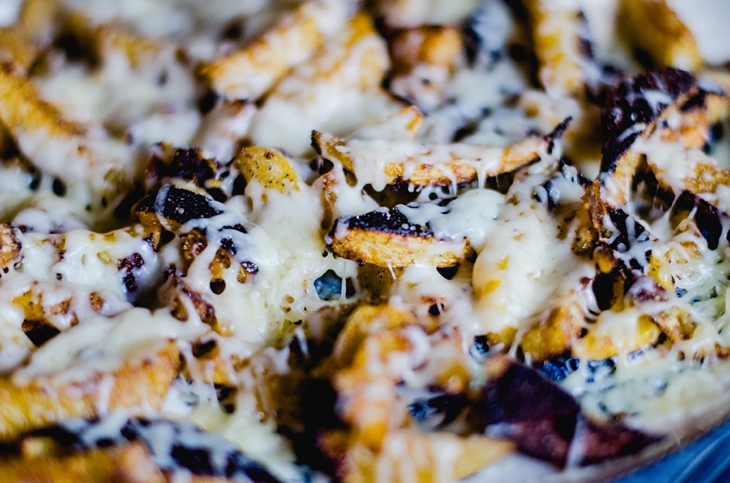 This alternative to the potato fries your used to incorporates a lesser-known veggie – the rutabaga – into a yummy and healthy side dish. Molly adds Cajun seasoning to these baked fries to give them a kick. Serve them with your leftover Greek yogurt pesto sauce as a dip! Head on over to Molly's blog for the full recipe.
More main dish + sides ideas…
Coconut Kaboucha Squash soup with a hint of Japanese 7-spice blend
A pizza with a French-German inspired twist featuring thinly sliced potatos, bacon and crème fraîche
Greek-inspired roasted peppers filled with lamb and quinoa
A light and citrusy Lemon Papparadelle Pasta inspired by the Amalfi coast
A Japanese Udon Noodle Soup with an add-your-own toppings bar
DESSERT
Saving the best for last… here are a few healthy (kid-friendly!) recipes that will have everyone leaving happy and full.
PALEO VANILLA CASHEW CAKE + CHOCOLATE BERRY GANACHE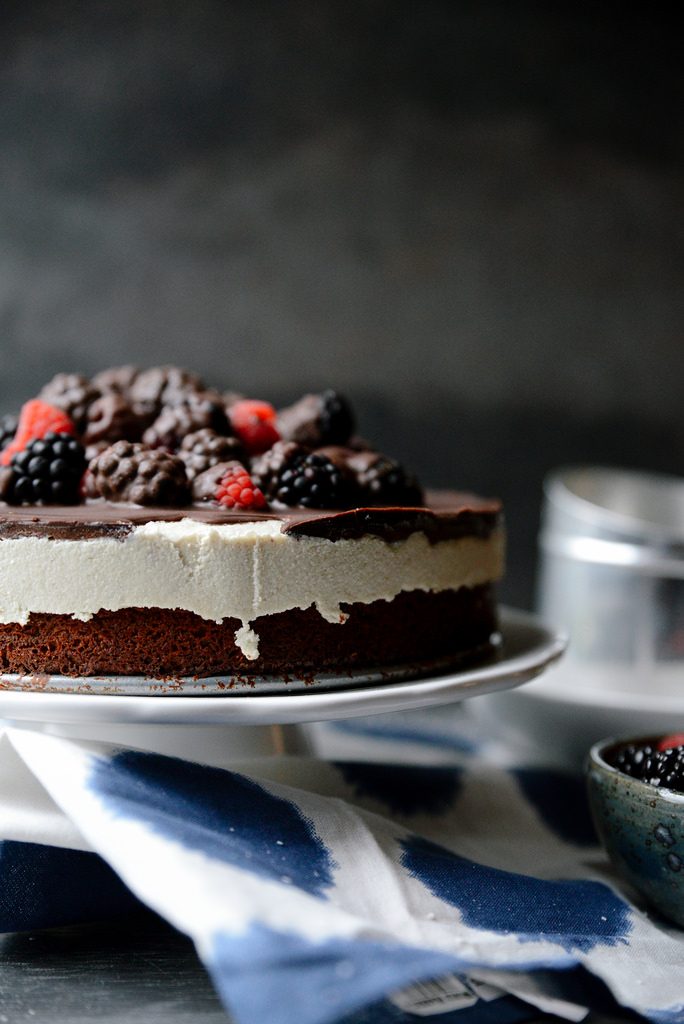 This is one of those awe-inspiring desserts that is sure to be as tasty as it is beautiful. We're so inspired by Elizabeth's recipes, all catered to a diet called Special Carbohydrate Diet which helps alleviate symptoms of Crohn's disease. Head on over to her blog to get the full recipe!
BROWNIE, RASPBERRY + MILK POPSICLES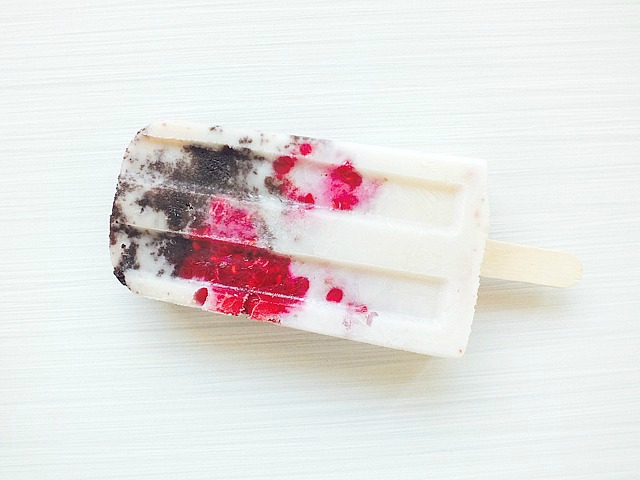 Let the kids hang in the backyard while they eat these Brownie, Rasberry and Milk Popsicles from our friend and Ambassador,  Jahaila. Filled with pieces of brownie, fresh raspberries and topped off with milk, you'll want to make sure to make extra for the grownups, too! Head on over to Jahaila's blog, Girl Nesting to get the full recipe.
More dessert ideas…
A visually-stunning and delicious Japanese Persimmon Fruit Galette
A fluffy and fresh Australian-inspired Pavlova with Fresh Strawberries
A sweet and decadent Buttermilk Pie
An impressively-easy Italy-inspired Lemon Olive Oil Cake
What are your favorite spring time recipes? Share yours with us by submitting a recipe here.