Over the next few days, we'll introduce you to a group of amazingly talented women. They are moms, small business owners and entrepreneurs, friends and all around good people (among many other attributes). We feel incredibly lucky to have them as our Tea Brand Ambassadors. We launched our ambassador program in early 2016 with hopes of connecting with customers who truly embody the Tea spirit. Starting small, reaching out to a few people we had met or worked with before on smaller projects. We've been blown away by how Tea shines through their every day lives. So, without further ado, it's our pleasure to introduce you to Lisa Jackson. Read on to learn about her family, her favorite Tea item — and don't miss the recipe she's sharing for her black bean polenta dish, it's delicious!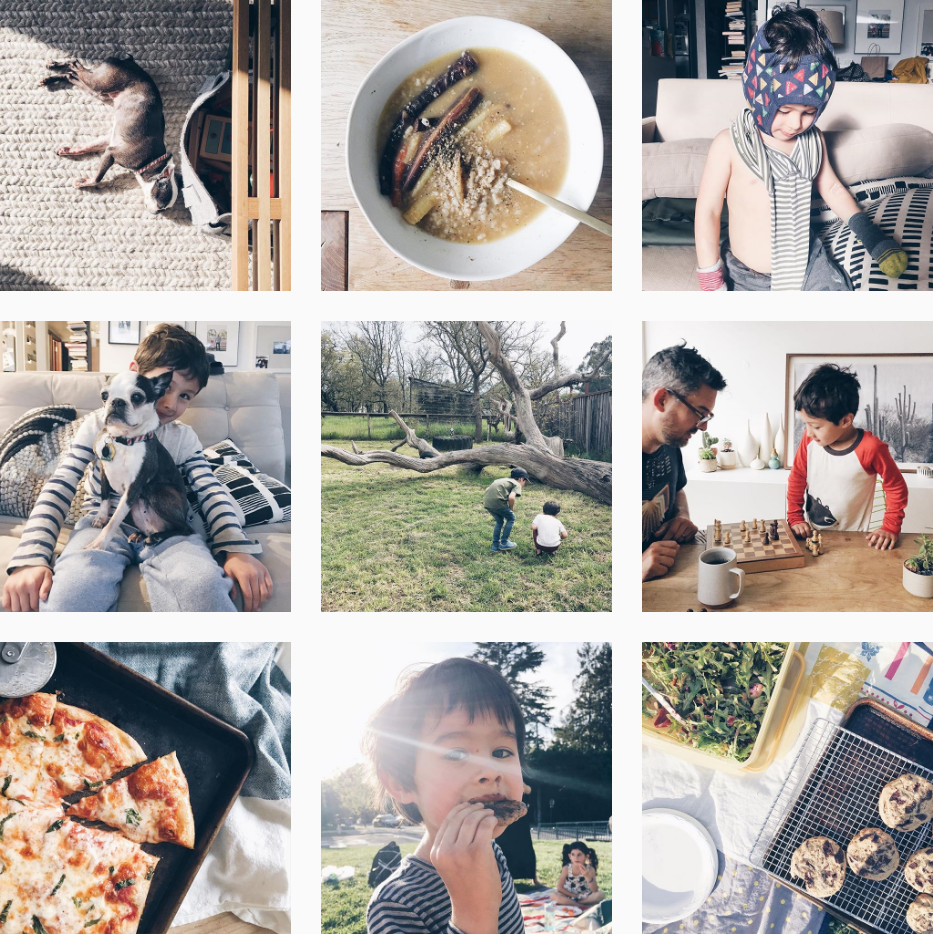 Hi Lisa! Tell us a little bit about your family…
We are a family of four living in Berkeley, CA. Our family of four consists of me: I love design, photography (check out her amazing Instagram feed!), baking, cooking, taking walks, crafting, sushi, and movie nights. My husband Nick: loves music, beer, running, camping, coaching little league baseball, and his job as a staff attorney at the 9th Circuit Federal Court of Appeals. Lucas: he just turned 6 and loves baseball, movies, soccer, swimming, kindergarten, drawing/crafting, salmon sashimi, Pokemon, Legos, Star Wars, popsicles, and hanging out with his friends and Theo: at 3.5, he loves creatively dressing up, listening to music, building pillow forts, playing with Magnatiles, cooking with me in the kitchen, wearing hats, and eating pistachios, fruit and bok choy.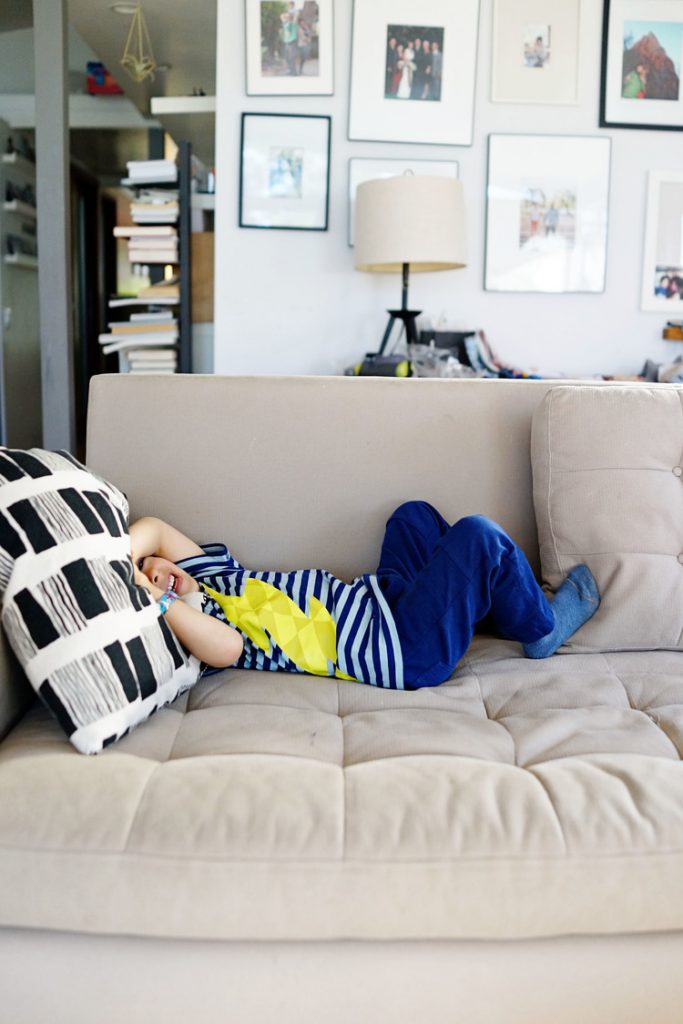 What's your favorite piece of Tea currently on the site?
I love all the graphic tees for boys right now. My kids basically live in t-shirts and we especially love the
Aye Aye Captain Graphic Tee
and the
Gran Premio Graphic Tee
from the Italy collection (that particular green color is a muted avocado that I can't get enough of, and the boys' grandfather used to race cars, so it's extra special).
If you could bring your family on a trip anywhere in the world, where would you go?
I think it would be amazing to bring my family to Japan. We all love Japanese food and culture — hello, sushi and Pokemon!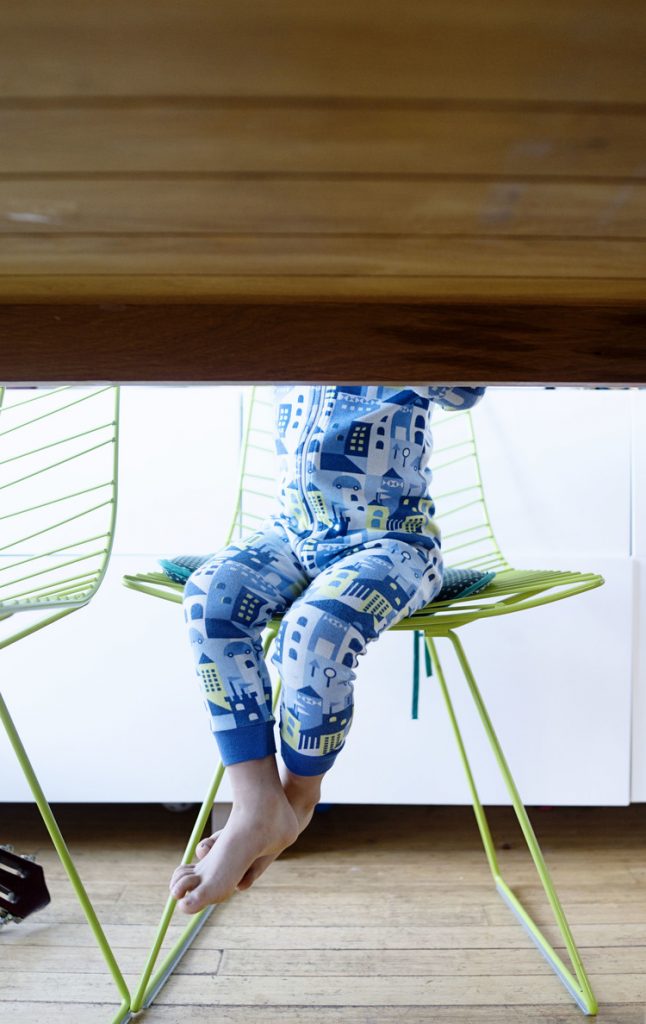 Check out Lisa's incredible design and stationery company, Good on Paper and make sure you take a peek at her blog. It's filled with yummy recipes, TONS of interior design inspiration and fabulous pictures of her adorable family. Here, she shares her recipe for Black Bean Polenta… a dish guaranteed to satisfy the whole family.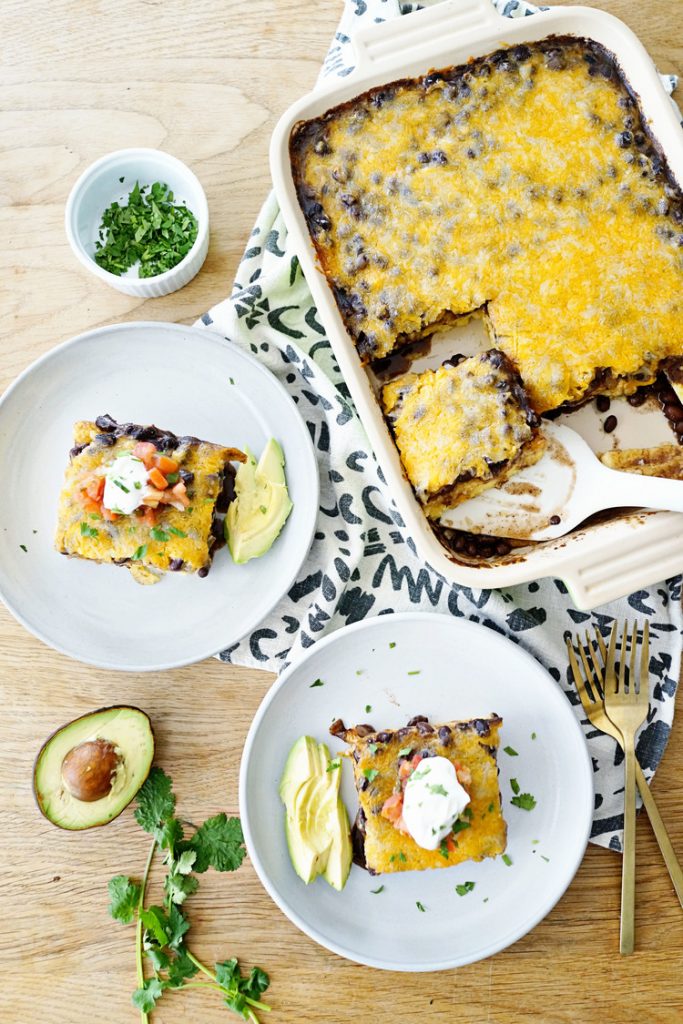 One of the biggest challenges as the cook in the house is making something that satisfies everyone. This
Black Bean Polenta
does the trick–we all love it, it's inexpensive, makes amazing leftovers, great for potlucks, plus it's vegetarian and gluten free. I love the version the 
Juice Bar Collective
makes and found a version from
Farmgirl Gourmet
that I slightly modified.