Last Thursday we launched a brand new event for Tea –  we invited local bloggers and media to our headquarters in the Potrero Hill neighborhood of San Francisco, to give them a sneak peek of our Fall 2011 Back to School line before it's released later this summer.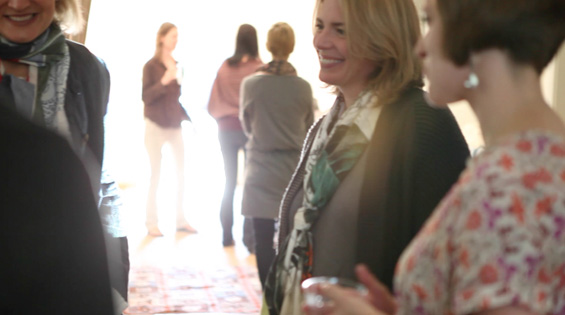 Our invite list included fashion bloggers,  parenting bloggers, writers for local media like Red Tricycle and SFGate, and representatives from local mother's groups such as Southern Marin Moms. We welcomed them to our showrooms to share margaritas with us and meet some of the team at Tea. They chatted with the founders of the company, and had the opportunity to hear the design inspiration and outfitting messages of our Fall 2011 line directly from our designers and merchants.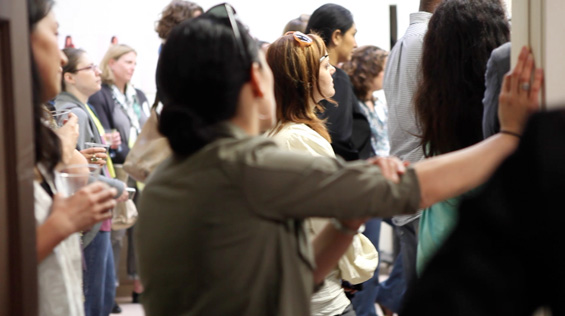 And we all had a blast! It was a great opportunity to network and meet people face-to-face whose blogs we all read and love.
(above) Alix from Modern Kiddo explores our new line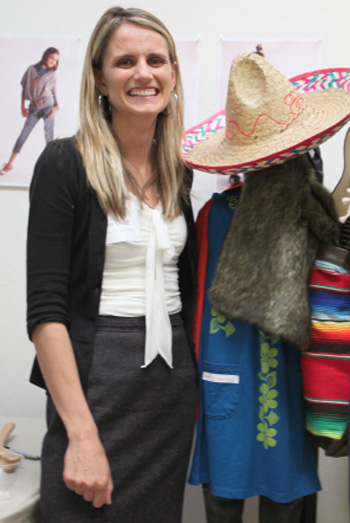 (above) Amy Graff from SFGate shows off an outfit she styled
We made a lot of new friends and loved the opportunity to show off our upcoming collection, which will be appearing in stores and online in the next few weeks. The destination hasn't officially been announced yet, but if you look closely at the photos above and below you may be able to guess where we went…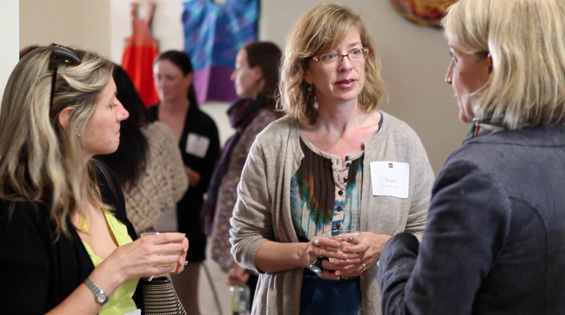 (above) Maria from Geekymummy and Nancy Davis Kho from Normalarkey talk to Leigh Rawdon, co-founder of Tea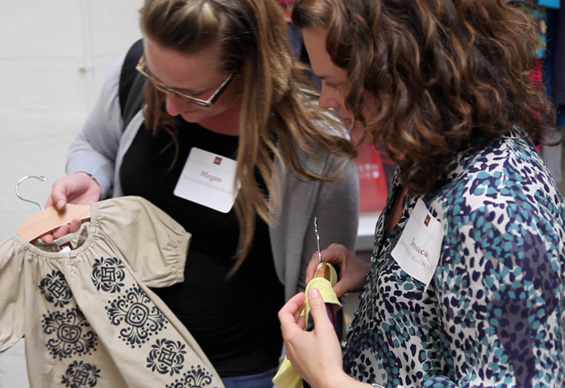 (above) Megan Flatt and Jessica Edelen from Southern Marin Moms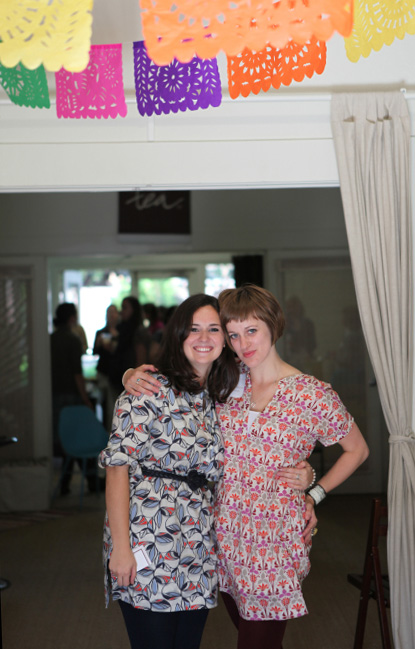 Michelle and Nuala, organizers of Tea's Open Studio
To all the bloggers who attended the event – we loved having you! Thank you for helping us make our first Tea Open Studio a huge success.