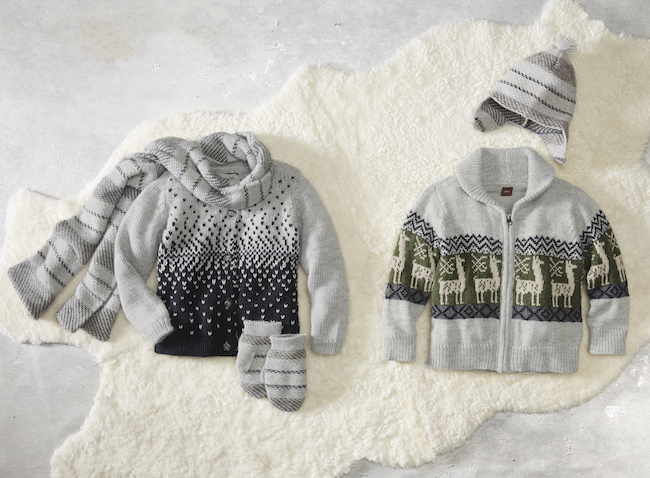 This holiday season, we're introducing sweater knits in the softest Alpaca-blends crafted in Peru. Have you ever heard of Alpacas? Alpacas are a South American camelid, the same species as a llama. Alpacas were raised by the Incas in South America more than 6,000 years ago, and clothing made from their hair was so special, it was worn by only Incan royalty. To this day, alpaca wool is a high quality wool used to make super cozy clothing around the world. We feel lucky to be able to share these special styles with you!
Alpacas have been bread in South American for thousands of years. They are kept in herds that graze in the high altitudes of the Andes mountains in southern Peru, northern Bolivia, Ecuador, and northern Chile. Alpacas are smaller than llamas and are bred specifically for their fiber. Alpaca fleece is a natural fiber harvested from an alpaca; similar to the way people have used sheep's wool. It is naturally water-repellent and fire resistant. Alpacas were a crucial component of ancient life in the Andes, as they provided not only warm clothing for harsh winters, but also their meat. The quality of alpaca wool quickly spread from Peru to Europe and is now coveted by many clothing manufacturers around the world.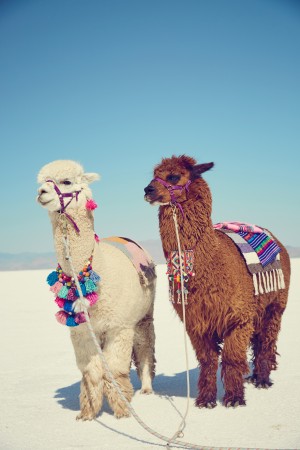 Here's a picture of our friends, Little Bean and Eleanor, two alpacas that came on our catalog shoot with us. As you can see in the picture, alpaca wool comes in many different colors (22 natural colors!) although white is predominant. And a plus for our littlest citizens, alpaca wool is warmer and less prickly than sheep's wool making it extra cozy and warm. Our styles come in grays and white, with alpaca designs adding a touch of whimsy to the silhouettes. We know that these soft and cozy Alpaca-blend knits for little ones are the season's most covetable gift. Shop our alpaca wool styles now!
From left to right, top to bottom: Alpaca Marti Blend Sweater, Las Alpacas Zip Sweater, Marti Baby Sweater Dress, Chulengo 3-Button Sweater, Emilio Hooded Cardigan, Pablo Sweater Overalls, Steppe Scarf, Steppe Ear-Flap Hat, Steppe Mittens