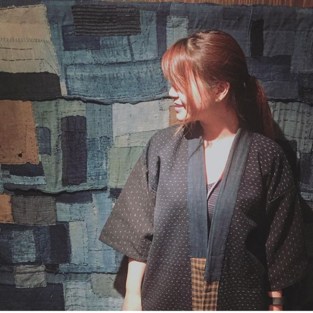 To help everyone at Tea "go there," we make a yearly contribution to each employee for international travel and exploration. Upon their return, our Tea travelers write a blog post to share their adventures with all of us (and the world)! We're so excited to introduce you to Grace, our Assistant Designer for Girl. This past spring, Grace traveled to the small artisan town of Fujino, Japan where she had the unique opportunity of attending a 2-week workshop on how to sew traditional Hanten (a quilted, kimono-style jacket worn as a winter staple since Japan's 18th-century Edo period). 
Follow along as she shares her adventures!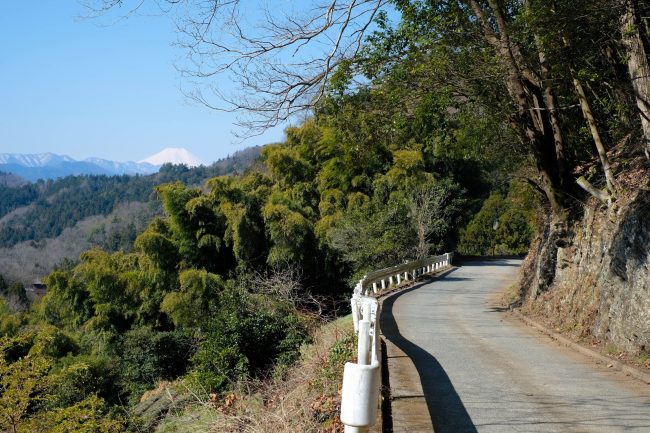 The workshop was a continuation of a workshop I attended last year, which was focused on Japanese traditional indigo dyeing techniques.
Our group was made of 8 different individuals from 6 different countries, each with a unique background and skill set. The village that we stayed in for the duration of the workshop was breathtaking—an endless sea of trees and tea leaf farms covered the landscape along a narrow winding road. The house that we stayed in belonged to our workshop leader, Bryan. It was a dream, its traditional structure filled with furniture handmade by our workshop leader, and enough weaving looms and supplies to start his own mini museum. In additional to being an extremely kind and humorous individual, Bryan was a walking treasure chest of information about all things indigo related and was eager to share his wealth of knowledge and experience with our workshop group.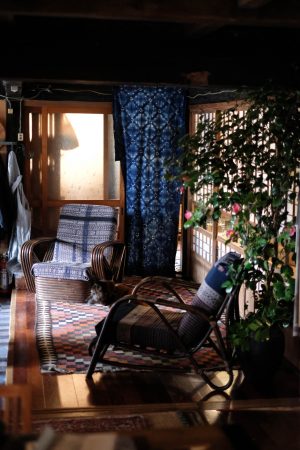 In the short 2 weeks that we got to spend hidden away in the mountains, two jackets were hand-stitched under the instruction of a professional kimono maker, invited by Bryan. The first jacket (pictured below) had a denim shell with a half lining made from old vintage towels that Bryan had dyed with persimmon tannin, giving them a lovely rust color.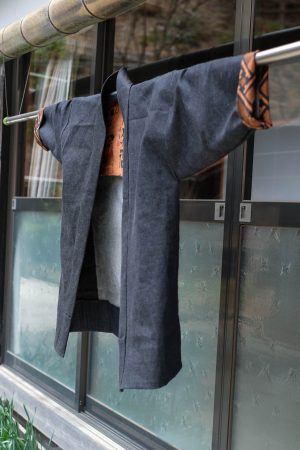 The second jacket was stenciled with a personalized insignia and then dyed with either soot or indigo. I had experimented with dyeing textiles with indigo at the workshop last year so I chose to dye my jacket with soot to learn about process. This jacket was lined with a shibori (Japanese tie-dye) fabric that we had hand-stitched, pulled, and then dyed in indigo. I was a little sad to cut into a sheet of fabric that had taken me over 50 hours to prep prior to the trip, but I now have a one-of-a-kind jacket that will never be replicated and that I will wear with fond memories for years to come.
The experience is one that I will always treasure. It has continued to not only inspire me to look for unique trades and skills in my own culture, but also opens my eyes to the complexity and value of traditional trades in another cultures. I wouldn't dream of trading all the late nights spent hand-stitching or the blue hands from working in the indigo vats for any other experience!