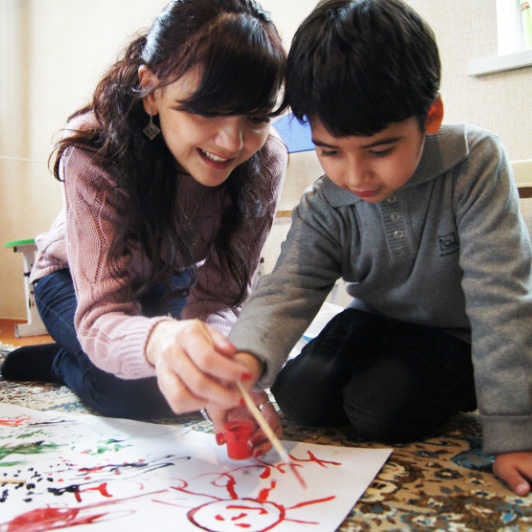 This season, Tea is partnering with The Global Fund for Children to give back to their grantees all around the world. This month, we're featuring Iroda in Dushanbe, Tajikistan. Learn more about this wonderful organization below.
Tajikistan, which borders Afghanistan and China, is the poorest of the former Soviet states and has faced civil war and instability over the last twenty years. The country's poverty and political unrest has had severe consequences for Tajik children's well-being. The lack of medical specialists and updated medical knowledge about children with disabilities, and in particular, autism spectrum disorders (ASD) is a major issue for the Tajik people. Most children with ASD live in the shadows. They are frequently misdiagnosed, kept isolated in their homes, or institutionalized because their families struggle to care for them.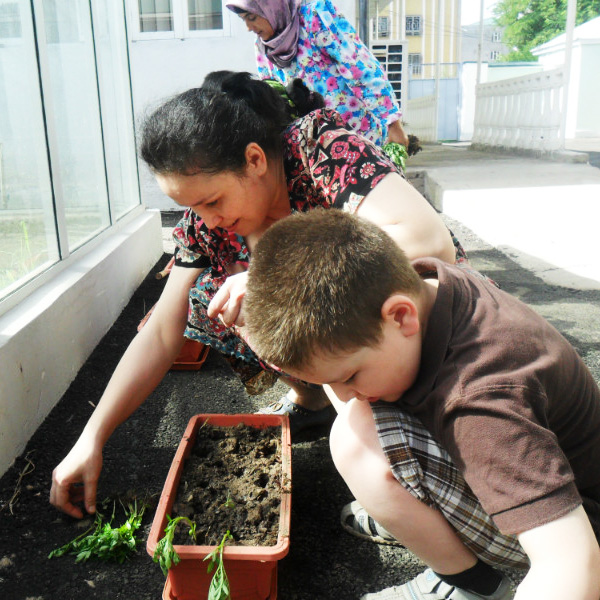 Iroda, which is an acronym that means "willpower" in Tajik, is the pioneering organization in Tajikistan for working with children with ASD. Previously, there was no process available for diagnosing the condition, and no medical or educational services available to children with ASD. Founded by parents of children with ASD, Iroda provides education and therapy to match the child's individual needs and helps them transition into formal schools. Iroda also trains educators, social workers and parents to ensure proper care of these children. Iroda programs provide for children ages 6-12 with ASD along with early intervention for children under 6 and parent support groups. They offer community-based services with the help of several parents fundraising efforts. Iroda is truly an inspiration as a pioneer in their country, all backed by community efforts. It is an honor to be able to support their organization and help them achieve their goal of changing the way people treat ASD in Tajikistan. Don't forget when you make a purchase this at TeaCollection.com this month, consider adding a donation with Iroda in mind. Even a little bit will go a long way!
All photos courtesy of © Iroda.