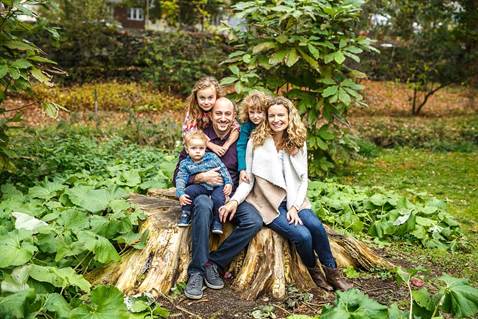 Over the course of the next few weeks, we will be introducing you to the moms of Tea Collection. These amazing women are superstars at work, and at home. Follow along as we introduce them to you and share insight into what its like to work at Tea Collection as a mom (pet moms, too!). Next up, meet Brooke, our Eastern US Territory Manager based in Boston. She has the amazing job of connecting with boutiques across the East Coast that carry Tea Collection and is mom to three little ones under the age of 6!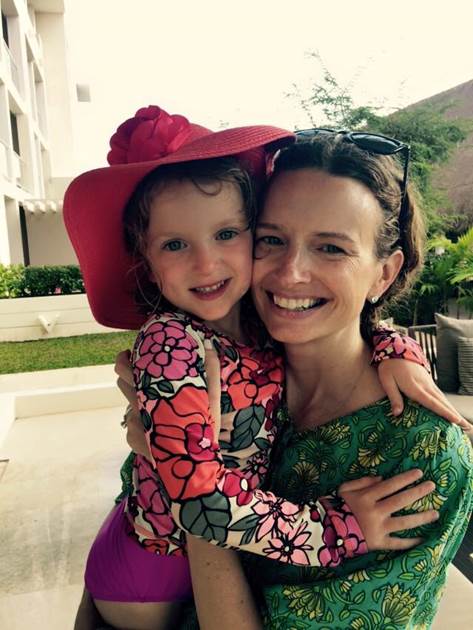 How many years have you been working at Tea?
11!
How many kids (or animals) do you have?
Lucy (6), Fiona (5), Jack (1).
What's your favorite thing about being a mom?
Being with the kids and exploring the world through their eyes.
What's your favorite thing about working at Tea, as a mom?
Believing in our overall mission of "going there" – across the street and across the ocean.
How do you balance family and work?
I tend to make decisions on what I won't I regret later in terms of how to spend my time. I also make sure that while my kids know I will miss them on a work trip, they also know that I am going to have a good time, be super productive and they are going to have a great time too while I am gone. We have a big village including my mom and mother-in-law who are there to support our family by making trips to come and stay and enrich our kids' lives in the meantime. That means the world to us! There are so many good role models out there right now for working women. (including my own mom).
One of my favorite quotes right now: "Don't confuse having a career with having a life." – Hillary Clinton
If you could be transported somewhere, right this instant, where would you go?
Honestly, back to Costa Rica with the monkeys in the trees playing over my kids in the pool, looking out at the sunrise over the ocean. (Check out Brooke's Costa Rica travel post here!)
How are you celebrating this Mother's Day?
Family Time! Boston Red Sox game with the whole family – a day in the sun!
Anything else you want to share? 
I am so grateful to work with women that support each other in the drive to succeed both at work and home. I cherish our connections.
Make sure to check back over the next few weeks as we highlight more Moms of Tea!