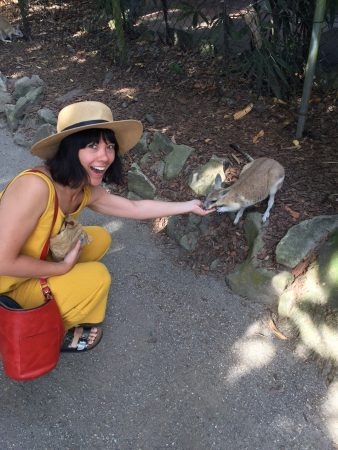 To help everyone at Tea "go there", we make a yearly contribution to each employee for international travel and exploration. Upon their return, our Tea travelers write a blog post to share their adventures with all of us (and the world)! We're so excited to introduce you to Kathryn, our Assistant Merchandiser for Girls Dresses and Leggings. Follow along as she shares tales from her trip to Australia! 
My husband Jake and I have been trying to figure out our "next big trip" for years.  Since we both grew up on the East Coast, we wanted to try to take advantage of our current San Francisco location and head further west.  Australia has been on my travel list for quite some time – it's so full of energy, has so much diversity in landscape and is home to so many unique animals.  Another reason we decided to venture to Australia was to visit one of my dearest college friends, Kaila (and her husband Timmons) who have been living in Fremantle, Western Australia for the last few years.  It was perfect timing since they are moving back to the states soon – and I'm so glad we took the time to visit.
Our plan was to spend the first week on the east coast, a little city time in Sydney and a little beach and rainforest time in Port Douglas, Queensland.  We explored the Great Barrier Reef on a sunset sailing trip, fed kangaroos and wallabies at a wildlife park and went searching for cassowaries in the Daintree Rainforest (unfortunately, with no luck).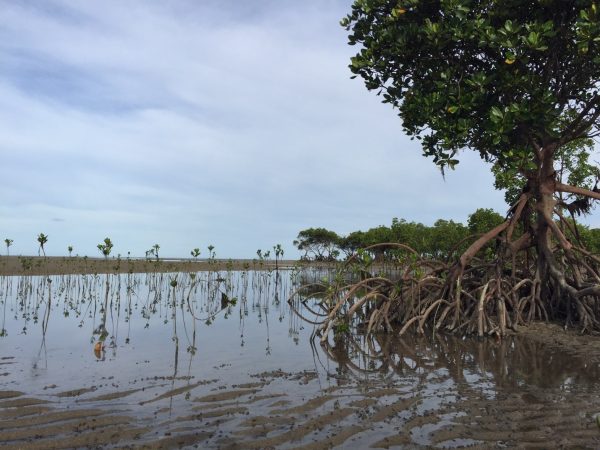 Queensland really felt like a different planet.  We arrived just in time for the new moon, which meant extreme tide changes.  We would take an afternoon beach walk every day when the tide was low.  The roots of the mangroves would be exposed and it felt like there were miles of beach before the ocean. It was so serene!
And then there was the flora and fauna.  Everything just seemed bigger and brighter.  The leaves of the trees in the Daintree are larger than any we'd ever seen, the bats have wingspans a meter wide, neon birds have deafening conversations in the trees at dusk and the fruit looks like bright furry toys.  At the market in Port Douglas, we saw these rambutans and mangosteens, and just had to try them (tasted a little like lychees).
After our east coast adventure, we hopped on a cross-country flight to Perth, in Western Australia (WA).  We didn't know what to expect there since I hadn't met anyone who had visited WA before.  Kaila and Timmons pretty much said, "we got it covered – just get here and we'll show you around!"  So, we decided to just roll with it.
Our first day in WA, Jake and I took a ferry over to Rottnest Island for a little day trip.  Rottnest Island is a fantastic little island (about 7 square miles) off the coast of Perth that has been turned into a nature preserve.  It is home of quokka, which is also known as the happiest animal on earth.  Seriously, go search for quokka and you will find countless selfies and hilarious photos of this adorable little marsupial.  They are definitely not afraid of people and will come right up to you in search of food.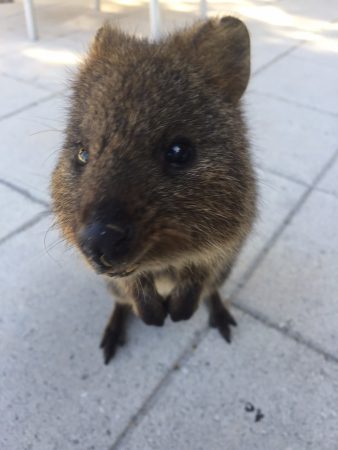 While the quokkas were super cute, the island's beauty is not to be undersold.  Rolling hills, with beautiful white sandy beaches, crystal clear water with dramatic rocky cliffs, and huge pelicans diving for fish are all over the island.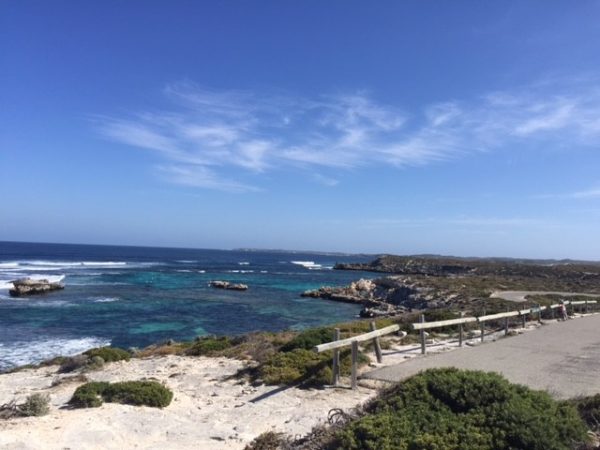 Next up, was our getaway to the Margaret River wine country.  The first thing I saw when we arrived at our Airbnb was a red kangaroo who came right up to our front deck to greet us.  We were staying at a pecan farm, and the kangaroos just loved to hang out among the trees and in the field.  It still didn't really sink in that the kangaroos were really wild animals there, and the novelty never really wore off!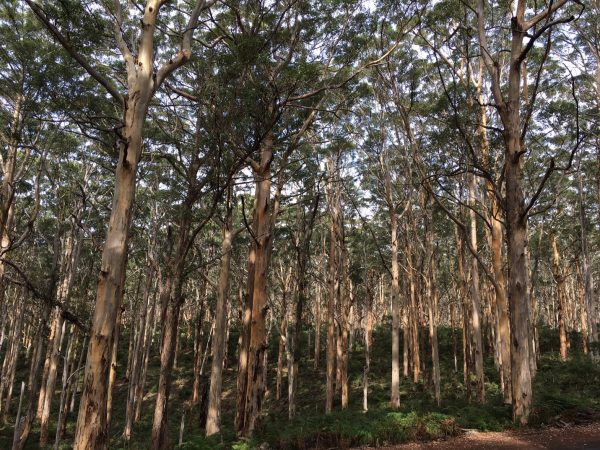 The Margaret River region is also home to gorgeous national parks with stunning rocky coastlines and epic surf breaks in turquoise water.  We drove through the Boranup Forest, which is home to the enormous Karri trees.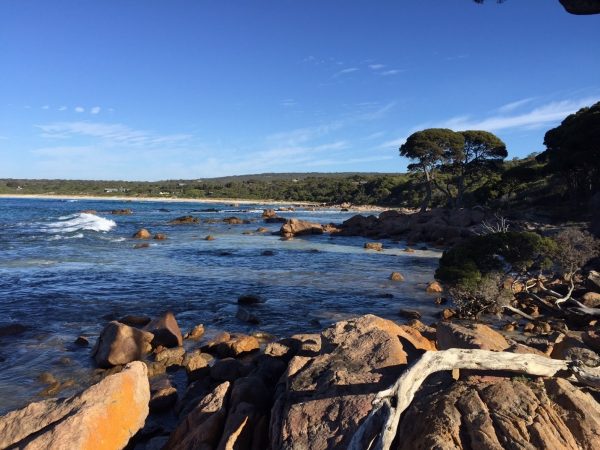 Our last day was spent walking the city of Fremantle.  It was a beautiful fall day, without a cloud in the sky.  The architecture reminded us both a little of New Orleans, with the ornate iron balconies and brightly colored buildings.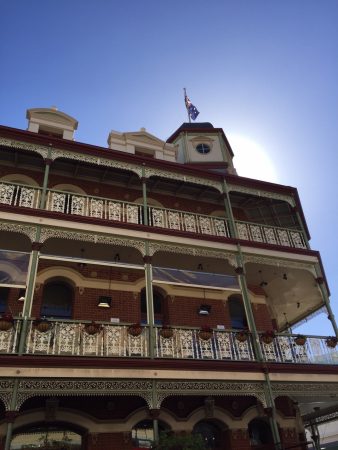 Western Australia is underrated.  Yes, it is very far, but so worth it!  Our trip was a great introduction to Australia and we can't wait to come back to explore more. Until next time!