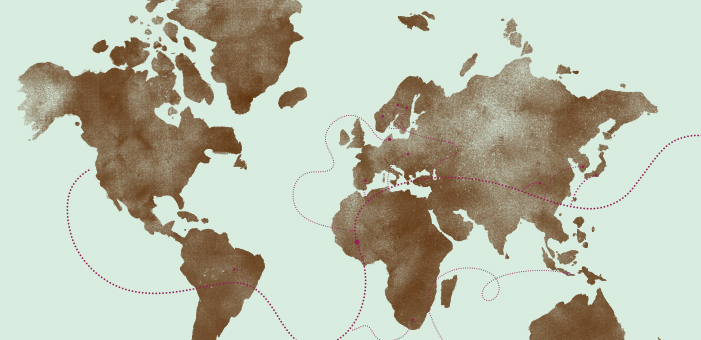 As we end one year and make our way into another, we're taking this chance to look back and explore the places our collections have taken us. Tea has made it to over many different countries, met hundreds of caring people, learned how to sing and dance and say hello in countless languages. Most importantly, we've gathered all the inspiration along our way to share with you. Here's a look at some places we've gone over the past few years.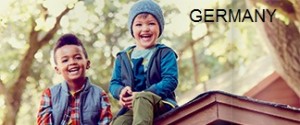 Germany, Fall 2014 // We travel from the blue harbor of Hamburg to the bold and bright streets of Berlin, from the fairytale feel of the Bavarian forest to the steep slopes of the German alps. Every thread of this collection was inspired by the art, color and energy of Germany.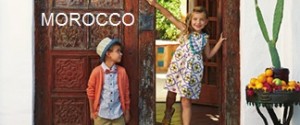 Morocco, Spring 2014 // From the moment we stepped off the plane, Morocco had us completely entranced. Everything inspired us, from the intricate tile in Fes, to the bold fabrics of Marrakech and all the camel and kitties in between.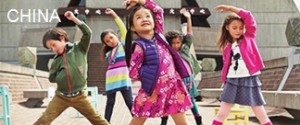 China, Fall 2013 // Urban China is so big, it's hard to take it all in. The cities are huge, the palaces are massive. Contemporary art is rooted in traditional crafts that have been around for centuries. China swept us away with energetic optimism.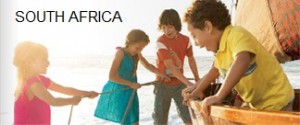 South Africa, Spring 2013 // On our trip to South Africa, we noticed that pride runs deep – in music, sports, craft and design. This creates a sense of unity amongst the many people and different cultures called "ubuntu" which means "I am what I am because of who we all are". We couldn't agree more.
Scandinavia, Fall 2012 // On our trip to Scandinavia, a region with bright colors, clean designs, and whimsical graphics, we explored Nordic design with some fresh Finland cuts and colors, a touch of the Swedish scene and modern Danish fashion.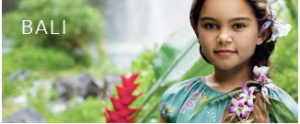 Bali, Spring 2012 // In Bali, you are surrounded by happiness, in every detail. From the smallest nuance (smiling eyes) to the grandest gesture (temple offerings). Our journey took us from the capital city of Ubud to the laid-back surf vibe of Kuta Beach, with many stops in between.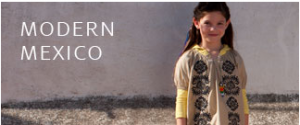 Modern Mexico, Fall 2011 //  In Mexico City, we fell in love with gardens and courtyards, pottery and painted patterns of blue. The magic of Mexico came back with us in two-tone azul patterns, flower prints and colorful graphics with a Mayan and pop culture spirit.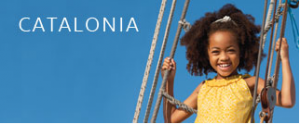 Catalonia, Spring 2011// Catalonia is one of Spain's 17 communities. Its people have a strong sense of cultural identity, independence and their own language. We explored Barcelona and were inspired by the work of modernista artists and architects like Gaudi, Miro, Montaner and especially Picasso.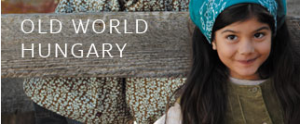 Old World Hungary, Fall 2010 // Old World Hungary, consisting of modern-day Croatia, Hungary and Romania, is a land of vibrant color, dazzling artistry and rich folk traditions. Our Fall 2010 collection celebrated the opulence of Budapest and the ornate charm of Bucharest.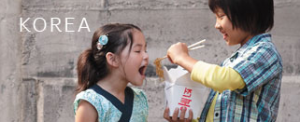 Korea, Spring 2010 // In Korea, we found a uniquely vibrant, energetic culture and a land of exuberant color, ornate architecture and beautiful artisanal crafts. Our Spring 2010 collection celebrated the vibrancy, beauty and balance of this extraordinary destination.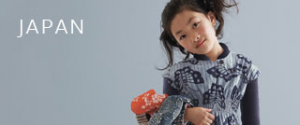 Japan, Fall 2009 // The aesthetics of Japan are part of our soul. Their innate simplicity and the cultural colors of indigo, black, and red move us immensely. Emily describes this trip as almost spiritual, honoring the culture that inspired Tea's founding aesthetic more than nine years ago.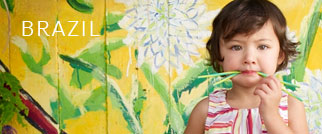 Brazil, Spring 2009 //  We headed to Sao Paolo, Rio de Janeiro and Brasilia to soak in the culture and get a glimpse of the urban jungle. We were inspired by museums, the beaches and the street art inspired our entire palette for the spring collection.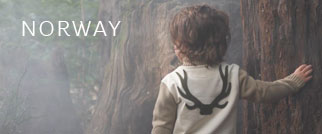 Norway, Fall 2008 // In Norway, we were instantly taken by the enveloping evergreens and the woodwork. We could sense this was a country that respected its natural resources and proudly celebrated them through craft. We were inspired by the metropolitan city of Oslo, folk art, and the fjords.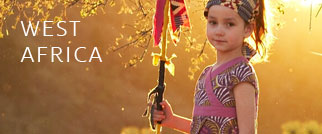 West Africa, Spring 2008 // In West Africa, we visited Mali, Burkina Faso and Ghana. We were inspired by the extraordinary architecture, hand-dyed textiles, and bold colors and motifs as well as the bustling marketplaces and visually stimulating clothes worn by the women.