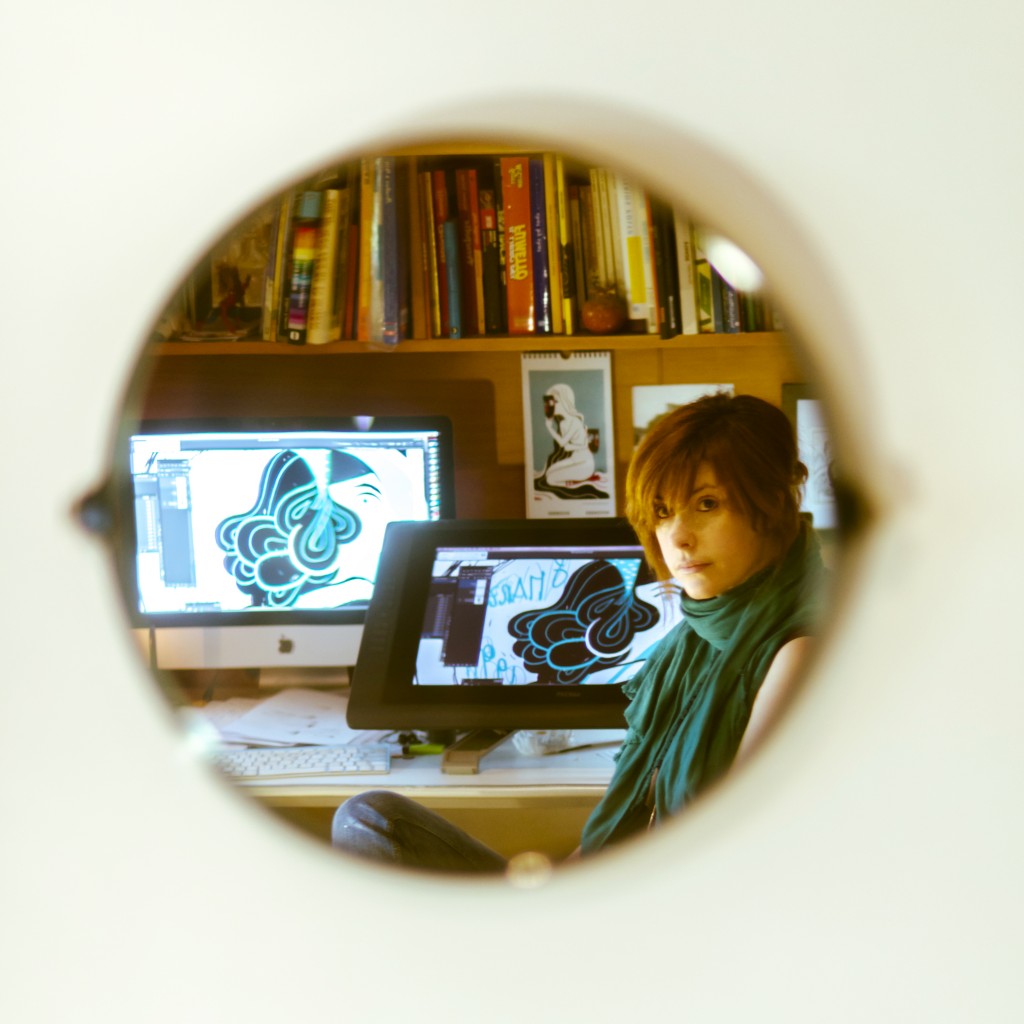 Meet Rita Petruccioli, the artist behind the beautiful mermaid design on one of our newest tees. In Rome, we were able to meet with Rita and instantly fell in love with her work. We were thrilled when she agreed to design a graphic for our Italy Collection.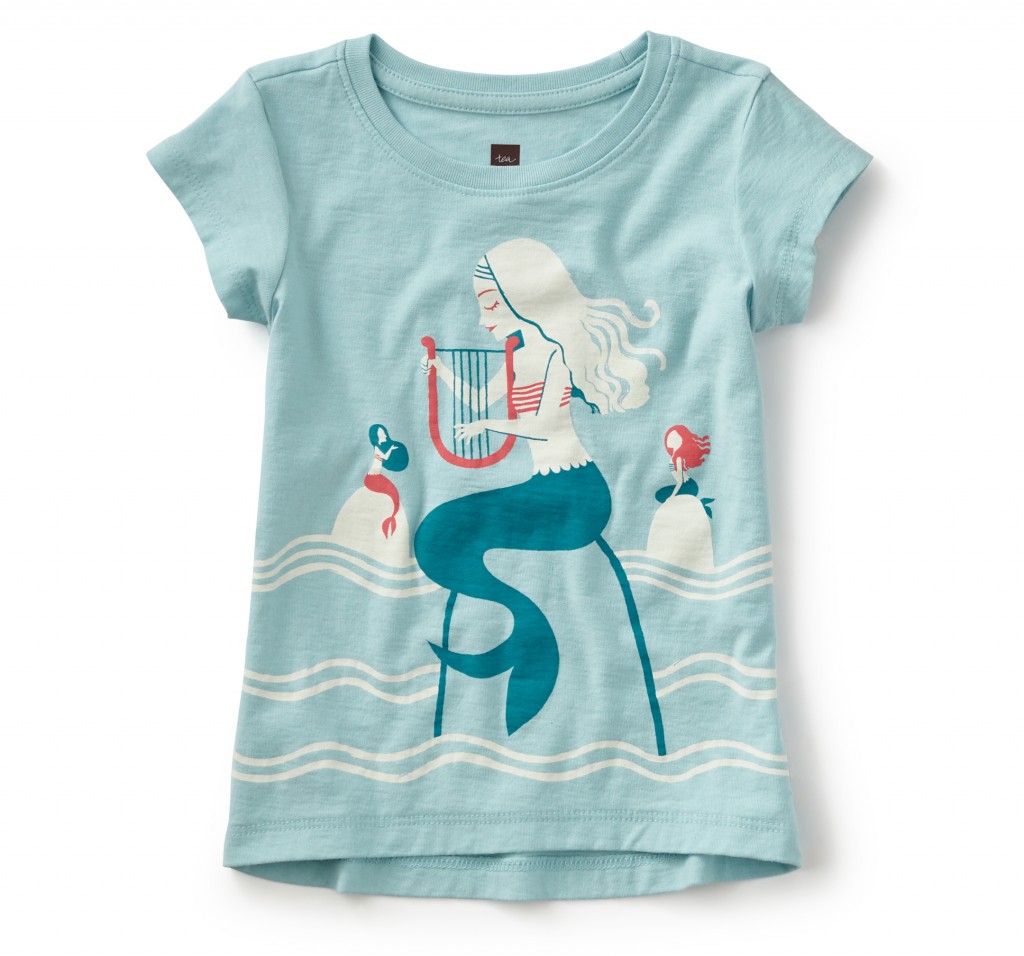 Our Serenading Sirens Graphic Tee tells the story of the Sirens of Li Galli, three small islands off the Amalfi Coast and home to the fabled sirens of ancient mythology. The story goes that several sirens lived on these islands. The most famous sirens being Parthenope, Leucosia and Ligeia. One of them sang, one played the flute and the last played the lyre. These magical mermaid-like creatures would lure sailors towards the dangerous rocks around the islands with their beautiful songs. We love how this graphic tells the tale! We caught up with Rita to learn a little more about her and process.
Favorite destination in Italy?
Venice.
Favorite destination?
I've never been out of Europe. But for now my heart is on the cliffs of the island of Rugen in Germany.
Did you always want to be an artist?
I've always loved to draw since when I was a child, but if you asked me back then what I'd want to do when I grew up, I would have answered "princess", "ballerina", "soccer player", "Batman" and "painter". All those things at the same time, if possible. As I got older, the goal became "cartoonist" or "animator" instead. Only when I was already an art student I chose to be an illustrator.
Favorite Color?
It changes from time to time. Currently, red.
Where do you get your inspiration?
For most of my subjects, I take a lot of inspiration from my life. The girls I draw always have something of myself in their attitude. Alternatively, I love working on symbolic characters of classical literature and especially from Greek mythology and northern Europe's legends.

What artists or art movements influence your work?
I look very much at artists of past centuries, especially the Middle Ages and Renaissance, such as Ambrogio Lorenzetti and Simone Martini, Art Nouveau and the Vienna Secession (especially Klimt and Carl Otto Czeschka), or illustrators from the 50's like Mary Blair, Alice e Martin Provensen or the Italian, Gaetano Proietti. I mix them up with contemporary influences, such as comics, cartoons, and graphic design.
Who are some of your favorite contemporary Italian artists and illustrators?
There really are a lot of good illustrators in Italy at the moment. I really like artists such as Lorenzo Mattotti, Manuele Fior, Gloria Pizzilli, Bianca Bagnarelli, Martoz, Il Pistrice.
Tell us a little about your typical work day…
My day is simple. My studio is at home, so I spend the majority of the day in peace and solitude. My work space is always a bit messy. Every time I finish illustrating a book I put everything in place, but when I get back to work on a new project, it's chaos all over again in five minutes. Tousle is an essential ritual for my creativity.  I have two tables, one for the computer and tablet, and one for actual drawing. Usually I make some sketches of the project with paper and pencil, and then I spend most of the day working on it with my Cintiq. Right now my days are divided between two projects: I'm working on a graphic novel in the morning, and after lunch break my day continues  with illustrations for a children's book. I have a terrace that allows me to relax and take little breaks during the day. Otherwise I go to the park or go to a bar that regularly hosts cultural activities in my area. I'm actually involved in organizing one of such activities, a reading group focused on illustrated books and comics.
What's your favorite project to date?
I really enjoyed working on Tacita Silva, a concertina book that I designed for the independent label Inuit. It is a book printed using the Risograph technique in three colors and designed to be either unfolded and leafed through as a normal book, or viewed as a single long image. I like this project because there is a lot of myself in it, both in the graphic style and theme. Risograph's print method is interesting and from this project other experiments with this technique were born. Now, together with Inuit I hold workshops about Risograph book printing and designing, both for children and adults.
To see more of Rita's work, head on over to her website here.
Photography by Marta Petrucci