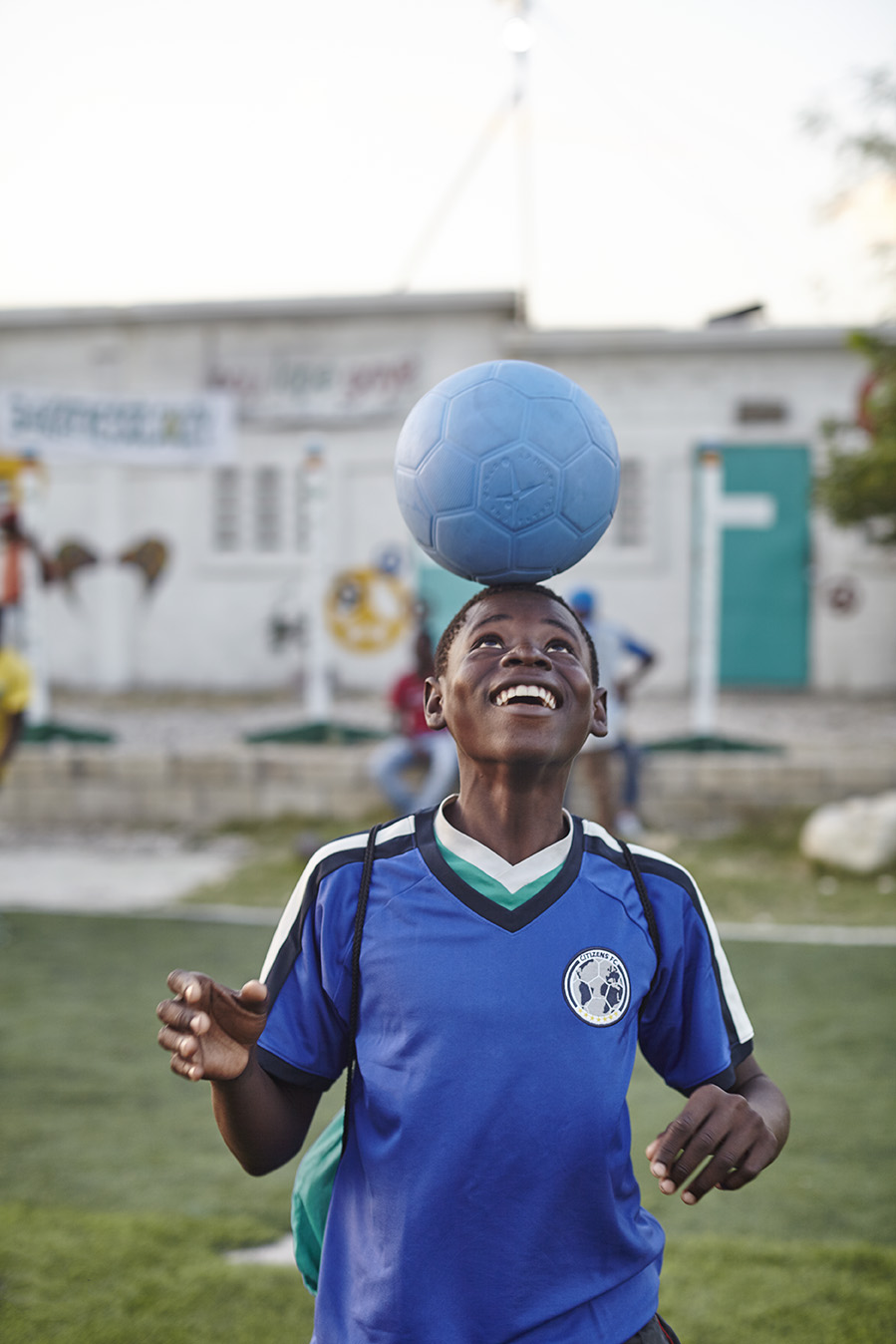 This season, Tea is partnering with The Global Fund for Children to give back to several organizations around the world. This month, we're featuring SAKALA in Port-au-Prince, Haiti. Learn more about this wonderful organization below.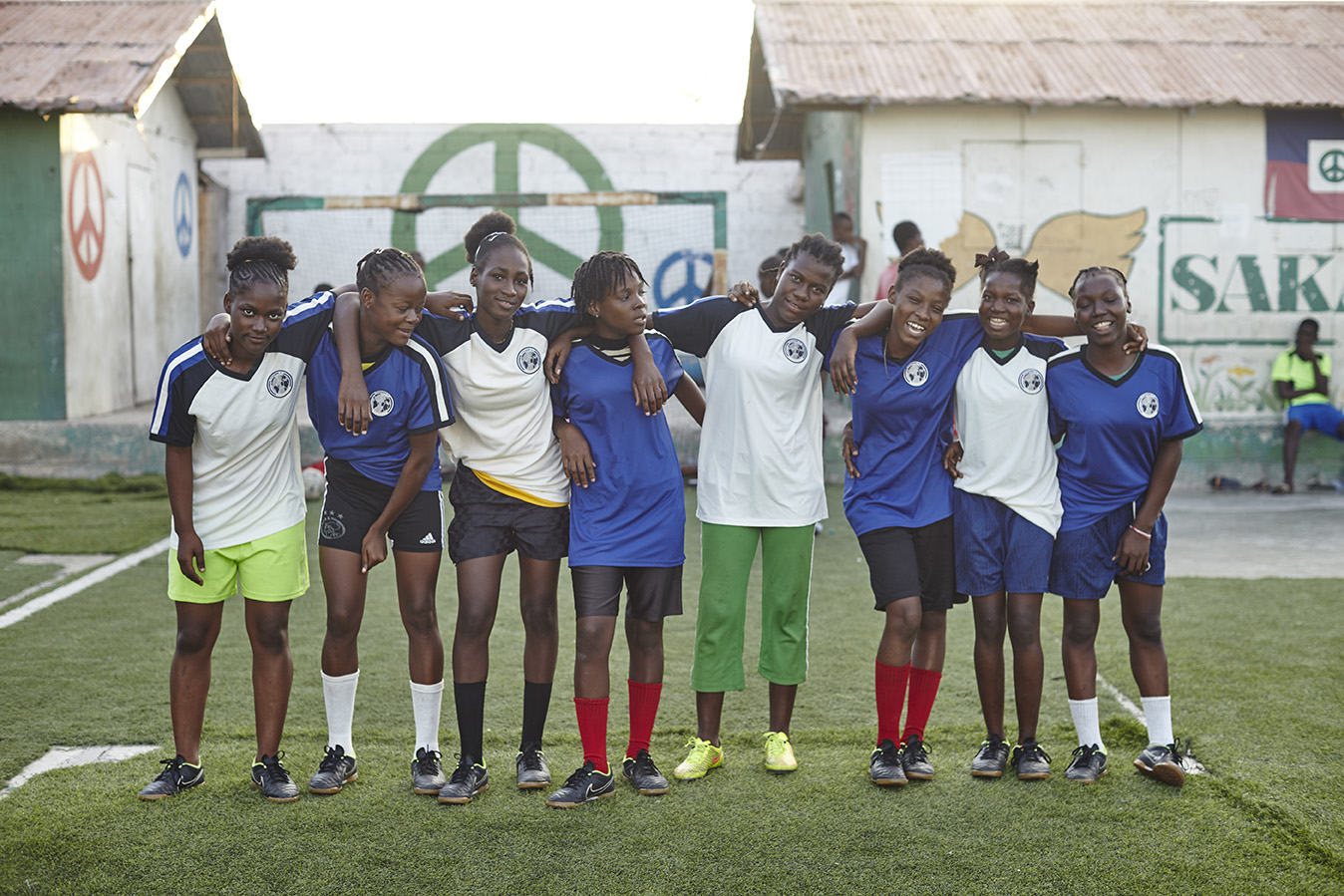 In Haiti's most notorious slum, where violence and poverty are a way of life, SAKALA is a safe haven for young people. On the site of a former sweatshop in Port-au-Prince, children and youths come together to play sports, work in the community garden, and get help with their schoolwork. SAKALA was founded by Daniel Tillias, who grew up in Cité Soleil and was determined to revitalize the area, improve conditions for children living there, and show the outside world the promise and potential within Cité Soleil. Daniel received the 2014 Ford Motor Company International Fellowship of 92nd Street Y for emerging humanitarian leaders.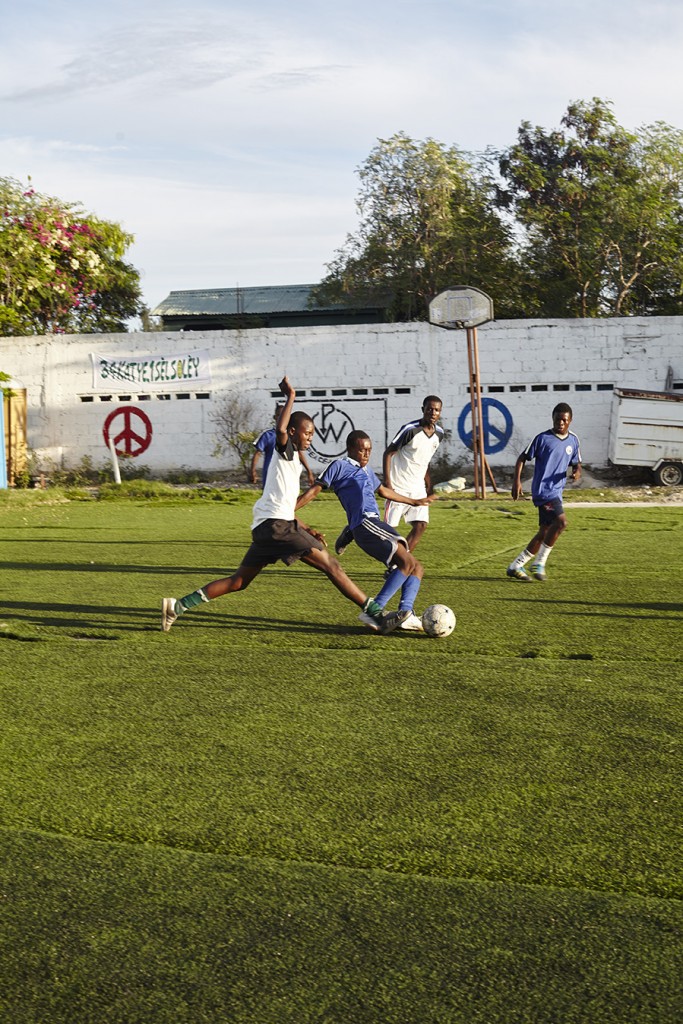 SAKALA also runs a peace education and scholarship program, which provides mediation and conflict resolution workshops to help children and youth build a more peaceful community. SAKALA's newest program helps young leaders launch their own social enterprises, helping them to learn business management and how to earn fair wages as they enter adulthood.
Here at Tea, SAKALA holds a special place in our hearts. Through our work with the Global Fund for Children, we met Daniel Tillias. He came to our offices in 2014 and spoke about SAKALA and all he has accomplished. Our co-founder and CEO, Leigh Rawdon felt especially connected to Daniel and his efforts in Haiti, as she has two soccer-loving boys of her own. She was moved by the beauty and unity of soccer—the way kids all over the world speak a multitude of languages, but play the exact same game. "The kids come because of the game, then learn much more than soccer drills—they learn life skills". When Daniel told Tea that his kids in Haiti don't have real jerseys, Leigh thought, "Tea could create soccer jerseys that connect kids all over the world!". And, there began our Citizens FC program.
Not only will we be donating to SAKALA through our Global Giving Thursday day in the month of January, but SAKALA is one of Tea's Spring 2016 Citizens FC Donation Recipients! Citizens FC launches tomorrow on TeaCollection.com.