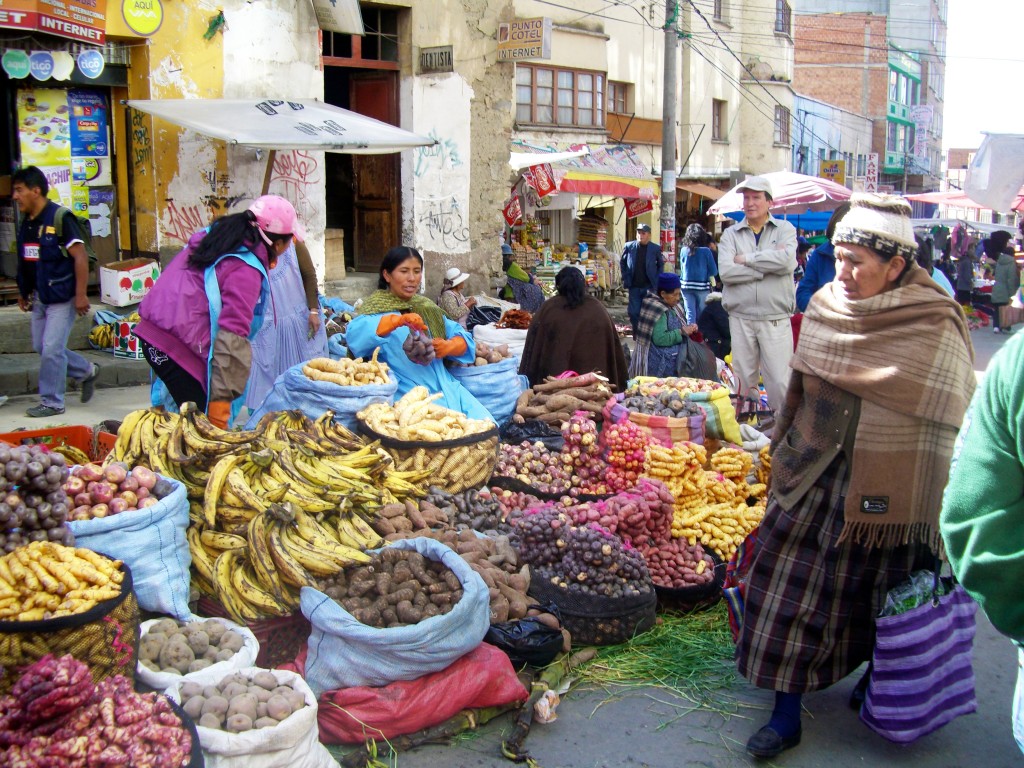 Whenever we travel to a new destination, we strive to completely immerse ourselves in the local culture as it's the best way to gain the most authentic and well-rounded experience. We eat where the locals eat, shop where the locals shop and talk to as many people as we can to make real connections. While visiting La Paz, Bolivia, we were immediately drawn to the allure of the mercados (or markets). Early each morning, the streets of La Paz begin to buzz with activity. As the sun rises, women from the indigenous tribes (called cholitas) living in the hills surrounding the town, head towards the city. Dressed in brightly colored traditional clothing, the cholitas set up their shops along the street. They sell everything from produce, handicrafts, souvenirs and meals. We watched as people from different parts of the city came to the town center to shop for their daily meals and household goods. Shopping in La Paz as a tourist can be a hectic experience, but exploring them is a great way to feel like a local. Here is a roundup of the markets we visited and tips on when to go and what to find.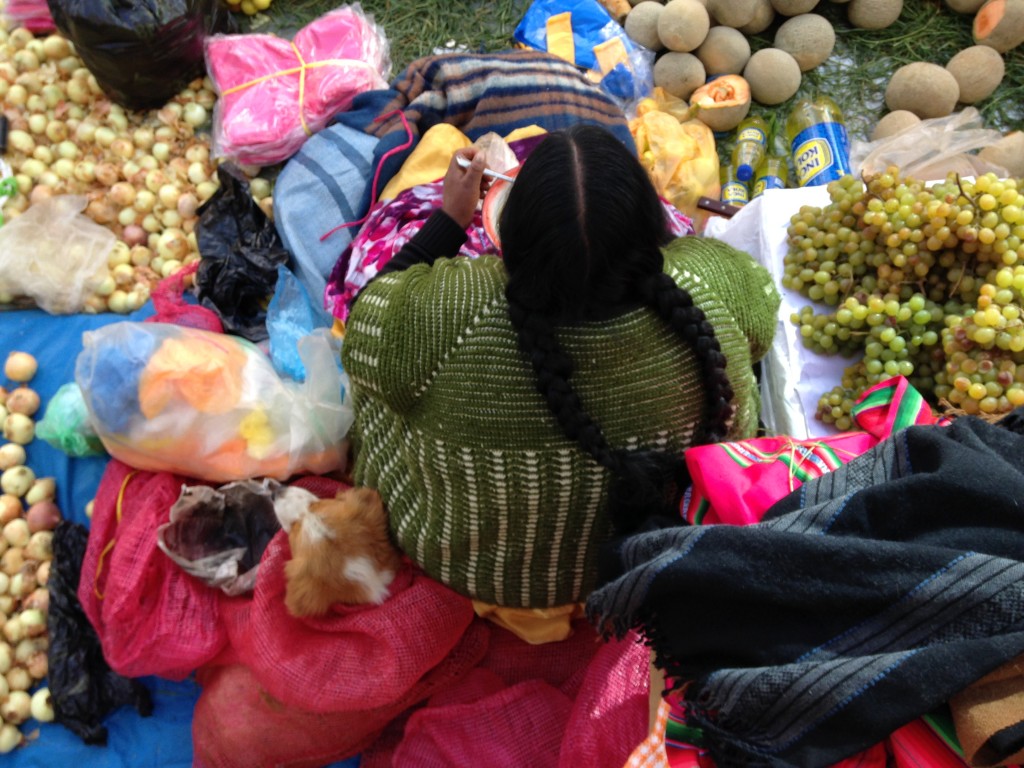 Mercado Rodriguez
Address: Calle Linares, La Paz
Hours: 5:00 AM – 10:00 PM
The Rodriguez farmer's market is a sight to behold. Block upon block of the biggest, freshest, most colorful fruits and vegetables you've ever seen. It is nearly 3 miles long and is open every day from 5am-10pm. The market is primarily run by cholitas, who tote their goods from their own garden or farm to the market wrapped in brightly striped blankets called "las frasadas". The women simply spread their blankets out on the street, stack their wares and start selling. Corn, carrots, apples, spices, tomatoes, fresh-caught fish, and lots and lots of potatoes… that you'll find in nearly every color of the rainbow! Stock up on fresh fruits and veggie snacks to eat along the way while you explore the town.
Mercado de Hechiceria 
Address: Calle Melchor Jiminez, La Paz
Hours: varies
The Mercado de Hechiceria or "witches' market" is one of the most unique sites in all of La Paz. At this market, you can find dried herbs, seeds, good luck charms and other ingredients and artifacts used in Aymaran rituals to bring health, love, intelligence, protection, happiness, wealth and longevity into people's lives. Roaming the stalls of the market, you'll notice women wearing black hats. These are the Yatiri, some of the last witch doctors in South America. Bolivians seek out the Yatiri to have their fortunes read or to cure ailments. As a tourist, it is best to approach the Mercado de Hechiceria with respect and honor the Yatiri by asking permission before taking pictures!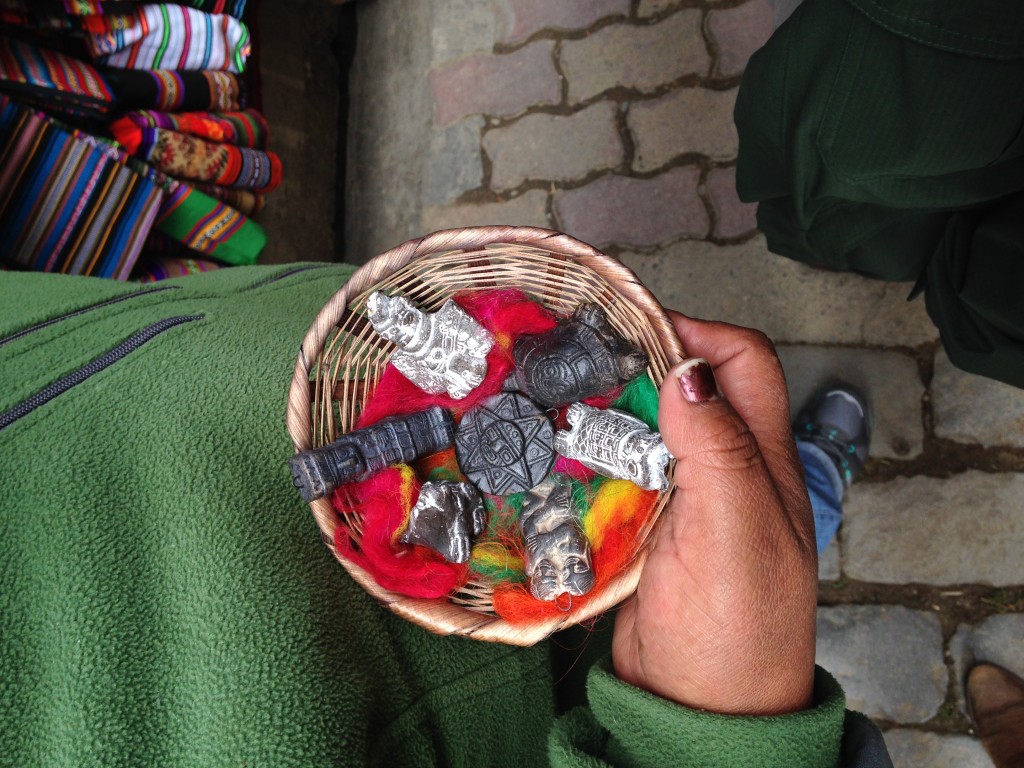 Ayni Market
Address:Av. Illampu 704b, La Paz
Hours: 9:00 AM – 1:00 PM, 3:30 PM – 8:00 PM
Ayni market is the perfect place to head to purchase locally made handicrafts and souvenirs while giving back to the local economy. At Ayni, there are 30 craft workshops that help over 200 artisans from all over Bolivia create and sell their goods. Ayni is a fair trade organization and the proceeds go directly to the artisans, allowing them to improve their way of living without exploitation. What should you keep an eye out for? The softest alpaca hand woven sweaters you've ever seen, a wide variety of ceramic pottery, hand embroidered cards and native textiles that represent the Bolivian culture.
Mercado 16 de Julio
Address: Plaza 16 de Julio, La Paz
Hours: 6:00 AM – 3:00 PM (Thursday & Sunday)
This massive street market (Really! It's one of the largest in the world!) is where you can find anything from souvenirs to electronics and food, stretches for multiple blocks near the Plaza 16 de Julio. This market is the true flea market experience with vendors selling everything under the sun. Stock up on Bolivian blankets, leather wares and tiny souvenirs. It is only open a few days a week, so make sure to head there early to avoid the crowds!